PALM SPRINGS, CA – Looking to incorporate the Palm Springs vibe into your next room make over? The Style + Service team at west elm takes us inside a couple of design projects they've been working on in Palm Springs. Prepare to be inspired!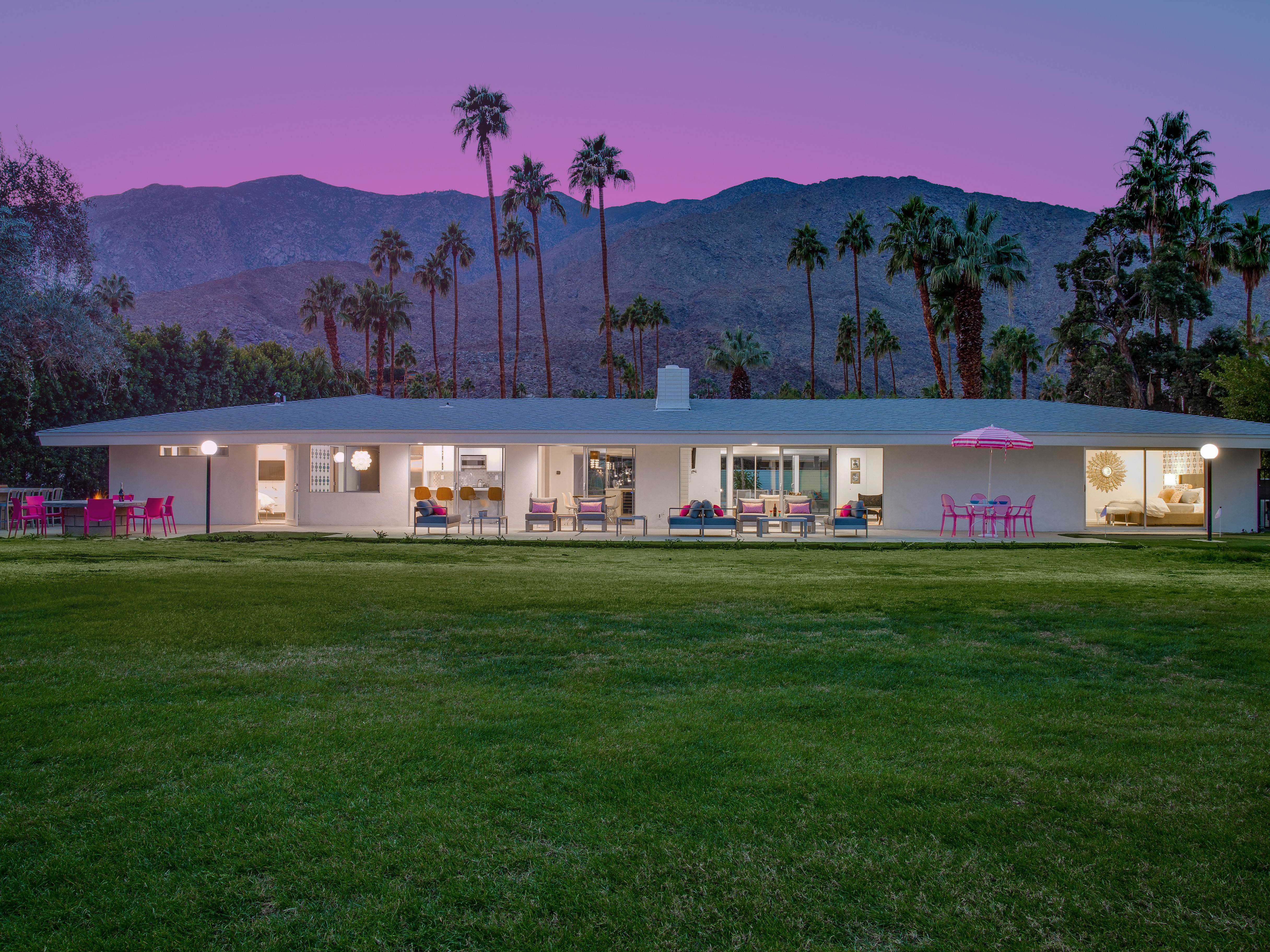 Pretty in Pink – yes, the name totally lives up to its blush-tastic vibe! Stylist Francie Flynn helped furnish this Palm Springs luxury vacation rental property using west elm's staple mid-century inspired furniture pieces. Her recipe for success focused on comfortable chic and pops of pink throughout the property – both inside and out!  And to top it off, the villa has a backyard view of a golf course and disco lights in the pool! Pretty in Pink is now available as a Vacation Home Rental through Acme House Company.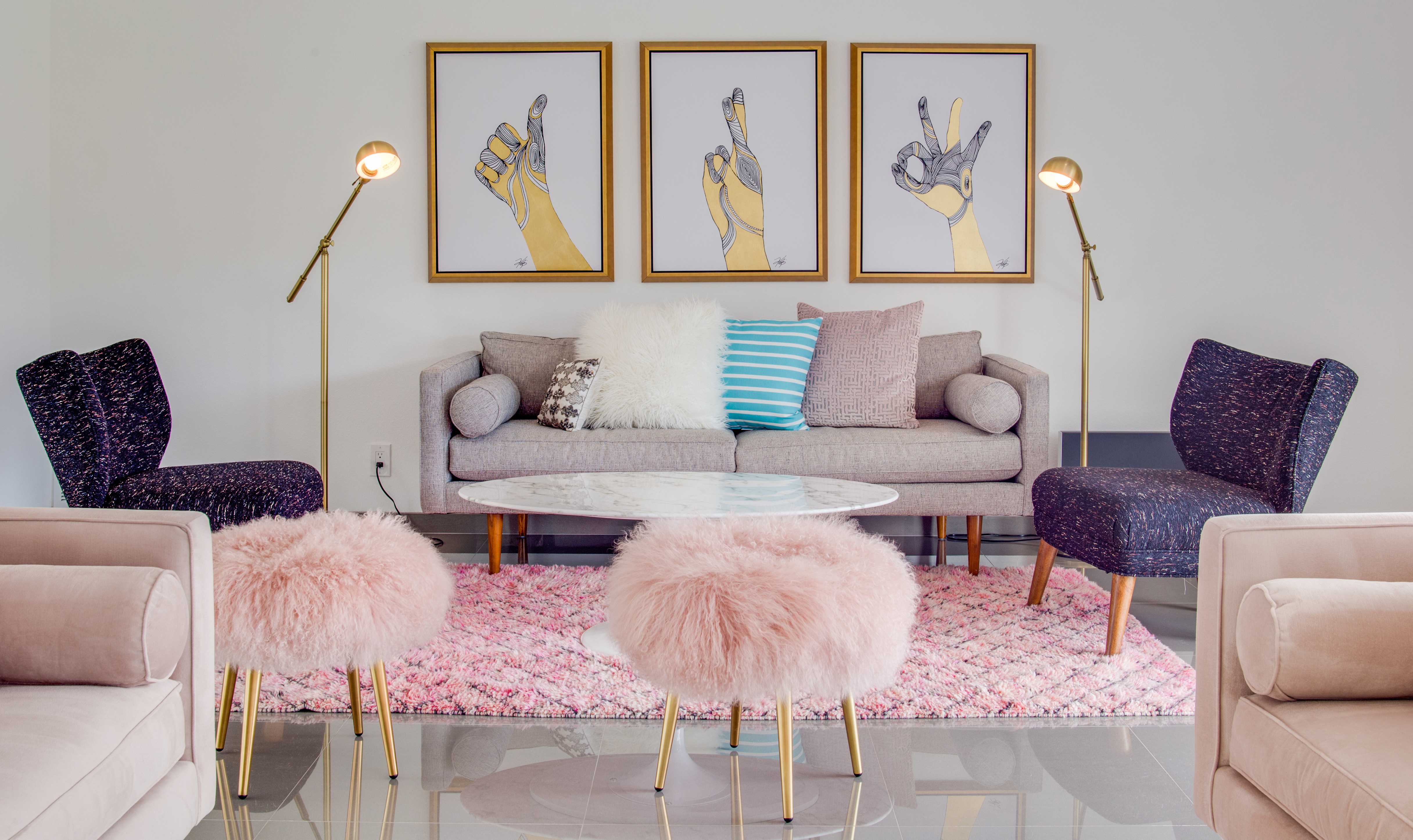 Designer Francie Flynn worked her magic on the living room at Pretty in Pink.  She used some fabulous pieces from west elm including a set of dual facing Monroe Midcentury Chaise Loungers, Mongolian Lamb Foot Stools, the Monroe Midcentury Sofa, and a pair of Retro Wing Chairs. The art work is from designer Kelli Ellis' collection for Left Bank Art.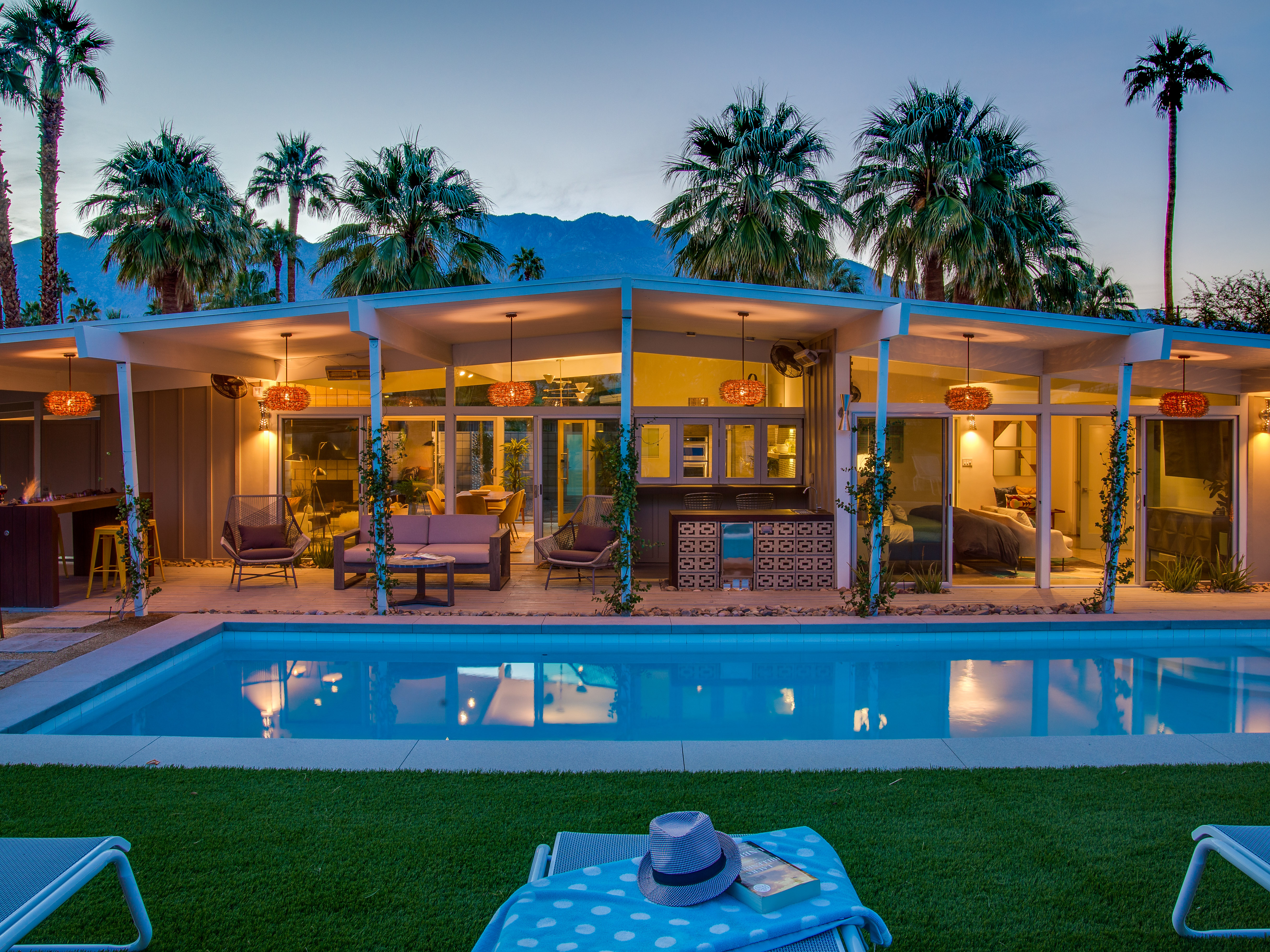 The West Elm House, Palm Springs is an idea house created to inspire and guide architecture and design enthusiasts when it comes to the art of modernizing a midcentury home for the way we live today. It was on tour during Palm Springs Modernism Week 2017 and  is now available as a vacation home rental managed by Acme House Company. Join the select few who get the chance to vacation in this Living Show Room created by the Style + Service team at west elm, Palm Springs.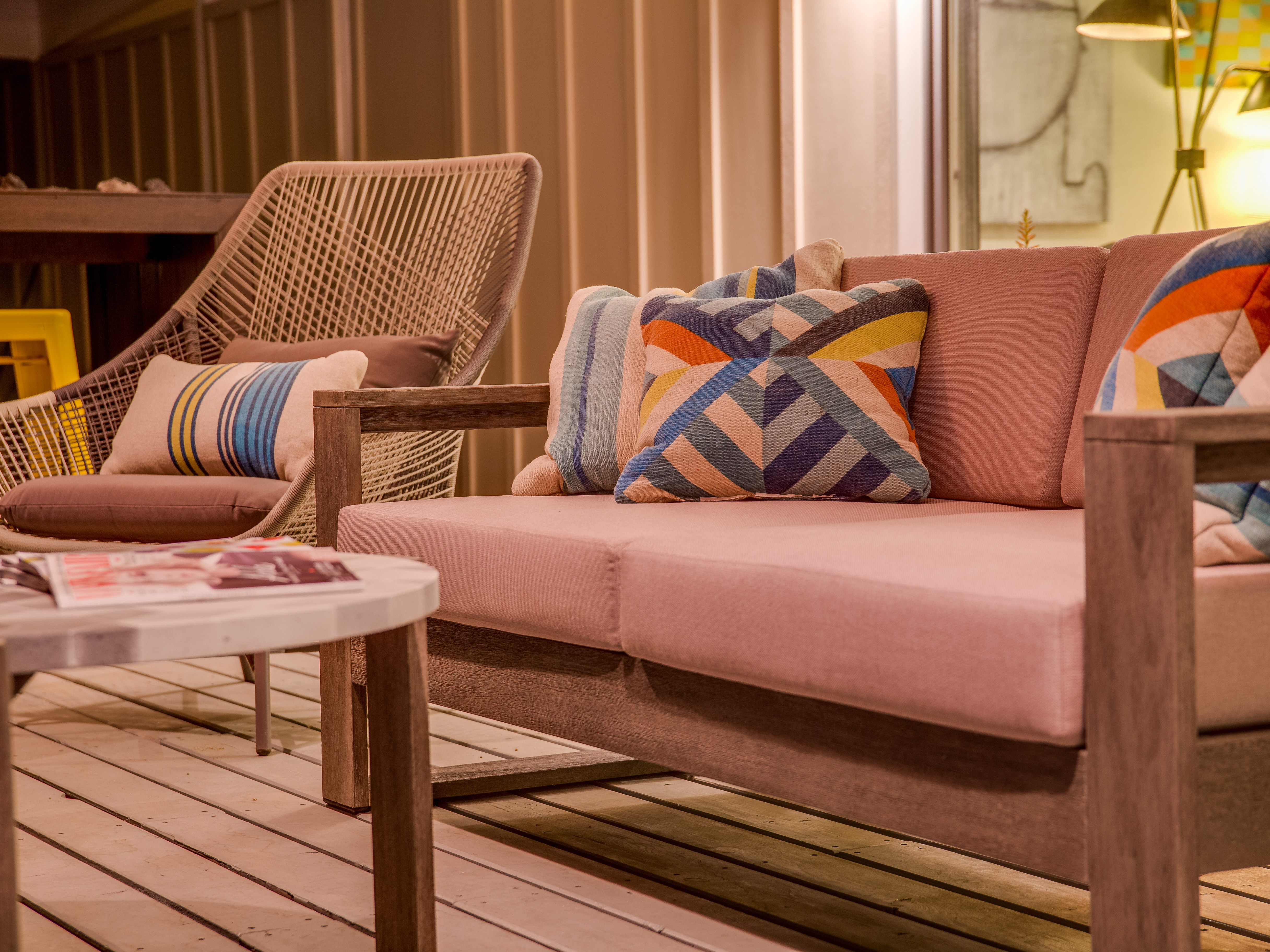 In Palm Springs it's all about blurring the lines between indoor and outdoor living.  To get the look of the outdoors at The West Elm House, Palm Springs take a peek at the Portside Sofa and the Huron Lounge Chair (shown above). And remember – no Palm Springs sofa is complete without a few carefully tossed decorative pillows .
Want To See More?
For more design inspiration and to see additional pictures of what Palm Springs projects The Style + Service team at west elm has been working on – read Landon Vonderschmidt's blog post on Front + Main. Click Here to Read The Full Story.
ABOUT ACME HOUSE COMPANY:  Acme manages Luxury Vacation Rental Homes & Condos in Greater Palm Springs and the surrounding desert cities, catering to those looking to travel to the world-renowned destination for the season, week-long stays and extended weekends. Fabulous pool homes for when you and your peeps want some together time. Visit Acme's Website to explore more Palm Springs Vacation Rental Homes.
Read the Condé Nast Traveler article that included Acme House Company on their list of Top 10 Vacation Rental Managers to Trust Worldwide.  Palm Springs Life Magazine's Reader Survey named Acme House Company the Best of the Best in Vacation Home Rentals. We manage our Palm Springs Vacation Home Rentals like 5-Star Resorts. Just like home but way better.