PALM SPRINGS, CA – Looking for a way to make your Palm Springs getaway even more fab? Supersize your poolside happy hour with great drinks and delicious food from our local friends!

On The Mark Fine Foods & Provisions
We just love supersizing our poolside happy hours with a glass or two of great wine and a gourmet charcuterie board from our friends at On The Mark Fine Foods and Provisions. They also have fabulous beer, cheese blocks, and lots of fun hard-to-find snacks. And don't forget to try the gourmet sandwiches. You can drop into the shop during normal business hours – 7 Days 10:00 AM to 5:00 PM or call ahead to place an order for pick up. Make sure you tell them Acme House Company sent you.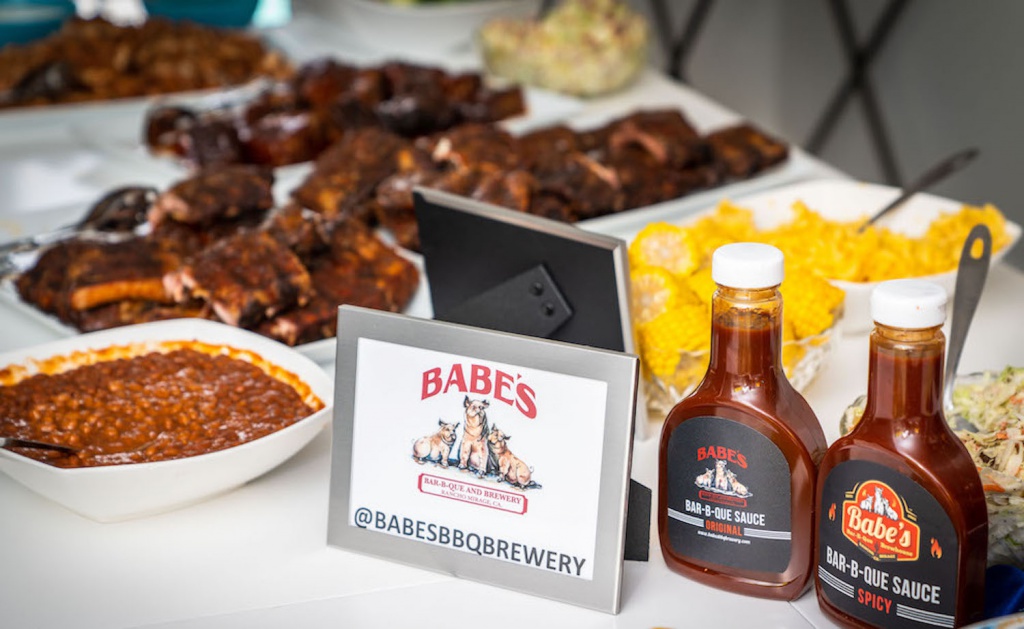 Babe's BBQ & Brewery
Nothing says Summer like fabulous Poolside BBQ! Our guests are always raving about Babe's takeout menu! They have a famous mouthwatering selection of hickory smoked meats, including baby-back ribs and pulled pork. Place your order and have it delivered by GrubHub for the perfect poolside lunch or dinner – and be sure to try their new canned beer!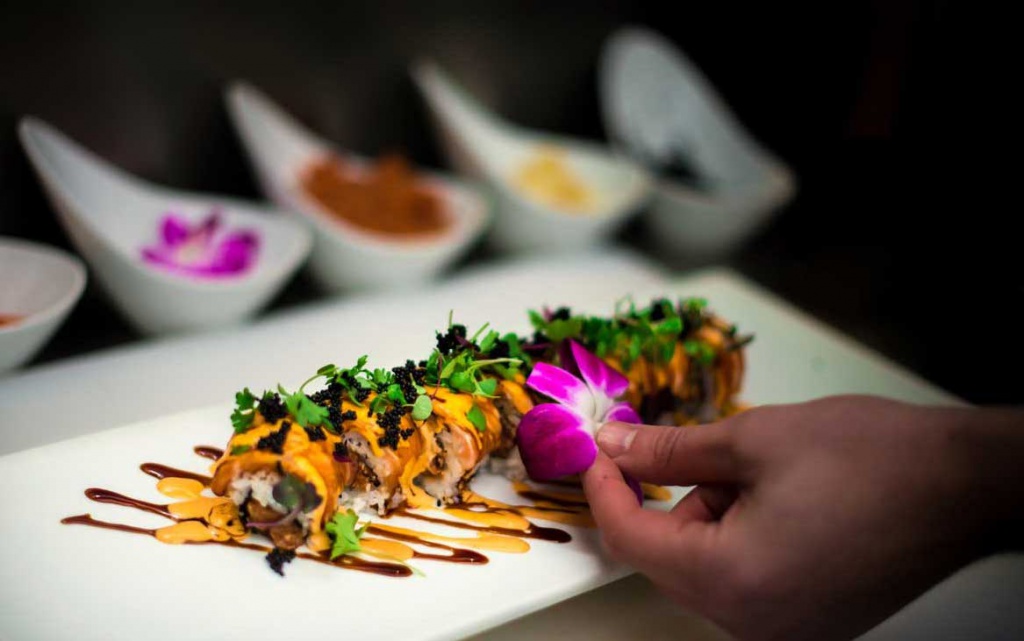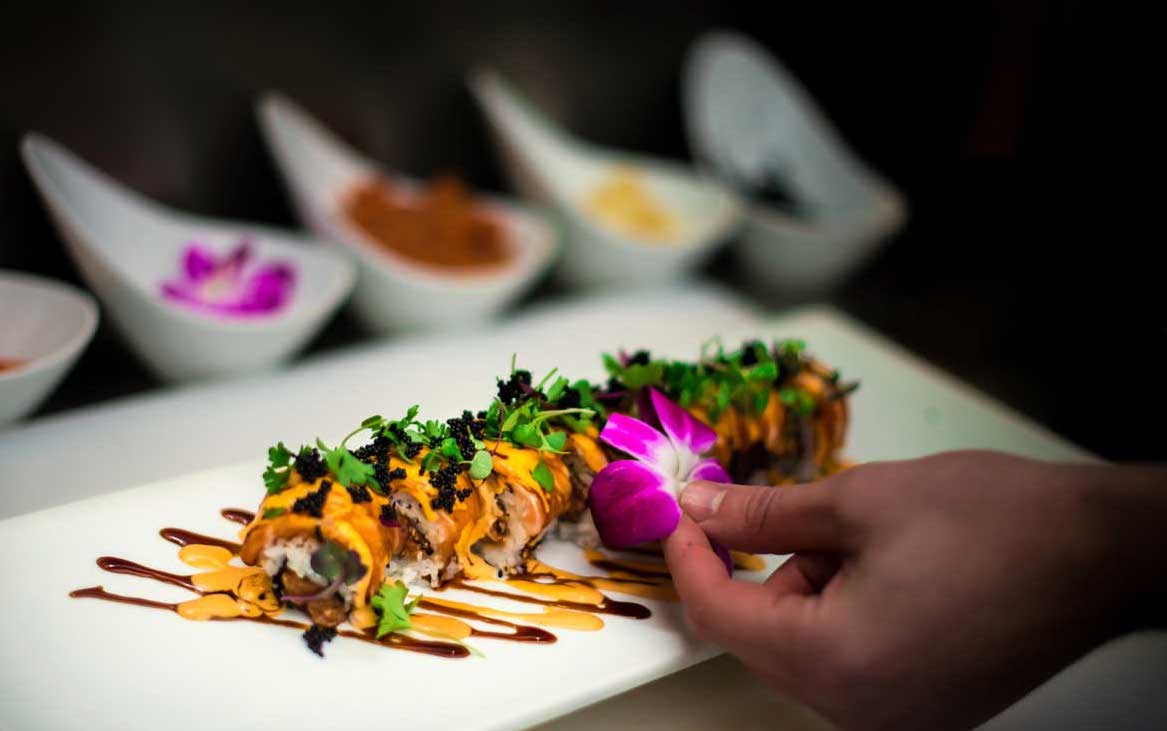 Sandfish Sushi & Whiskey
What is better than cool Sushi on a hot Summer evening? We highly recommend letting Chef Engin Onural (a master of Japanese cuisine) and his crew make your poolside dinner. No one even has to go get it because you can have it delivered by Postmates. The Classic and Hand Rolls are delish but you just have to try the Signature Rolls – they are amazing!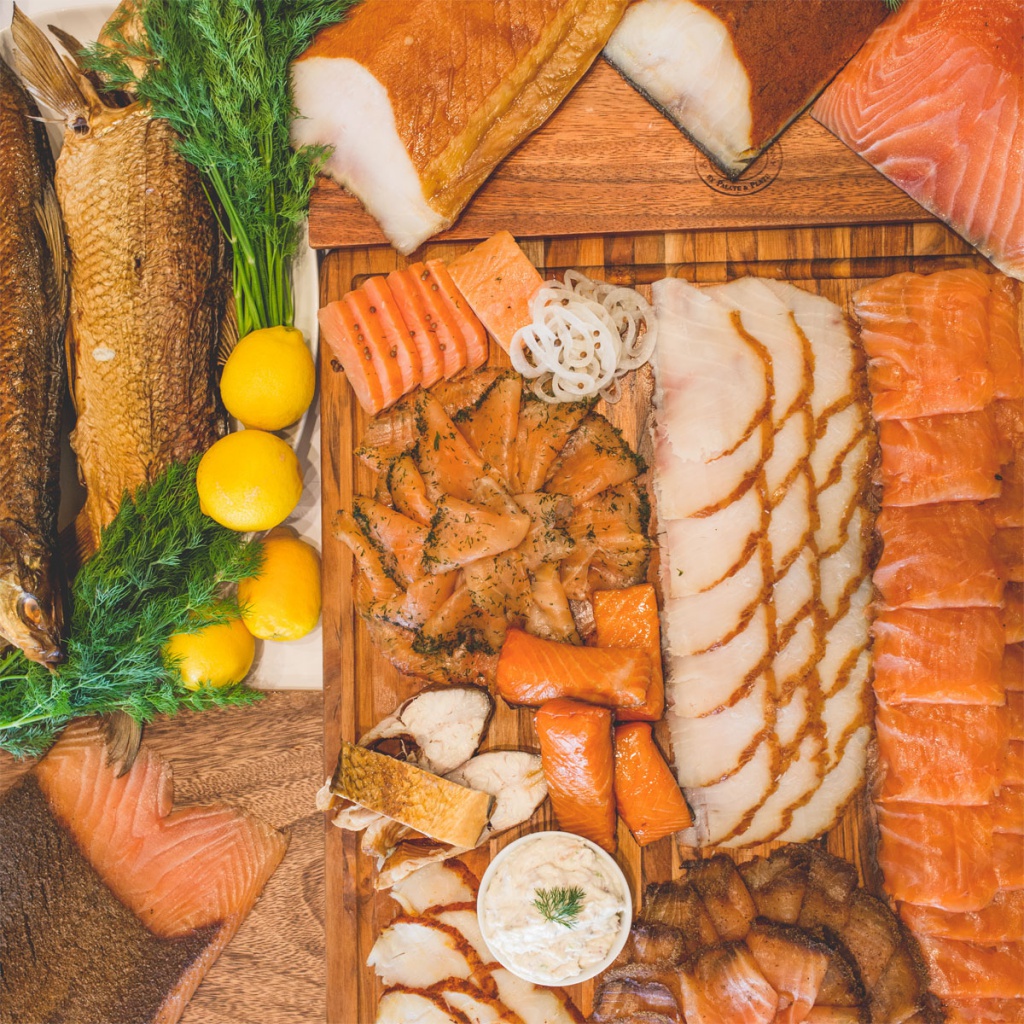 Wexler's Deli Palm Springs
With a menu that reads like the script for a Seinfeld episode – the menu features traditional deli favorites including corned beef, pastrami, lox, and sturgeon – all cured and smoked in-house using old-school methods – as well as house-made condiments and freshly baked breads and bagels from Townie Bagels. Treat you and your friends to The Baller Box for Poolside Brunch – caviar, smoked fish, and all sorts of good stuff!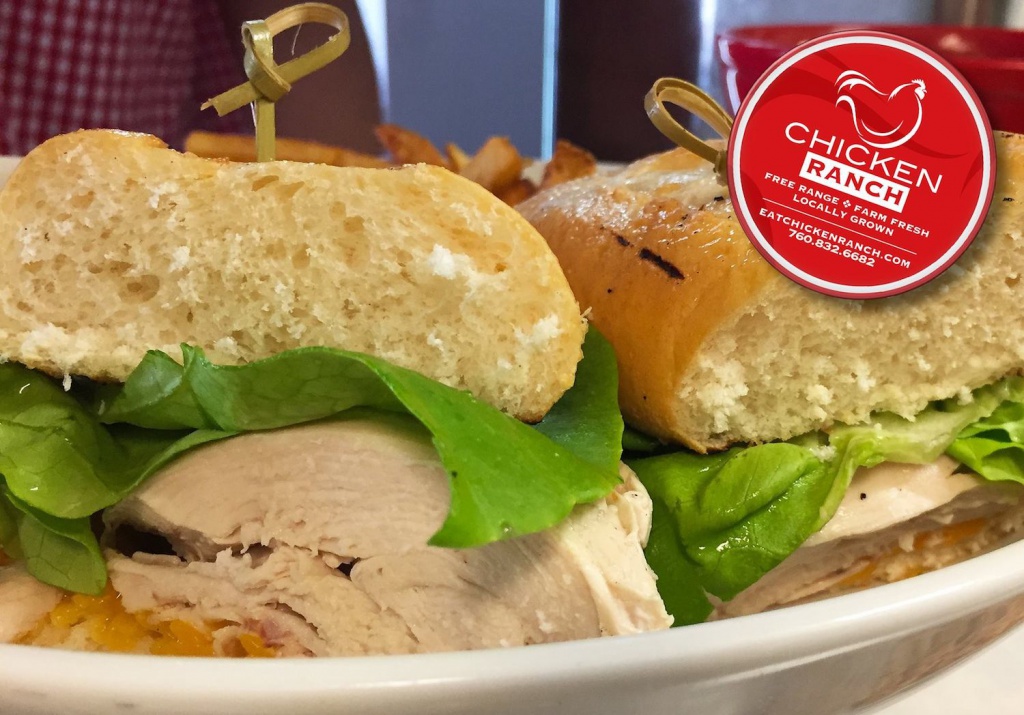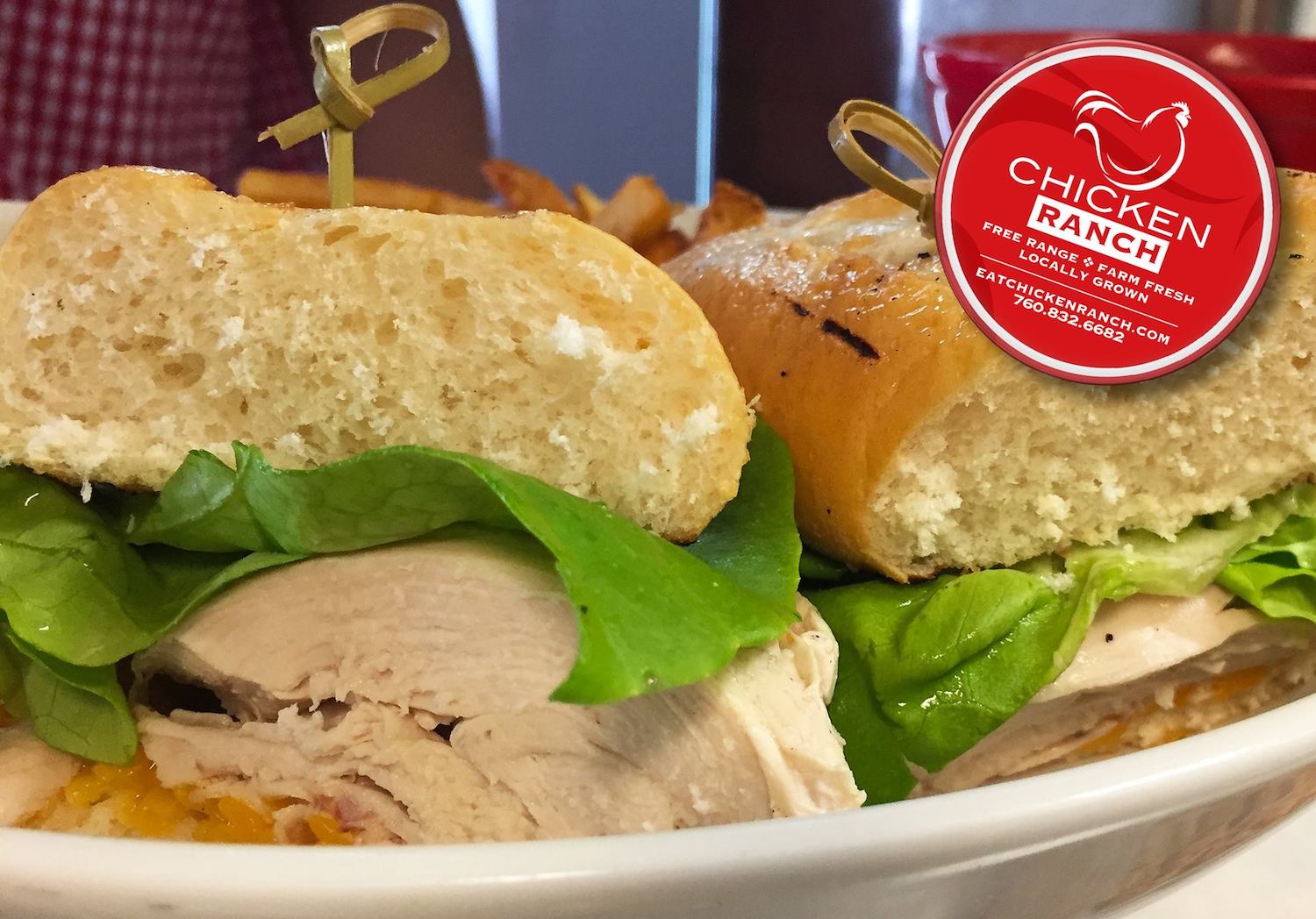 Chicken Ranch Palm Springs
This is not your grandmother's roasted chicken. It is way better and worth every dime. Free Range, Farm Fresh, Locally Grown and absolutely delicious. It's really that simple. Easy order and pick up for Poolside Lunch or Dinner.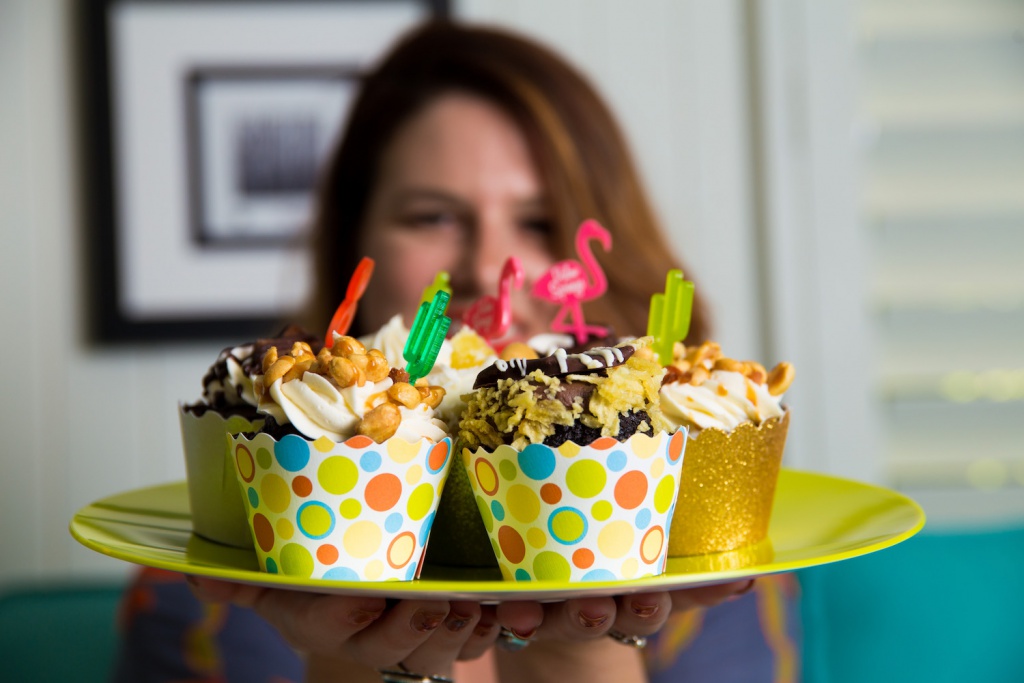 Miss Foodie Problems loved her Over The Rainbow Cupcakes
Over The Rainbow Cupcakes
We can't forget dessert! Over The Rainbow Cupcakes are delicious, creative, and Acme guests just love them. Their cakes are delicious. And you can order for special diet restrictions including sugar free, gluten-free and dairy free. Be sure to place an order ahead of time or stop by early for their daily treats – they tend to sell out! Don't forget to let them know you are a friend of Acme House Company.
ABOUT THE WRITER: Modern Mary is a traveling gadabout who adores everything Palm Springs – from the architecture and design to the art, fashion and lifestyle. A social butterfly in the most modern sense – Mary enjoys swanky cocktail parties, gallery openings, music festivals, shopping and anything pink or yellow. She is a frequent contributor to the Acme Blog – keeping our readers up to speed on who is staying at our fab fab vacation rental homes and what's going on in Greater Palm Springs and the surrounding desert cities of the Coachella Valley. Modern Mary loves big floppy hats, Jackie O sunglasses and prefers sensible shoes over back-breaking high heels.
ABOUT ACME HOUSE COMPANY: Acme manages Luxury Vacation Rental Homes & Condos in Greater Palm Springs and the surrounding desert cities, catering to those looking to travel to the world-renowned destination for the season, week-long stays and extended weekends. Fabulous pool homes for when you and your peeps want some together time. Visit Acme's Website to explore more Palm Springs Vacation Rental Homes.
Read the Condé Nast Traveler article that included Acme House Company on their list of Top 10 Vacation Rental Managers to Trust Worldwide. Palm Springs Life Magazine's Reader Survey named Acme House Company the Best of the Best in Vacation Home Rentals. We manage our Palm Springs Vacation Home Rentals like 5-Star Resorts. Just like home but way better.