It's no secret that summers in Palm Springs can get a little intense with temperatures well into the triple digits, but that doesn't mean that you can't still enjoy a fabulous vacation during the Acme Summer of Love! Here's a day itinerary with some of our favorite ways to stay cool during your Palm Springs summer getaway.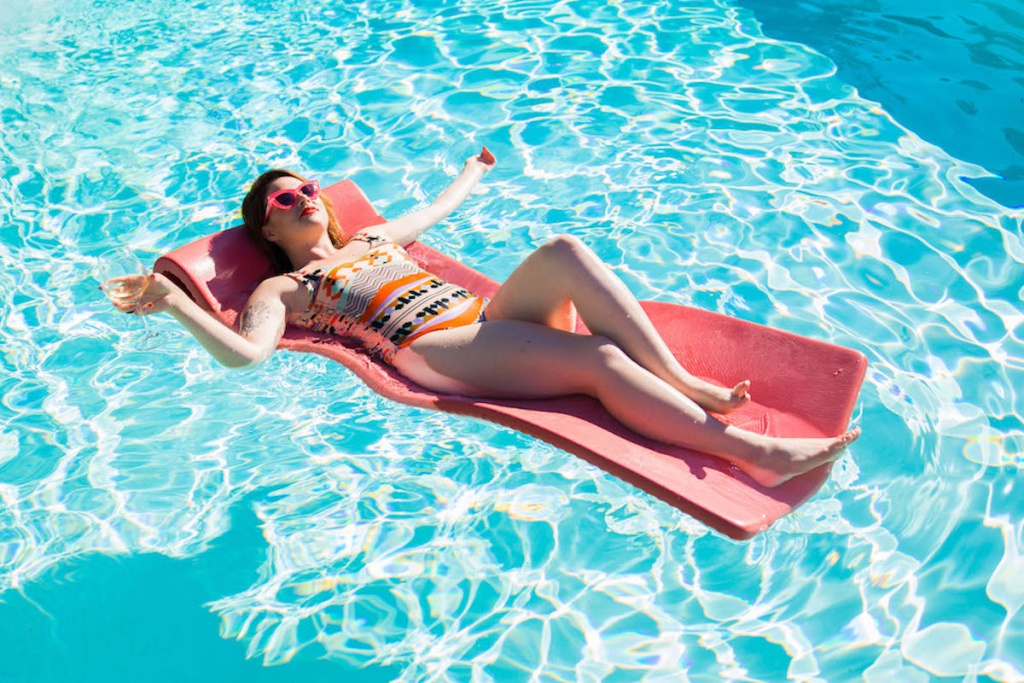 Miss Foodie Problems at Citrus Twist

We can't think of a better way to start off the day than by getting up early and going for a morning swim.

For lunch, enjoy a delicious poolside BBQ. Order from Babe's BBQ & Brewery at around 11:30am and have it delivered by Postmates, UberEats, or Grubhub. Be sure to order some of their new canned beer – it's great!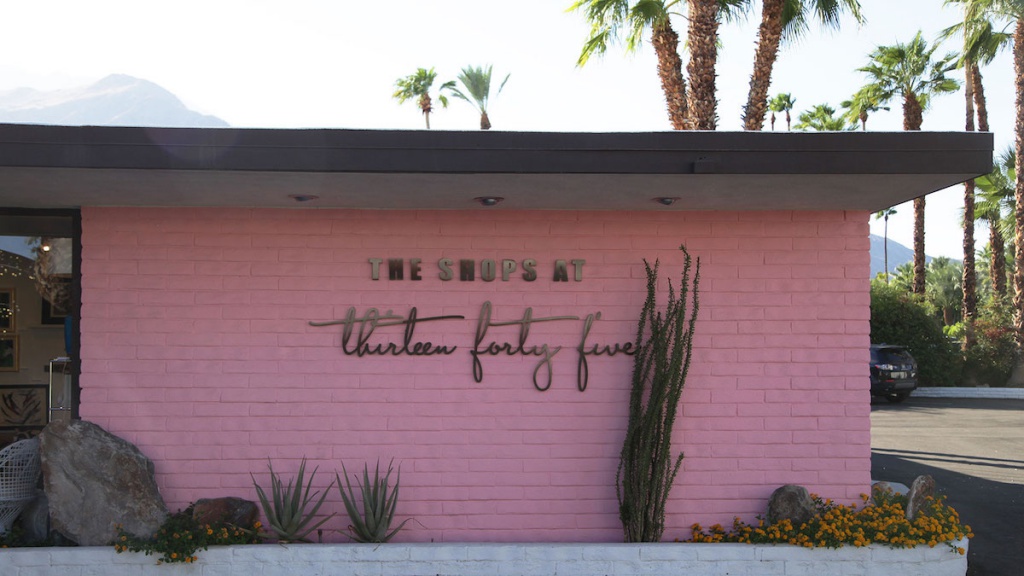 Photo: The Shops at 1345

After lunch, head over to the Shops at 1345. They're all air conditioned and you'll find all sorts of cool products! All the shops there are great but we definitely think you should check these out:
Savage Gallery – Local artist Shawn Savage's fabulous collection and artwork.
Candace Held – Beautiful silk scarves, vintage designer sunglasses, and more. We just love her fashion – particularly for the summer.
Palm Springs Style – All sorts of Palm Springs inspired gifts, stationary, and houseware.
Double M Pottery – Every ceramic item here is unique and one-of-a-kind.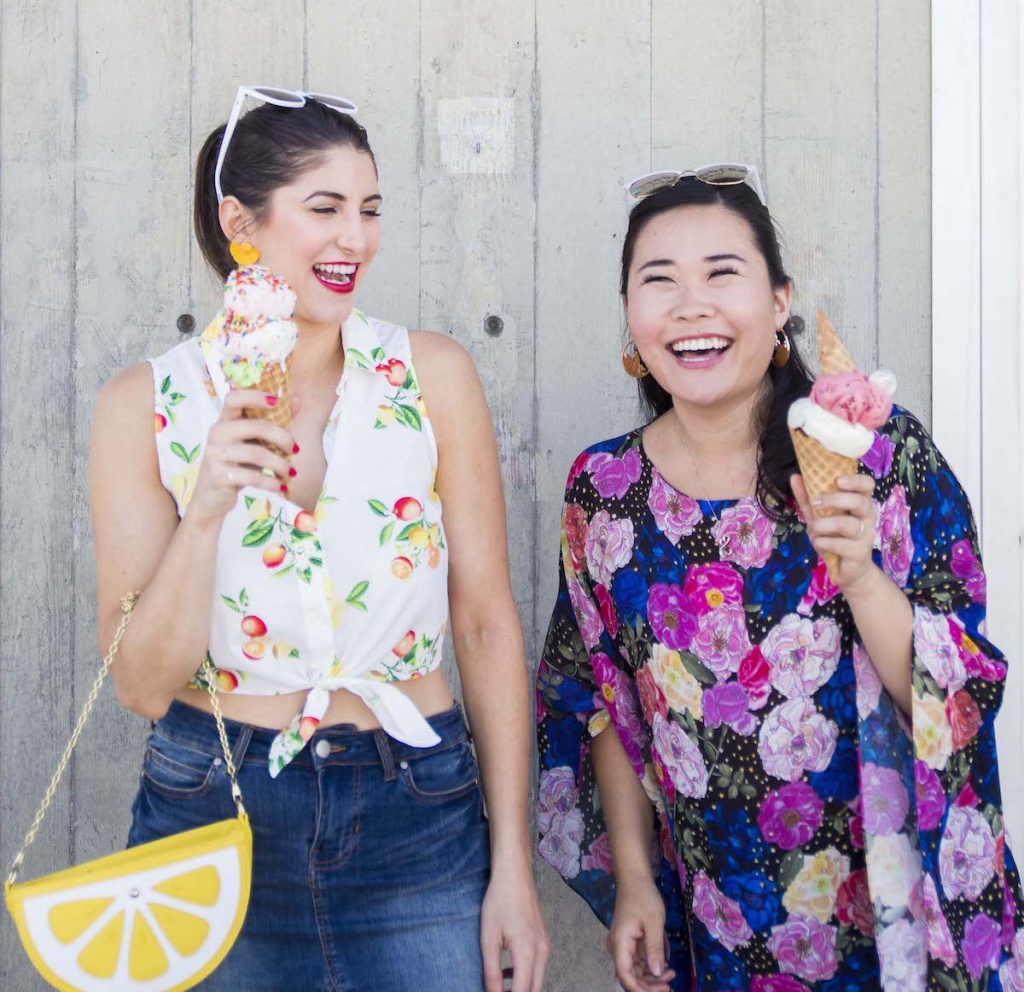 Laura Lily and Cotton & Creme at Ice Cream & Shoppe

Cool off with some delicious ice cream from Ice Cream & Shoppe. They rotate through an amazing selection of gourmet ice cream every day!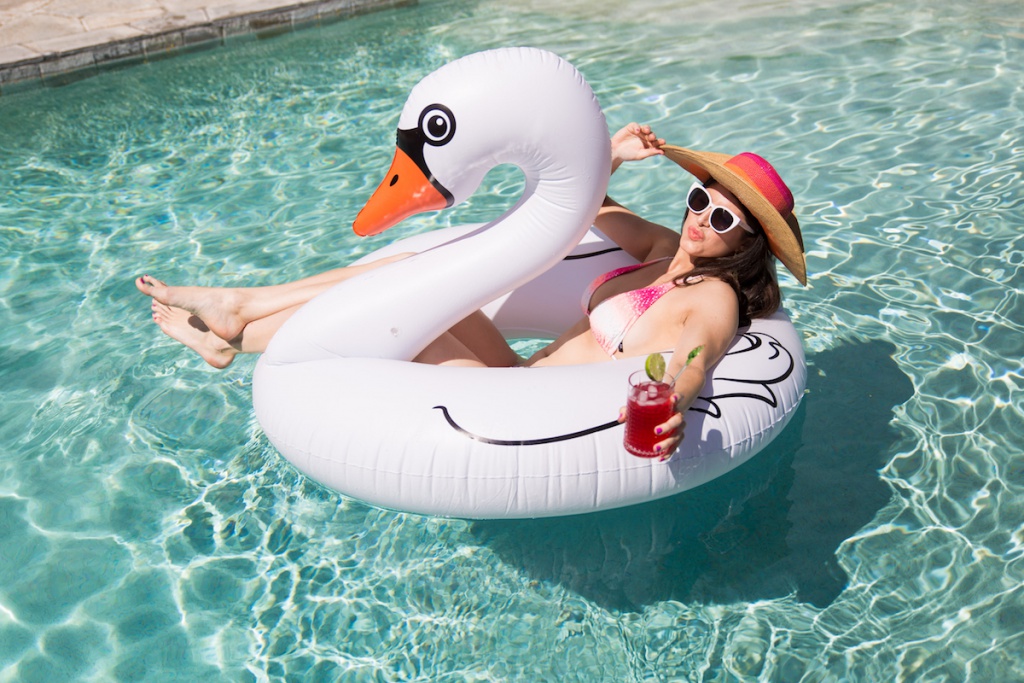 Laura Lily at Holy Toledo
Get back to your Vacation Home for an afternoon swim.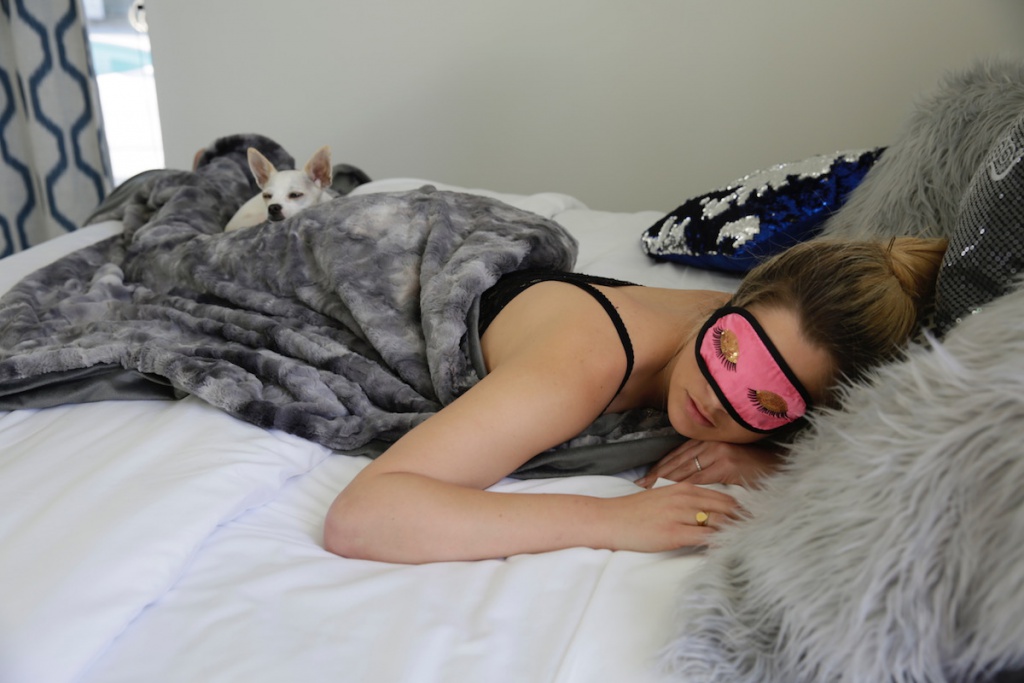 Kat Westerman at theJagger House
Take a nap between 3pm and 5pm. It's the hottest part of the day but you won't feel it because you'll be comfortably relaxing in an air conditioned room. Taking a nap also divides your day into two parts, turning a 3-day vacation into a 6-day vacation!

Laura Lily and Cotton & Creme at Destination PSP
At about 6pm head down to Destination PSP. They have all sorts of cool Palm Springs merchandise worth checking out. We're especially loving their new, unique collection of greeting cards.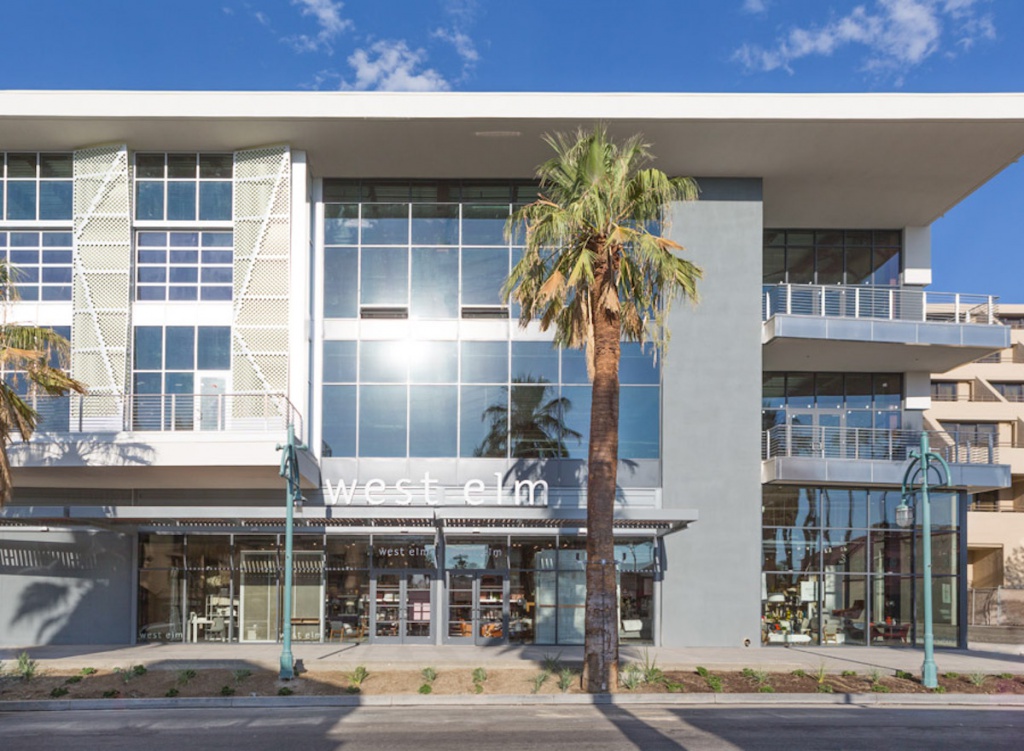 Photo: West Elm Palm Springs
Then walk across the street to West Elm – we love their product!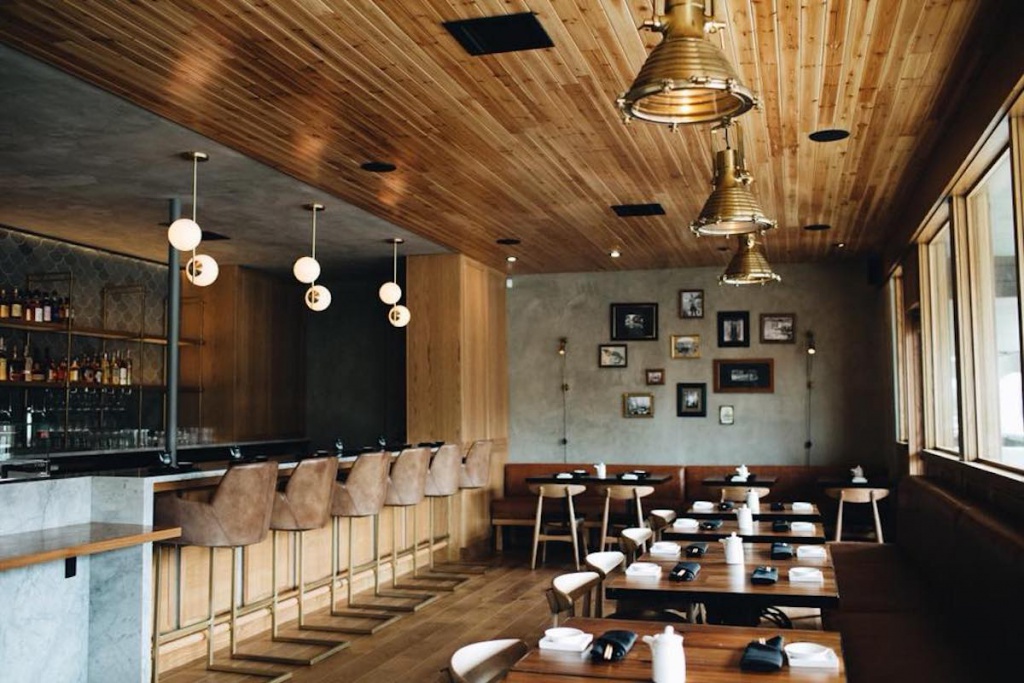 Photo: Sandfish Sushi & Whiskey
For dinner go to Sandfish Sushi & Whiskey to try Chef Engin Onural's award-winning sushi.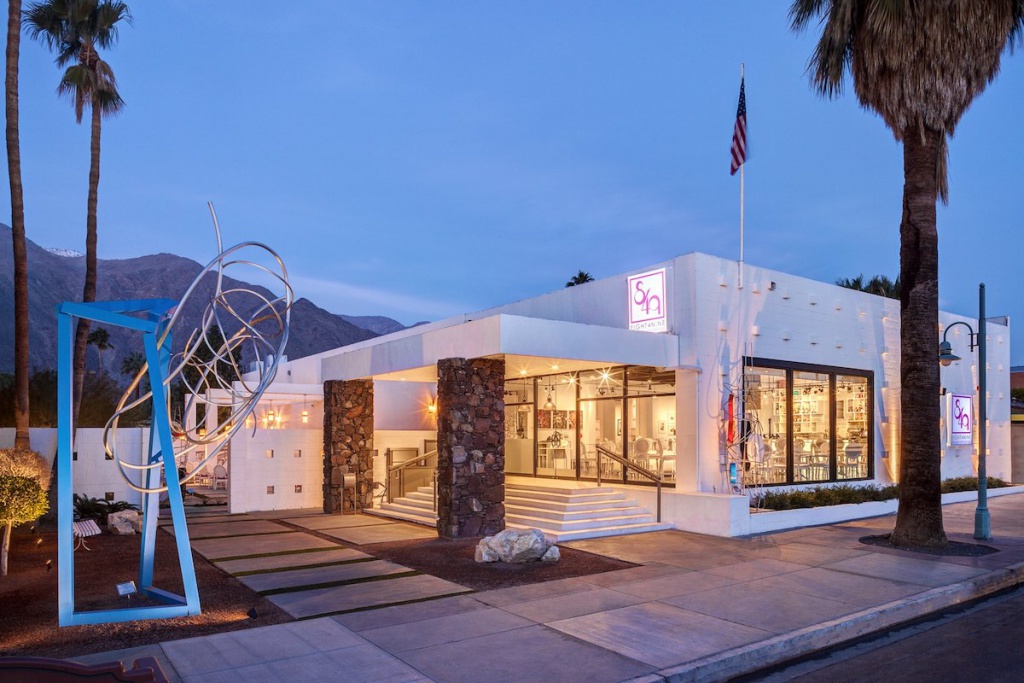 Photo: Eight4Nine
After dinner head down the street to Eight4Nine for dessert and after-dinner drinks. We highly recommend the Brandini Toffee S'mores Fondue with House-made Marshmallow. Make sure you tell the manager, Tom Collins, that you're staying at Acme. If nothing else he'll give you an extra hug.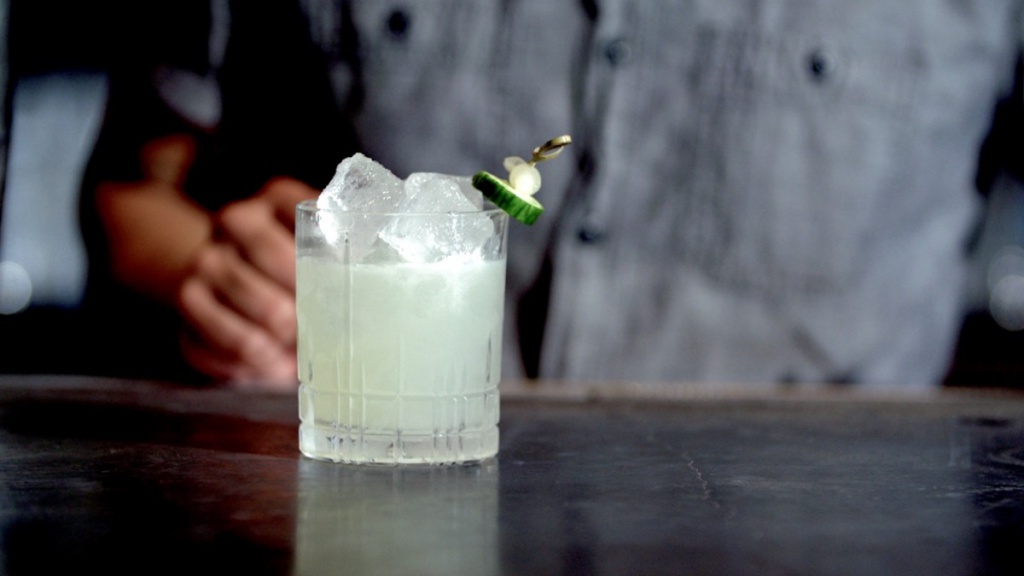 Photo: Greater Palm Springs CVB
We always recommend that last night cap at Truss & Twine, an industrial-chic spot for craft cocktails.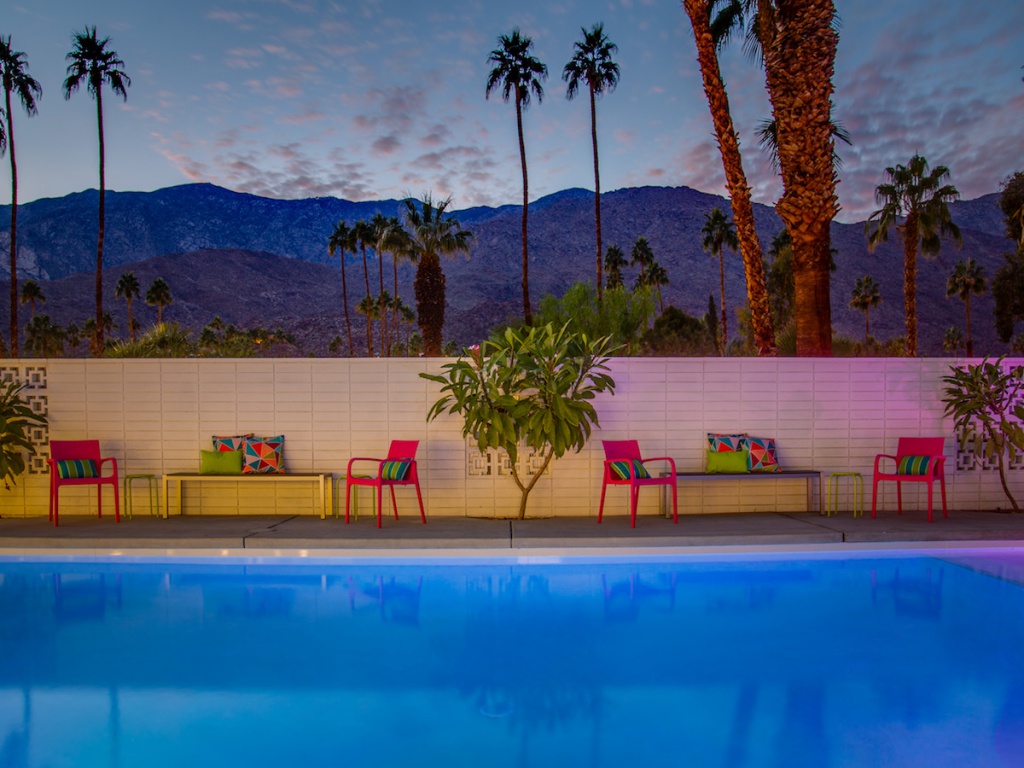 Acme Vacation Home: Pretty in Pink
At the end of the day head back home for swimming under the stars, but just remember to keep it down – your neighbors aren't on vacation!

ABOUT THE WRITER: Modern Mary is a traveling gadabout who adores everything Palm Springs – from the architecture and design to the art, fashion and lifestyle. A social butterfly in the most modern sense – Mary enjoys swanky cocktail parties, gallery openings, music festivals, shopping and anything pink or yellow. She is a frequent contributor to the Acme Blog – keeping our readers up to speed on who is staying at our fab fab vacation rental homes and what's going on in Greater Palm Springs and the surrounding desert cities of the Coachella Valley. Modern Mary loves big floppy hats, Jackie O sunglasses and prefers sensible shoes over back-breaking high heels.
ABOUT ACME HOUSE COMPANY: Acme manages Luxury Vacation Rental Homes & Condos in Greater Palm Springs and the surrounding desert cities, catering to those looking to travel to the world-renowned destination for the season, week-long stays and extended weekends. Fabulous pool homes for when you and your peeps want some together time. Visit Acme's Website to explore more Palm Springs Vacation Rental Homes.
Read the Condé Nast Traveler article that included Acme House Company on their list of Top 10 Vacation Rental Managers to Trust Worldwide. Palm Springs Life Magazine's Reader Survey named Acme House Company the Best of the Best in Vacation Home Rentals. We manage our Palm Springs Vacation Home Rentals like 5-Star Resorts. Just like home but way better.