A Must-See Art Gallery
We just love Shawn Savage's collection! Besides being one of Palm Springs' most important resident artists, he is also a fabulous collector of original mid mod pieces. It's no wonder he has become one of Southern California's most sought-after artists and the go-to guy for top interior designers.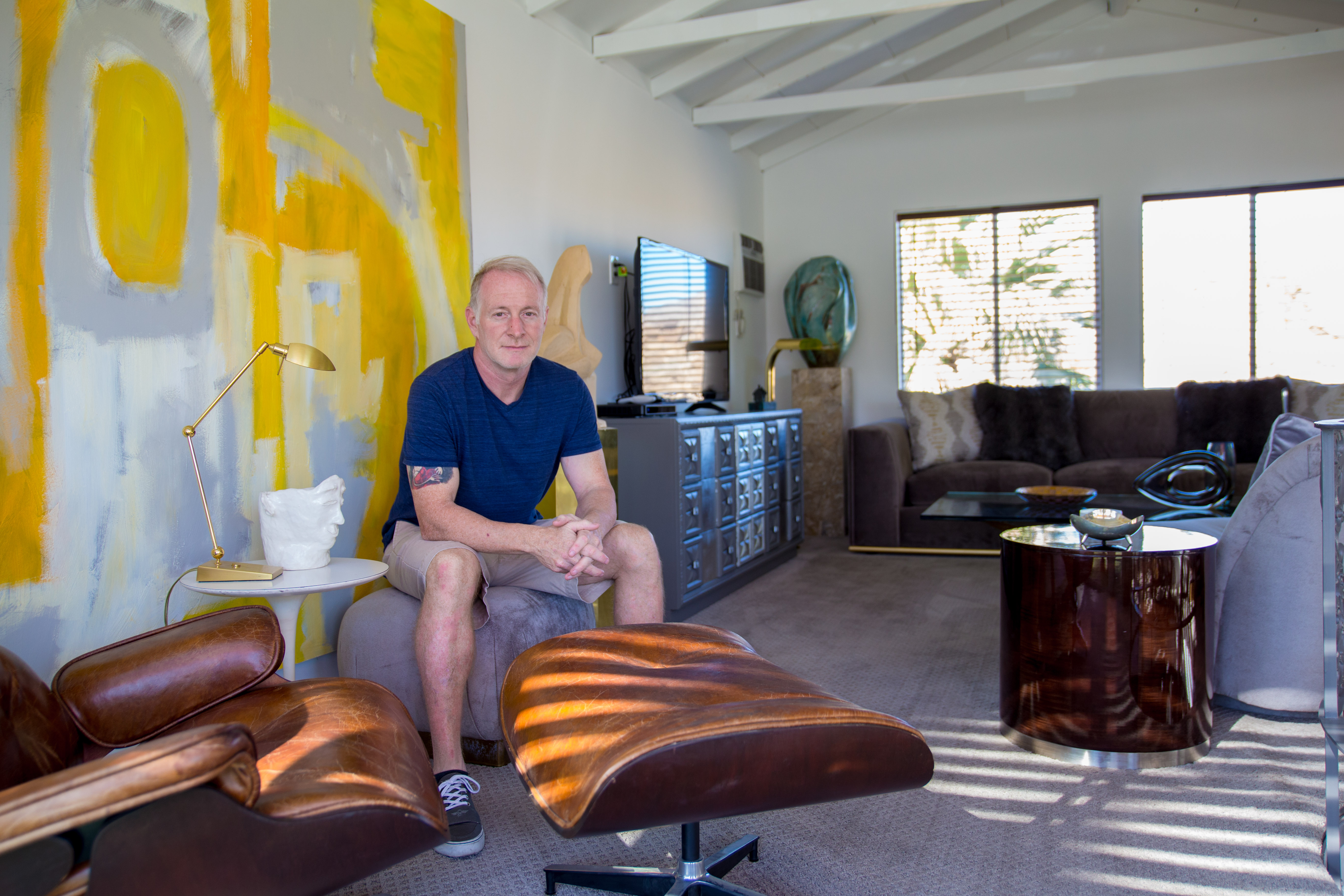 Photo: Nathan Cox Studios
Whether you're an avid art collector or just a weekend aficionado, Shawn Savage's work is a must-see!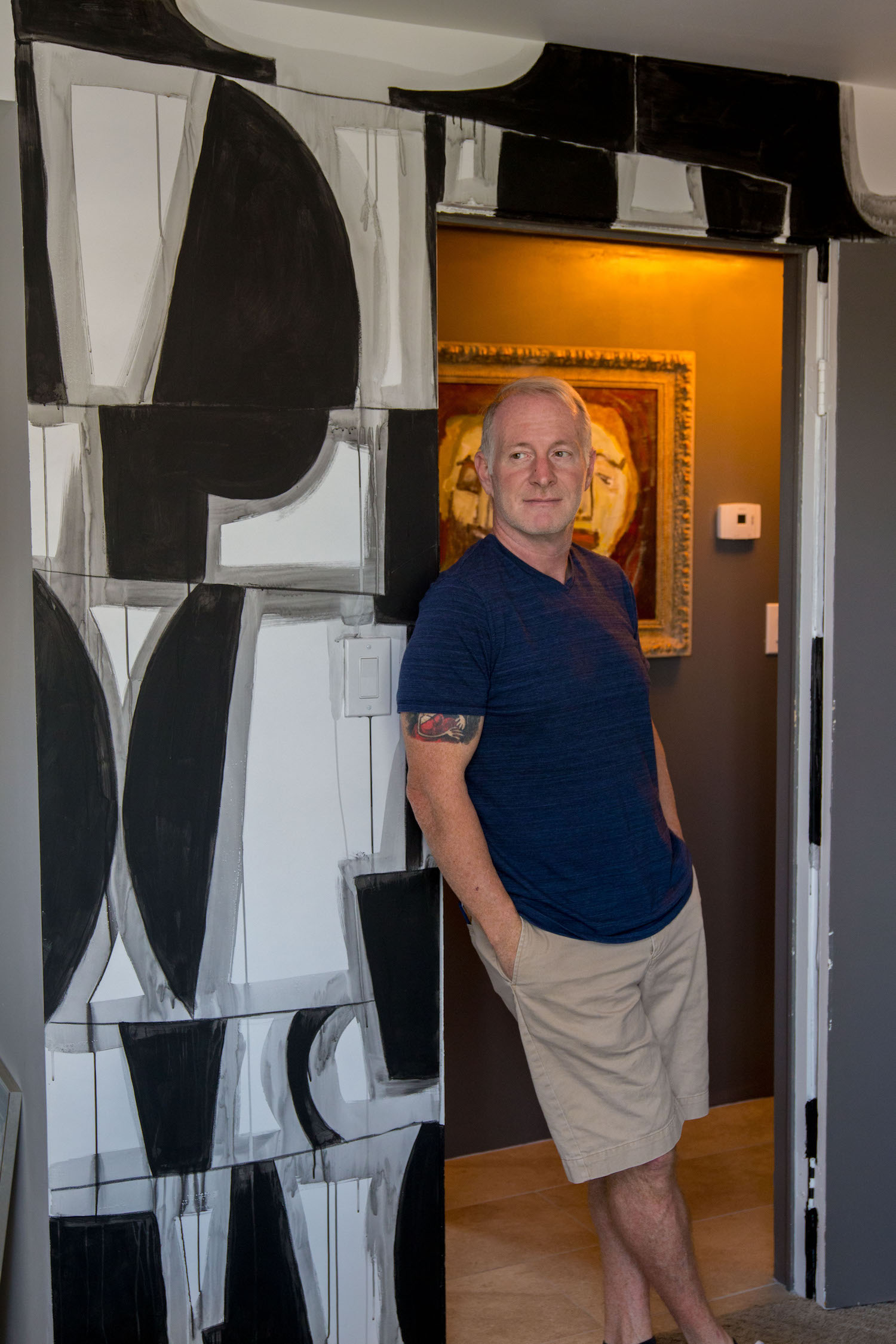 Photo: Nathan Cox Studios
His art is featured in dozens of our Acme Vacation Rentals, inlcuding the West Elm House 2018 – which features two outdoor murals by Savage!
Next time you're in town check out his cool and hip gallery located in The Shops at 1345.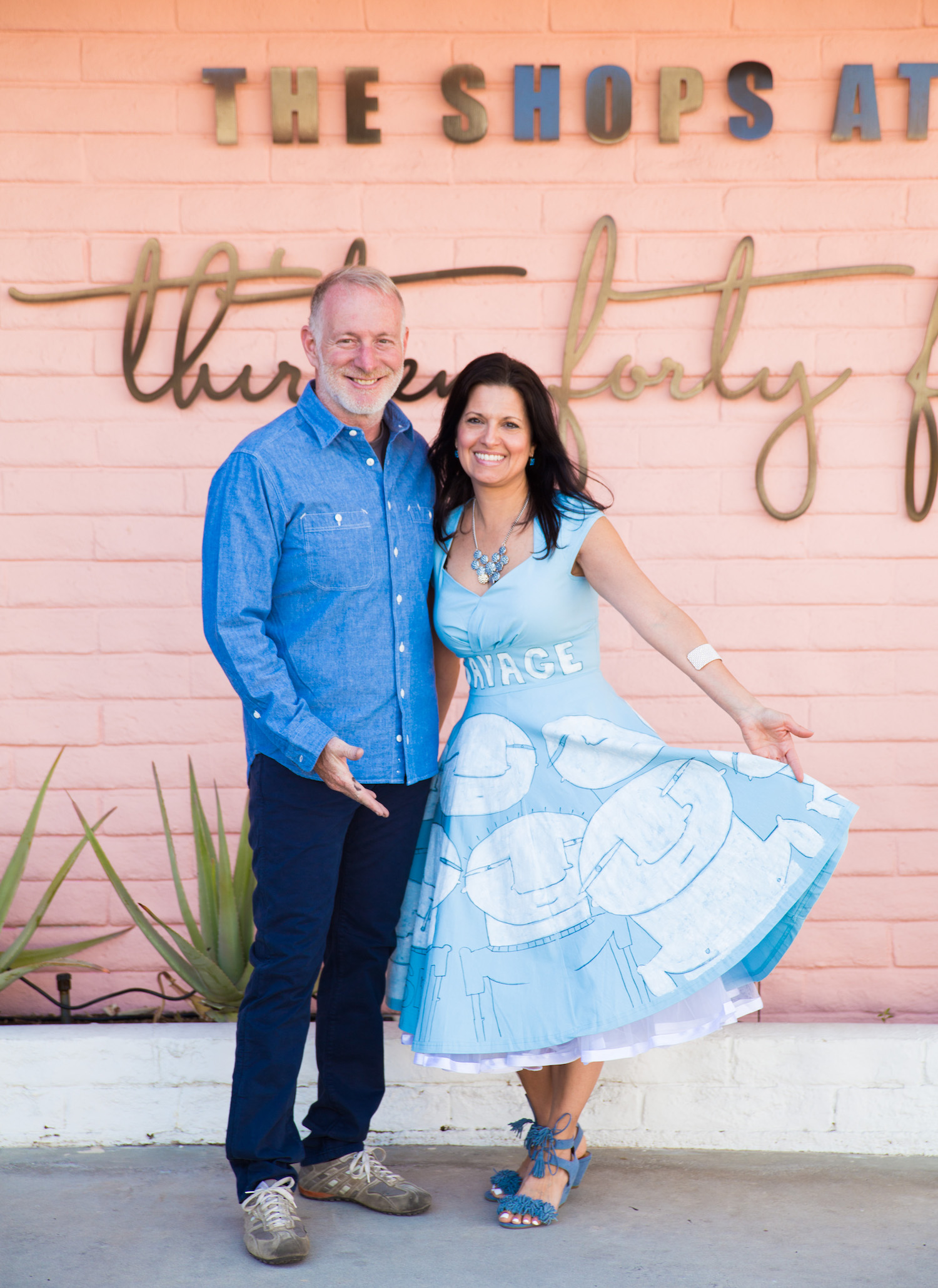 Artist Shawn Savage collaborated with Fashion Designer Gina Louise to create this limited edition 1950s dress to commemorate Modernism Week 2018.Photo: Nathan Cox Studios
Check out the mural by Shawn Savage at the West Elm Pool House 2018 below!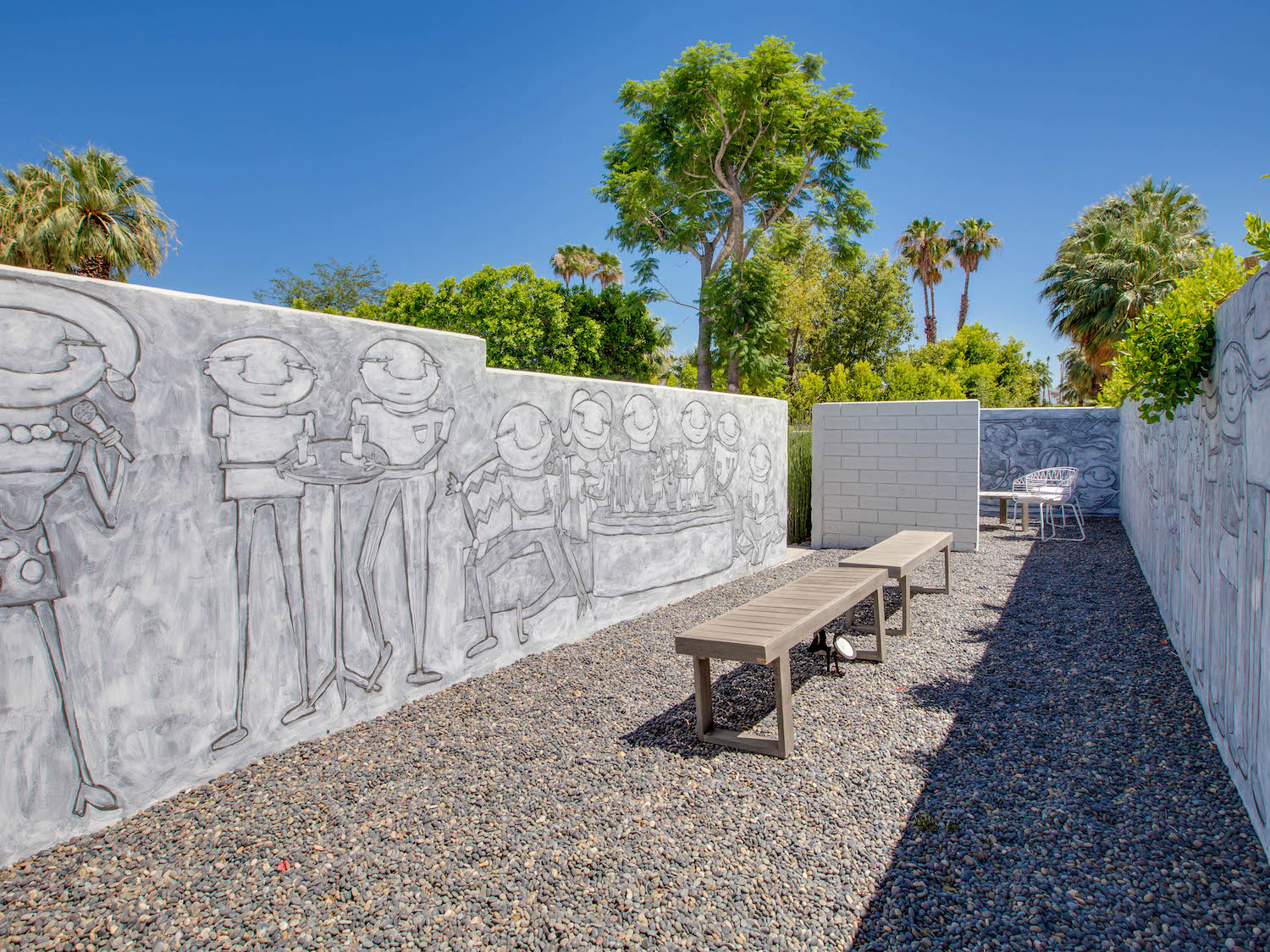 Photo: West Elm Pool House 2018 | Nathan Cox Studios
Gallery Address:
1345 N Palm Canyon Dr
Palm Springs, CA 92262
ABOUT THE WRITER: Modern Mary is a traveling gadabout who adores everything Palm Springs – from the architecture and design to the art, fashion and lifestyle. A social butterfly in the most modern sense – Mary enjoys swanky cocktail parties, gallery openings, music festivals, shopping and anything pink or yellow. She is a frequent contributor to the Acme Blog – keeping our readers up to speed on who is staying at our fab fab vacation rental homes and what's going on in Greater Palm Springs and the surrounding desert cities of the Coachella Valley. Modern Mary loves big floppy hats, Jackie O sunglasses and prefers sensible shoes over back-breaking high heels.
ABOUT ACME HOUSE COMPANY: Acme manages Luxury Vacation Rental Homes & Condos in Greater Palm Springs and the surrounding desert cities, catering to those looking to travel to the world-renowned destination for the season, week-long stays and extended weekends. Fabulous pool homes for when you and your peeps want some together time. Visit Acme's Website to explore more Palm Springs Vacation Rental Homes.
Read the Condé Nast Traveler article that included Acme House Company on their list of Top 10 Vacation Rental Managers to Trust Worldwide. Palm Springs Life Magazine's Reader Survey named Acme House Company the Best of the Best in Vacation Home Rentals. We manage our Palm Springs Vacation Home Rentals like 5-Star Resorts. Just like home but way better.