Restaurants Offering Delivery & Curbside Pickup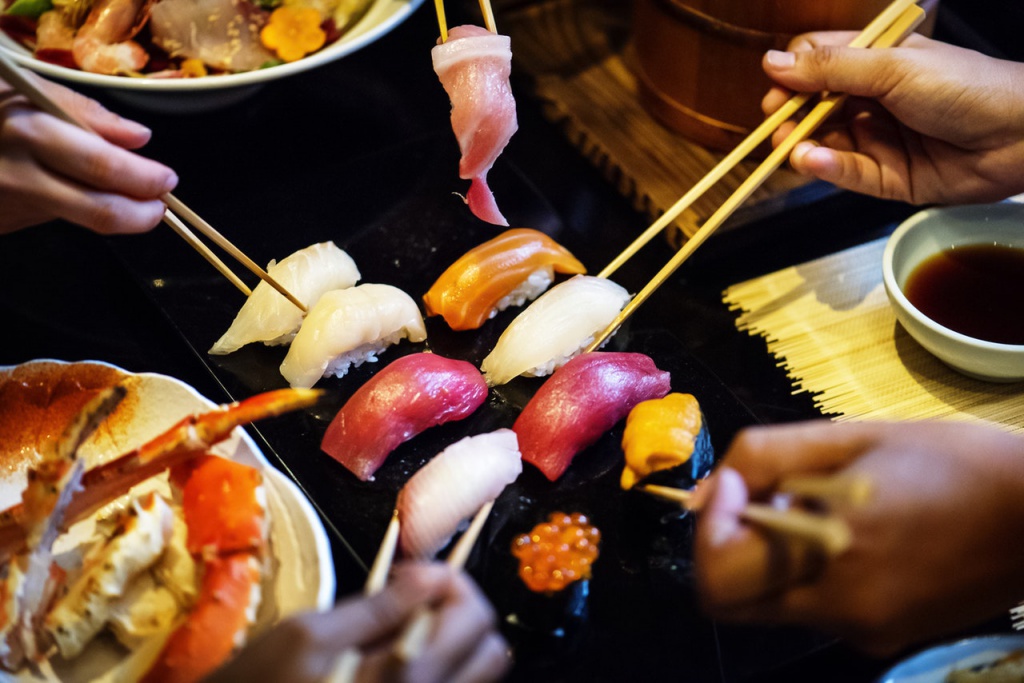 PALM SPRINGS, CA – Palm Springs restauranteurs and chefs have pulled together to collaborate on gourmet, fast-casual, and easy dining that's also available for delivery and curbside pickup.
Here are just some of our favorite restaurants perfect for ordering out and enjoying poolside at your Acme Vacation Rental.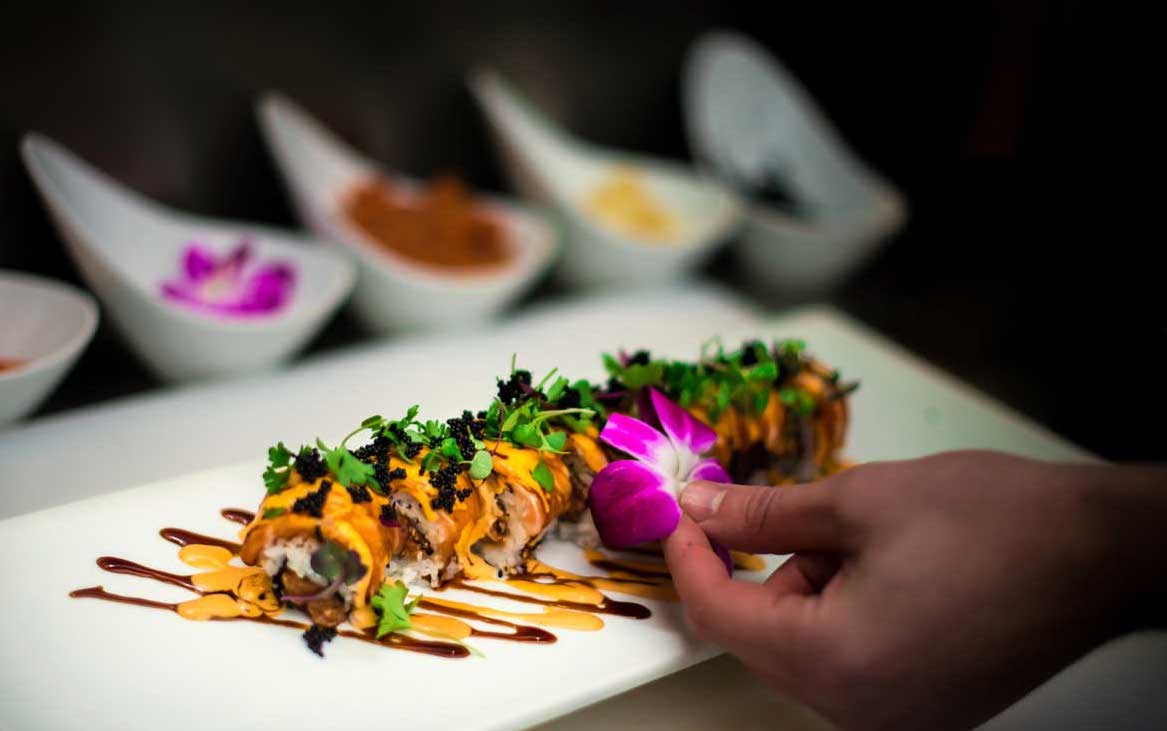 Chef Engin Onural extends his grommet menu of sashimi, nigiri, and signature rolls and dishes to poolside delivery. A special treat for fish lovers. They'll even deliver cocktails with your meal.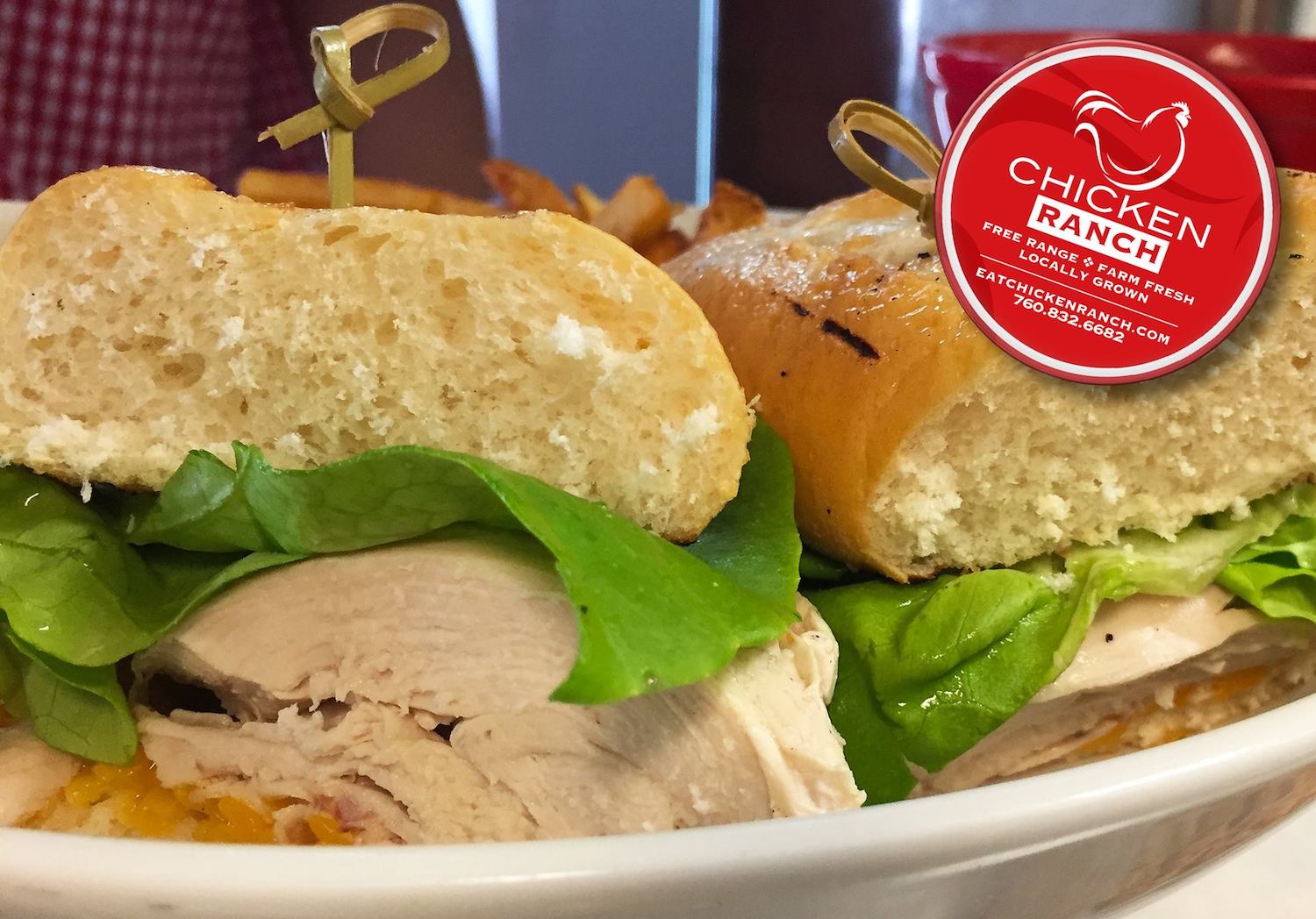 This is not your supermarket roasted chicken. Chicken ranch specializes in free-range, farm-fresh, locally grown ingredients that make the taste buds pop. Highly recommend.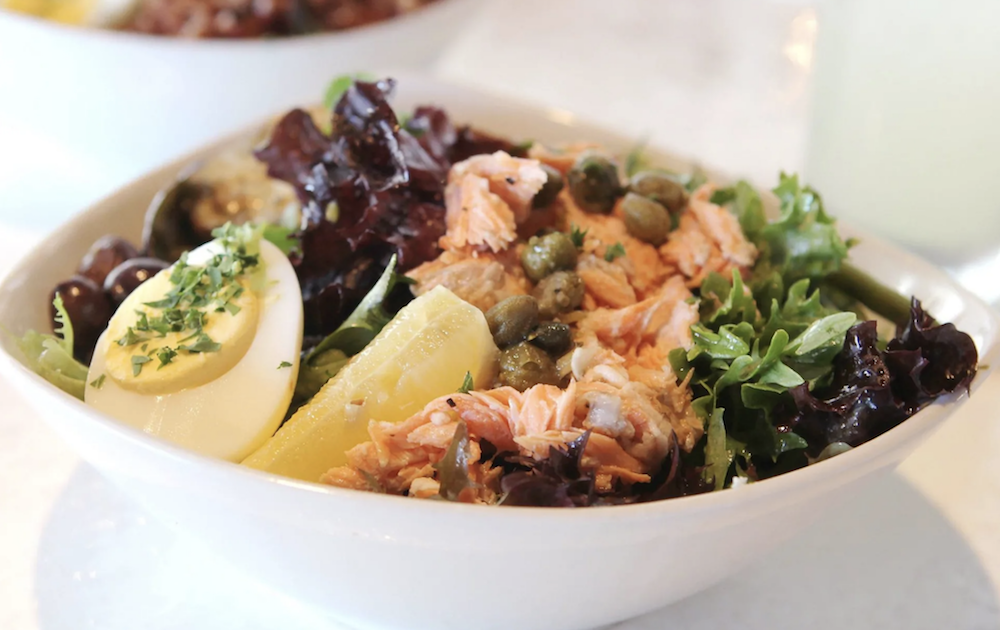 Fresh & tasty California cuisine from Willy Rhine and John Pascal, two of Palm Springs' most loved restaurant tours. Land and sea Maines. Tacos. Healthy choice of salads and creative west coast cooking that makes all of us happy. Family-sized meals available.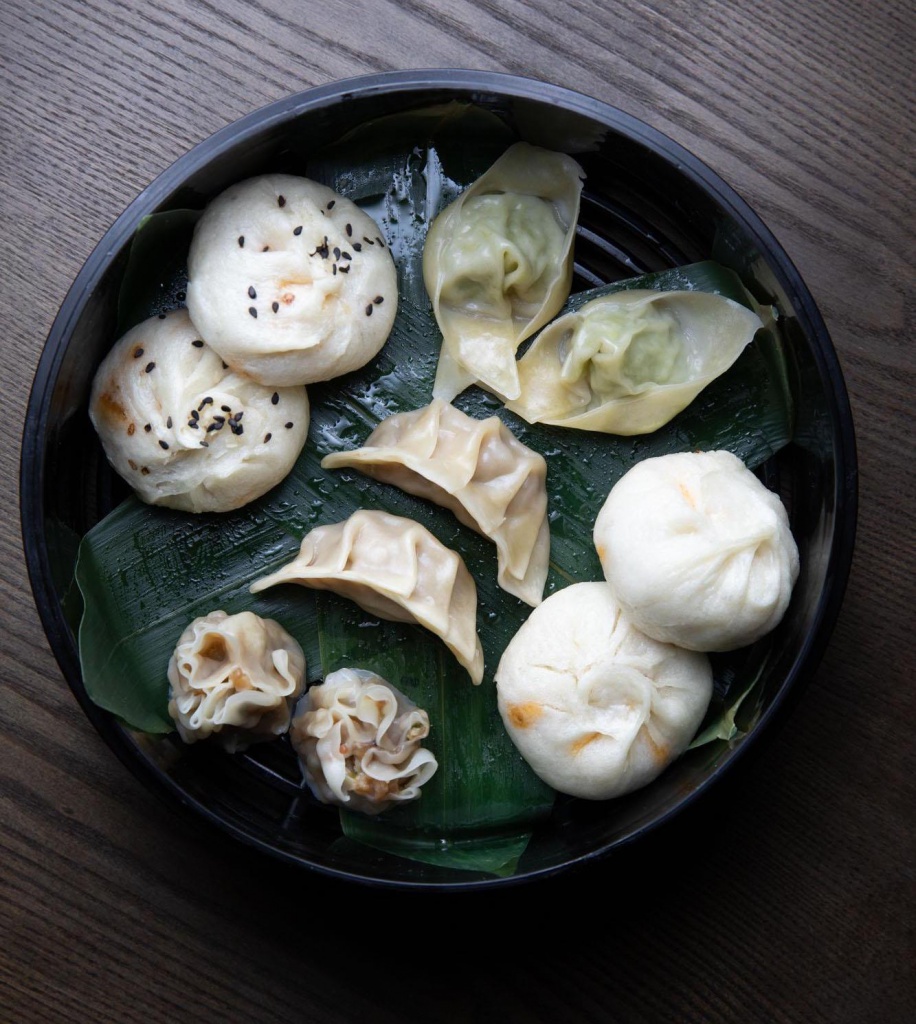 Thank you Chef Chad Gardner for bringing back Dim Sum. If you haven't tried Roly, it's a must. High on our recommended list.

Delicious modern Mexican cuisine. You can't beat the $3 street tacos! We highly recommend the steak nachos.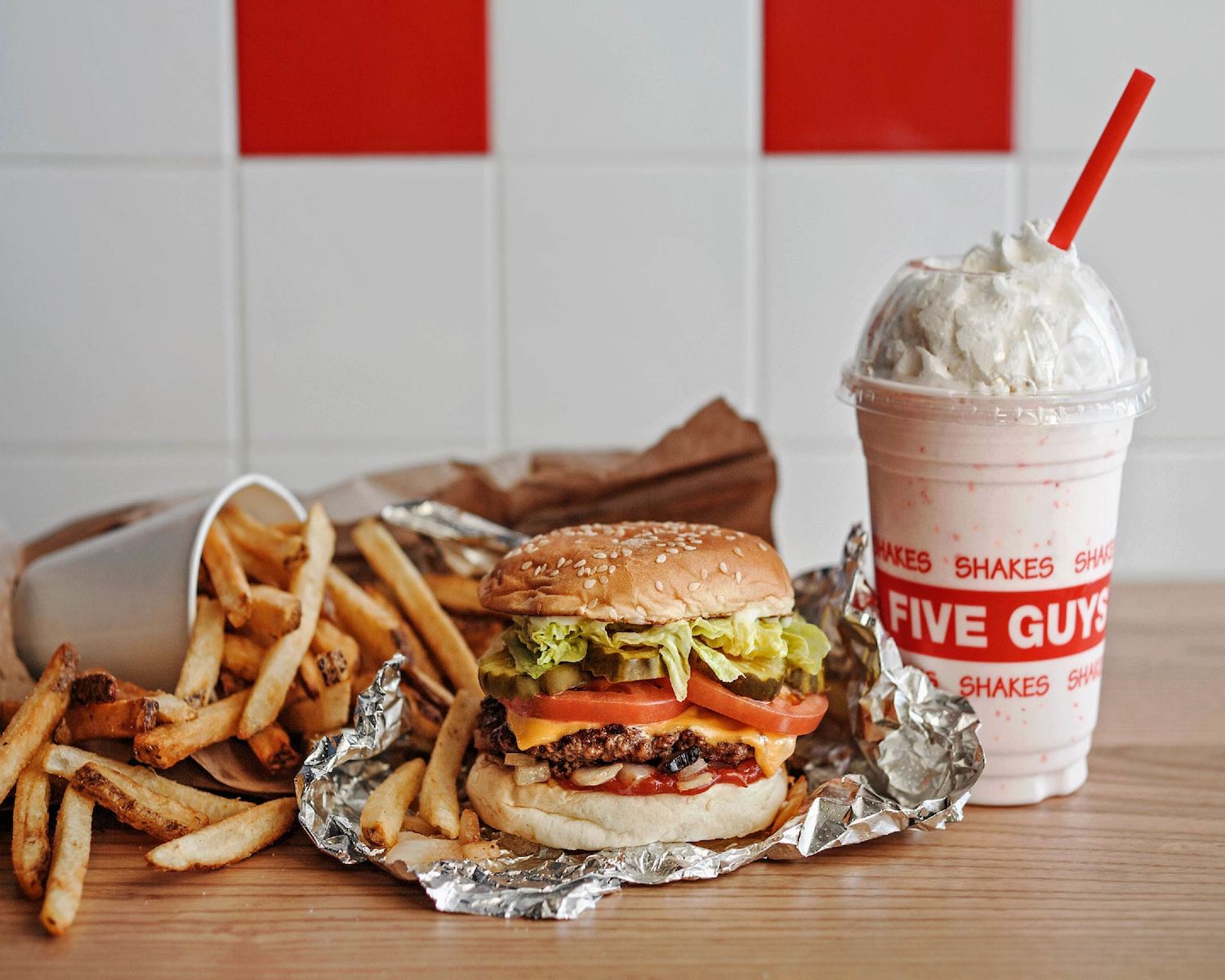 Five Guys
Absolutely delicious, but limited menu of burgers and fries. Fresh flavorful meat. Long list of toppings and fabulous hand-spun milkshakes.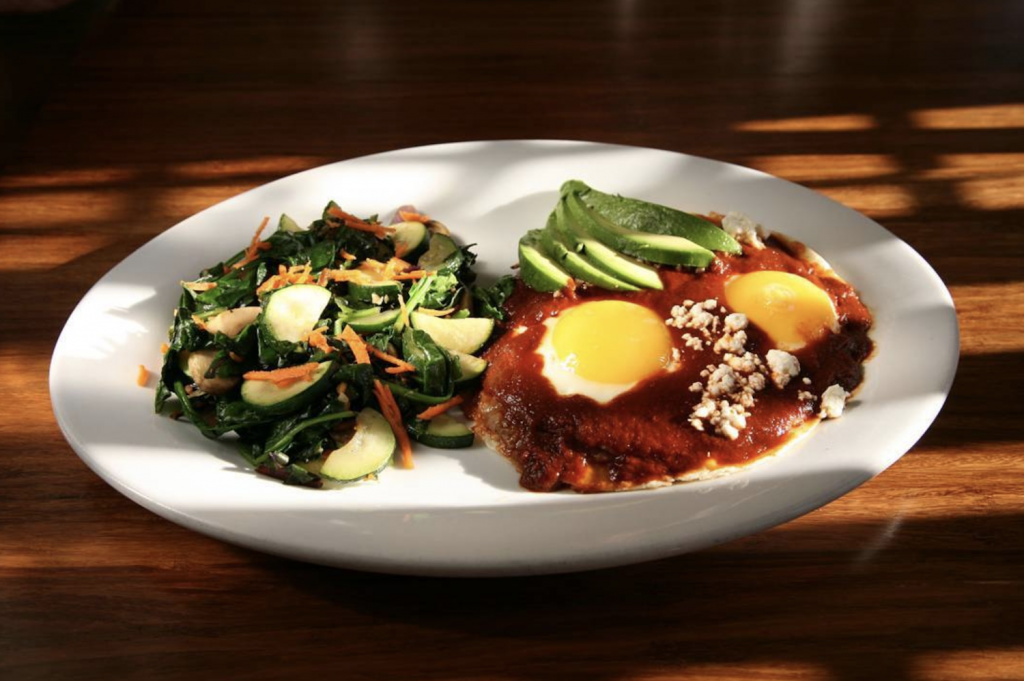 Palm Greens Cafe
Our friends at Palm Greens Cafe prepare fresh, delicious food on the healthier side. Breakfast served until 3pm. Lunch and dinner menu features salads, burgers, and vegan options. Try the delicious macrobiotic bowls!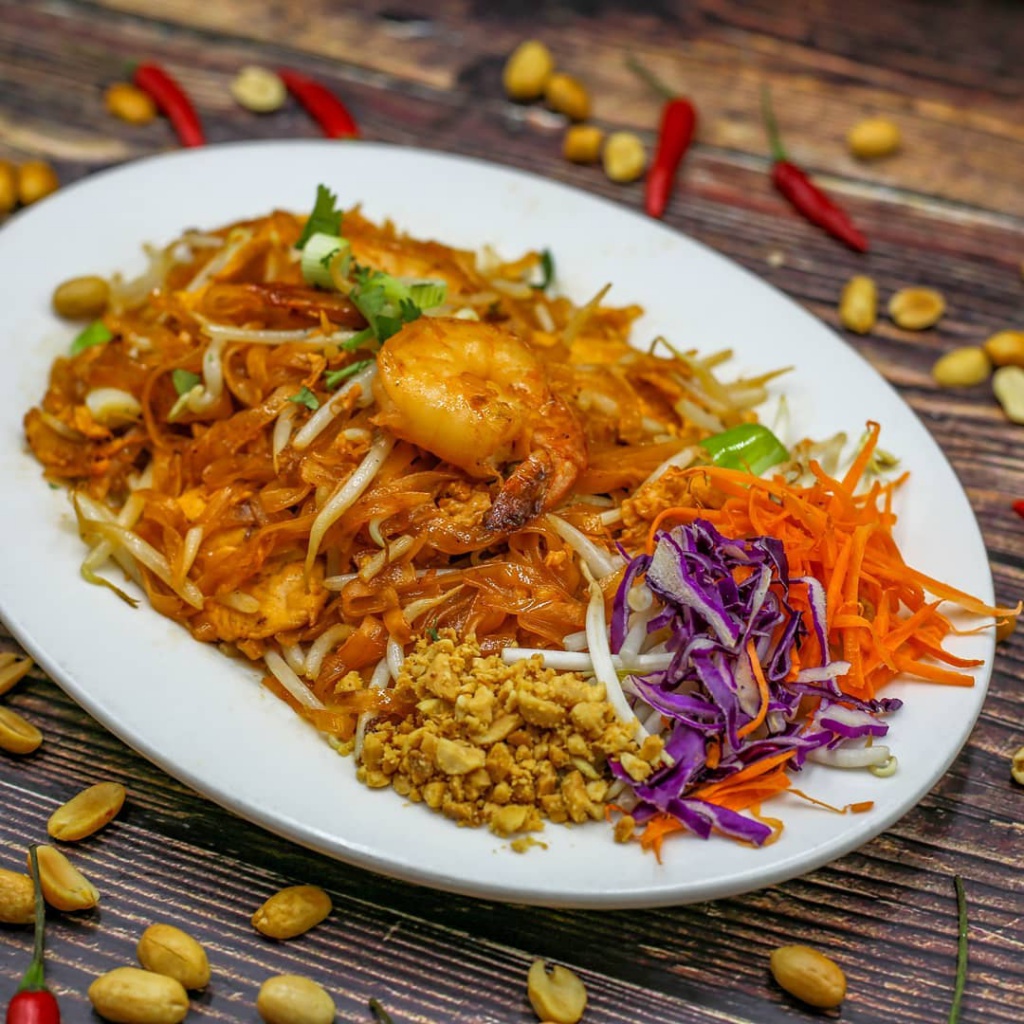 Flavorful, fast-casual Thai food that is just straight-up good to eat. Great noodle dishes and a special affordable lunch menu.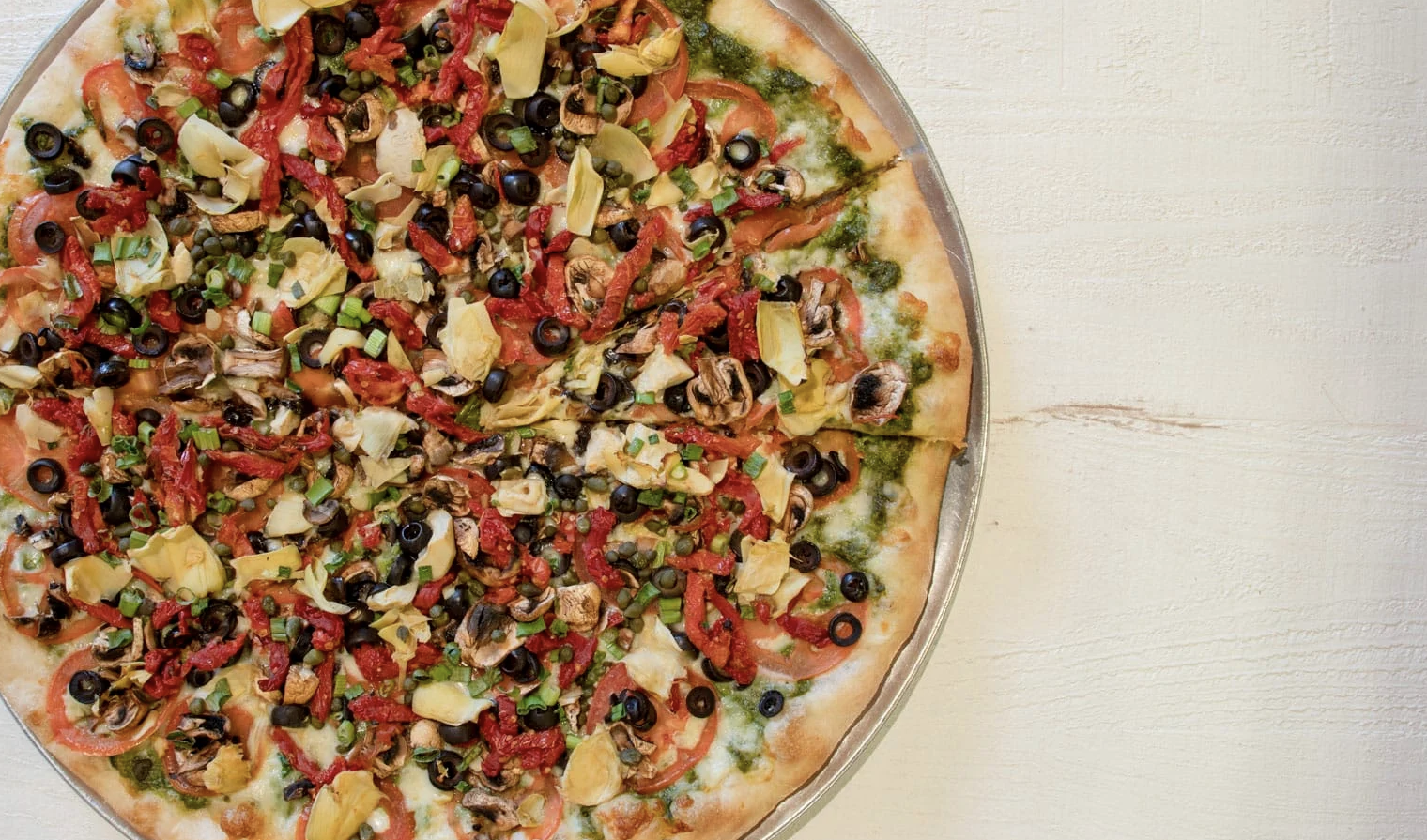 We are going East Coast for our pizza! The creative genius behind The Slice is a New York transplant from Long Island. Quintessential pizza pies. Hardy pastas and absolutely delicious chicken tenders. We even love the wings!

A one-of-a-kind food market and deli featuring gourmet foods. Their product includes cheeses from all around the world, salamis, olive oils, crackers, and lots of hard-to-find snacks. They also carry organic wine and beer from small breweries, which pair well with their delicious gourmet sandwiches – you can't forget to try those!
A local favorite since 2009! Trio serves an eclectic selection of dishes that combine traditional Midwest comfort food with a contemporary California edge.
CLICK HERE FOR MORE RESTAURANTS OFFERING DELIVERY & CURBSIDE PICKUP
ABOUT THE WRITER: Modern Mary is a traveling gadabout who adores everything Palm Springs – from the architecture and design to the art, fashion and lifestyle. A social butterfly in the most modern sense – Mary enjoys swanky cocktail parties, gallery openings, music festivals, shopping and anything pink or yellow. She is a frequent contributor to the Acme Blog – keeping our readers up to speed on who is staying at our fab fab vacation rental homes and what's going on in Greater Palm Springs and the surrounding desert cities of the Coachella Valley. Modern Mary loves big floppy hats, Jackie O sunglasses and prefers sensible shoes over back-breaking high heels.
ABOUT ACME HOUSE COMPANY: Acme manages Luxury Vacation Rental Homes & Condos in Greater Palm Springs and the surrounding desert cities, catering to those looking to travel to the world-renowned destination for the season, week-long stays and extended weekends. Fabulous pool homes for when you and your peeps want some together time. Visit Acme's Website to explore more Palm Springs Vacation Rental Homes.
Read the Condé Nast Traveler article that included Acme House Company on their list of Top 10 Vacation Rental Managers to Trust Worldwide. Palm Springs Life Magazine's Reader Survey named Acme House Company the Best of the Best in Vacation Home Rentals. We manage our Palm Springs Vacation Home Rentals like 5-Star Resorts. Just like home but way better.