PALM SPRINGS, CA – Palm Springs has the perfect combination of sunshine, palm trees, and stunning mountain views, and it's also home to all sorts of fun and exciting festivals! Take all that and add a gorgeous Acme vacation pool home where you can just relax under the sun, and you get the perfect Palm Springs getaway – just ask food and lifestyle expert Dawn McCoy!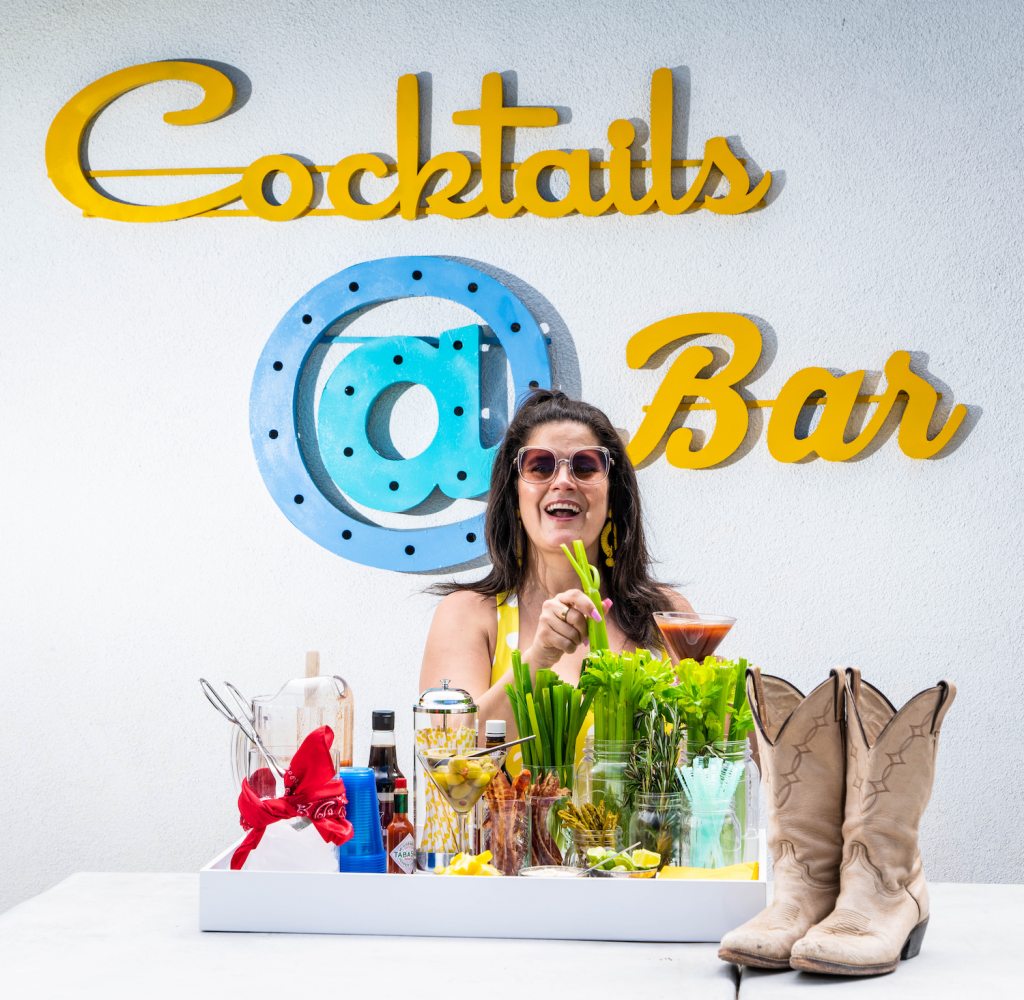 Dawn McCoy at Lemon Twist. Photo: Andrew Cabral courtesy of Acme House Company

Dawn and her friends – including fashion and travel expert Jasmine Dustin – spent their downtime at Acme's Lemon Twist during Stagecoach earlier this year, and as you can see from the pictures, they had a fabulous time.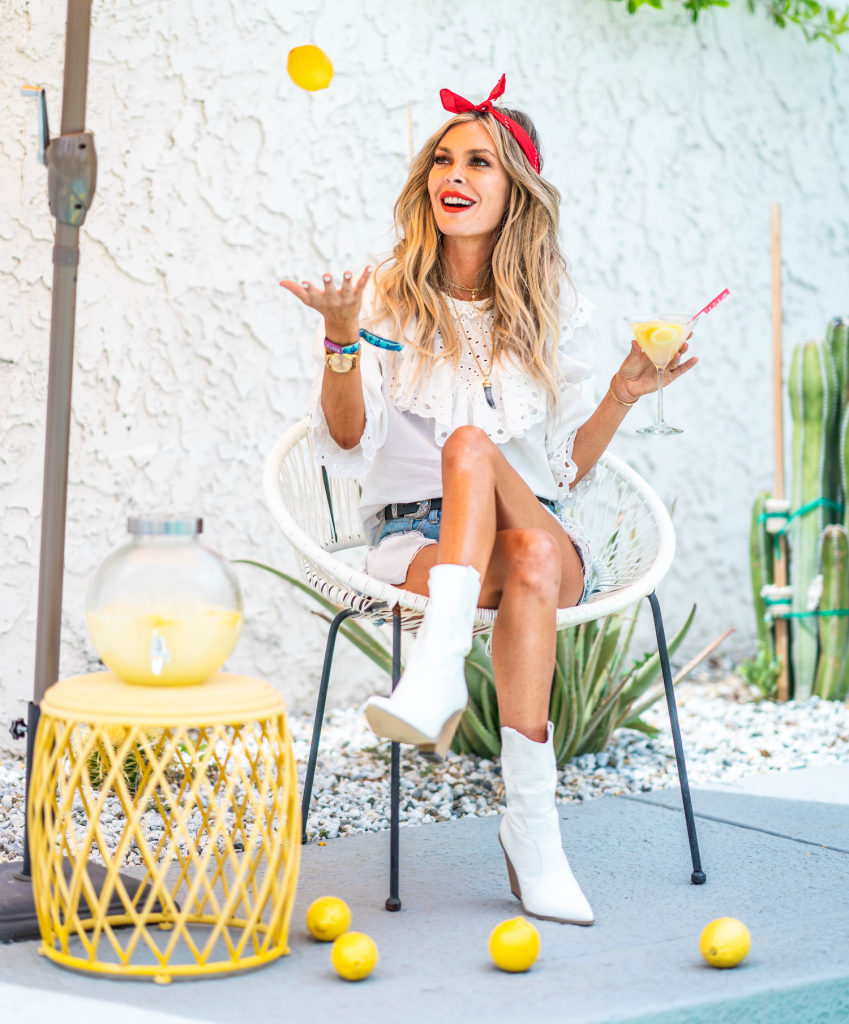 Jasmine Dustin at Lemon Twist. Photo: Andrew Cabral courtesy of Acme House Company

Whether you love art, film, or music, Palm Springs has it all and more! Check out some of our favorite Greater Palm Springs festivals below and start planning your next Palm Springs getaway.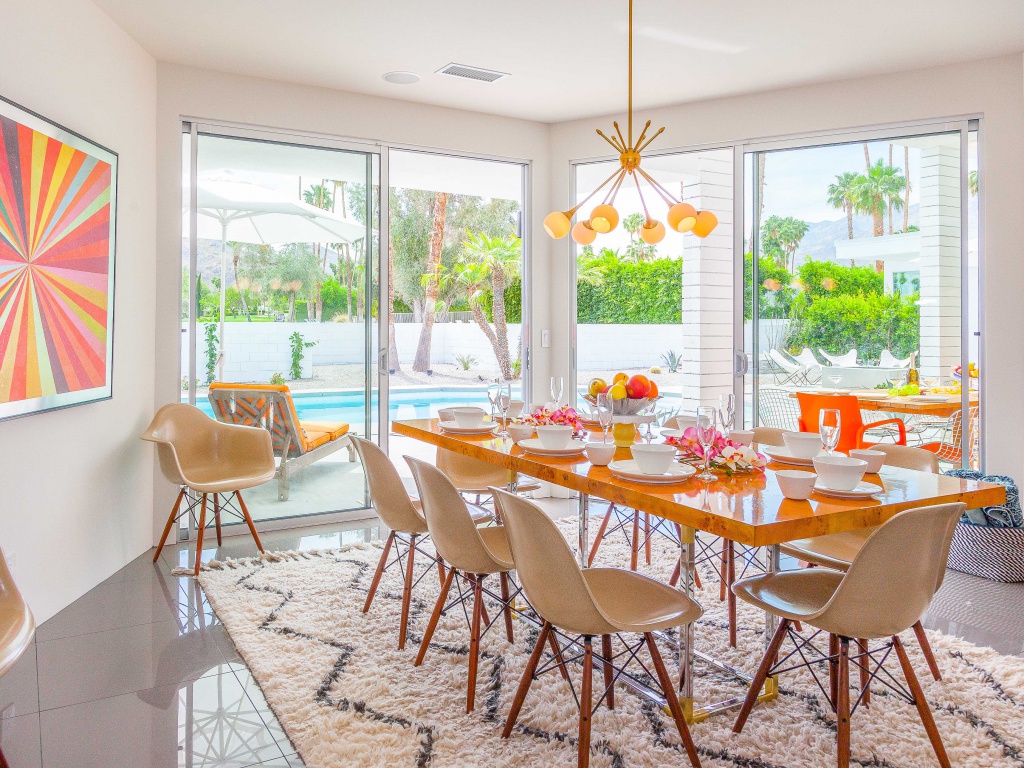 For design-addicts who can't wait until February to get their desert modernism fix, Modernism Week hosts its "Fall Preview" in mid-October. This four day event features a tantalizing taster-style selection of some of the fun that's around the corner. There's no better way to kick off the social season in Palm Springs, in our opinion. Tickets go on sale August 1.

Acme House Company's Spero Estate will be on tour this year. Check it out here.

Modernism Week Fall Preview Specials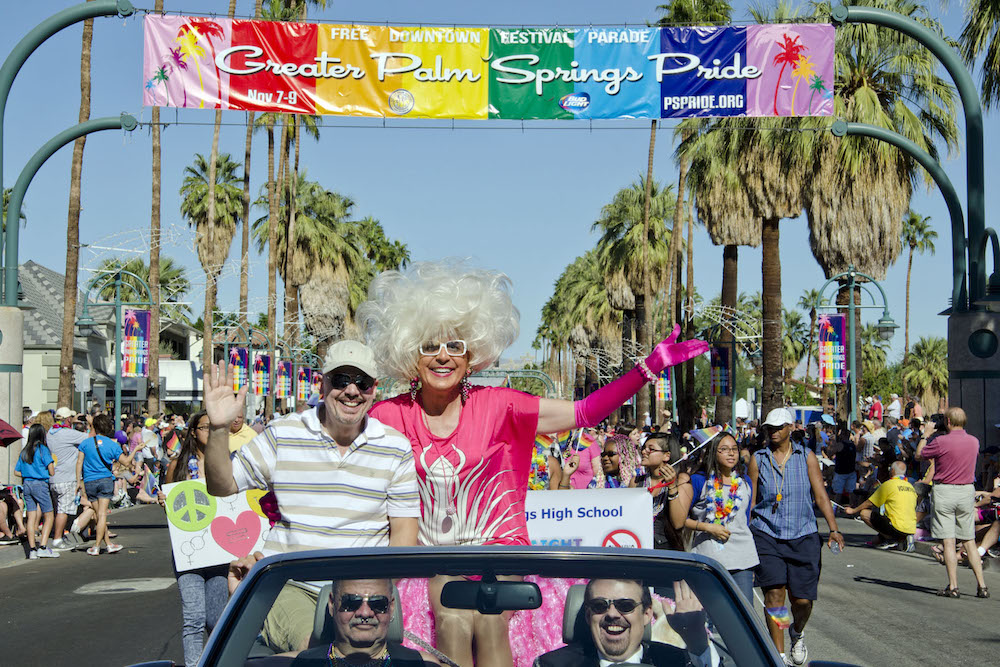 Palm Springs icon, Bella Da Ball at Palm Springs Pride parade. Photo: Greater Palm Springs CVB

Known for being a colorful and inclusive celebration, the Pride Festival is a national event dedicated to celebrating the civil rights and culture of members of the lesbian, gay, trans-gender, queer, and asexual (LGBTQA) community. Regardless of your sexual orientation or gender identification, Pride is a fun-filled event where people can come together to celebrate their individuality. Palm Springs hosts its Pride festival during the first week of November, with key dates taking place on the first weekend of the month.

A beloved winter tradition, the Palm Springs Festival of Lights Parade is the perfect way to kick off the holiday season during your time in sunny Palm Springs. It features signature floats adorned in thousands of colorful lights, marching bands, performing groups, and of course, Santa and Mrs. Claus!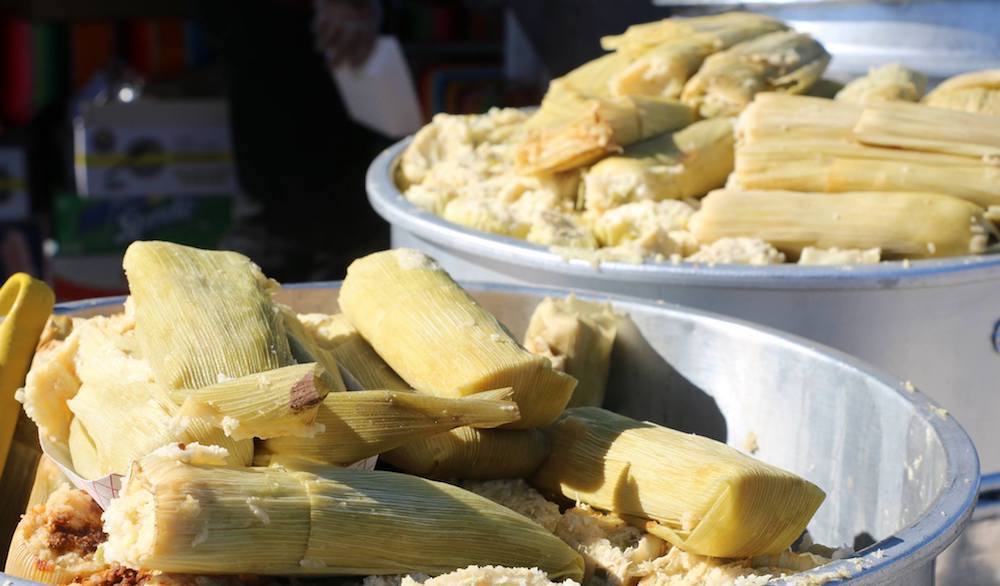 Indio International Tamale Festival – December 7-8, 2019
Tickle your taste buds at the world's biggest tamale festival, ranked among the top 10 "All-American Food Festivals" by the Food Network. This two-day yummy extravaganza features 300 vendors and a tamale-eating contest… a uniquely fun event in the Coachella Valley. Vegan friendly.

Indio Tamale Festival Specials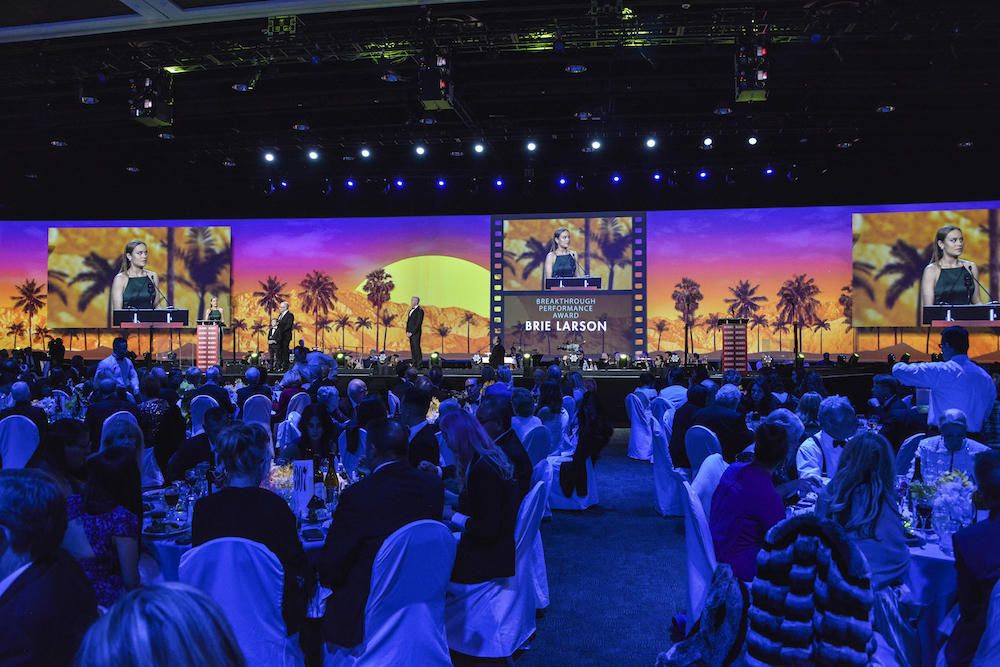 Palm Springs International Film Festival – January 2-13, 2020
Remember when Brad Pitt and Angelina Jolie showed up on the red carpet in Palm Springs? How about last year when Rami Malek from Bohemian Rhapsody enchanted us all? We do! Each year the world's biggest movie stars and nearly 140,000 fans of their work visit Palm Springs to celebrate this culturally-diverse festival, featuring more than 200 films for your viewing pleasure.

Acme House Company is a proud Silver Sponsor of the festival. We just love it so much!

Palm Springs International Film Festival Specials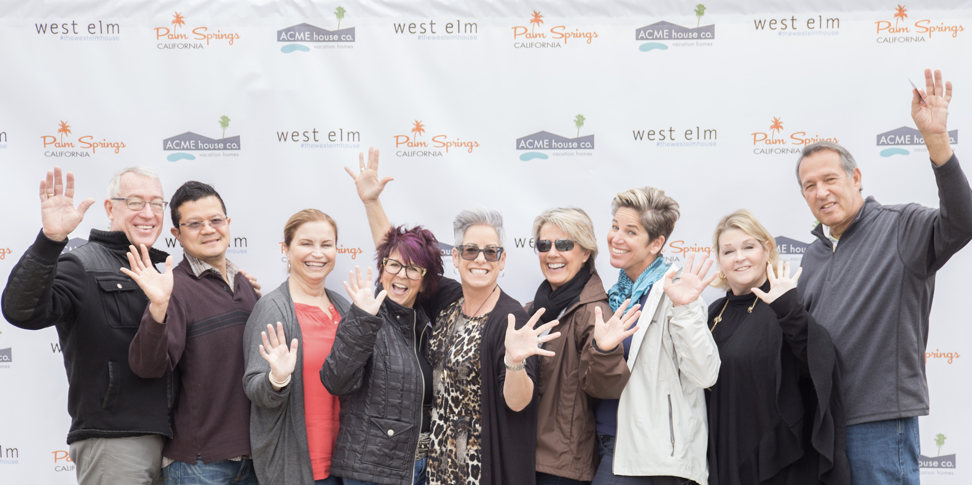 Design Vision Studio and friends at the West Elm House 2017. Photo: Nathan Cox courtesy of Acme House Company.


A week and a half-long event dedicated to celebrating midcentury style design and architecture. Palm Springs Modernism Week represents the height of nostalgic elegance and cultural significance, linking a very distinct cultural movement of the past with our modern-day practices and showcasing how we continue to implement the revolutionary ideas of our predecessors. Every year the event draws tens of thousands of design and architecture enthusiasts (including Design Vision Studio's award-winning designers), who gather for the ultimate celebration of midcentury architecture, design and culture.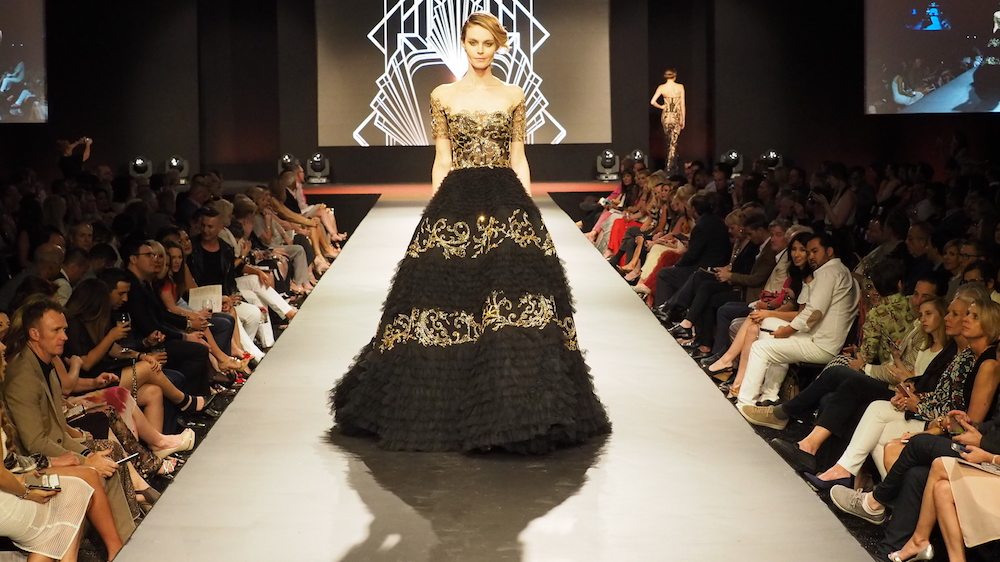 This eight-day fashion extravaganza is a fun and fabulous affair, blending fashion, philanthropy and cocktails, and featuring a couture show for canines, the 'Le Chien Masquerade Party'. Past designers include Monique Lhuillier, Zandra Rhodes, Rosetta Getty and stars from Project Runway. It's the perfect time to be chic and cheerful in the Coachella Valley.

Fashion Week El Paseo Specials

ABOUT THE WRITER: Modern Mary is a traveling gadabout who adores everything Palm Springs – from the architecture and design to the art, fashion and lifestyle. A social butterfly in the most modern sense – Mary enjoys swanky cocktail parties, gallery openings, music festivals, shopping and anything pink or yellow. She is a frequent contributor to the Acme Blog – keeping our readers up to speed on who is staying at our fab fab vacation rental homes and what's going on in Greater Palm Springs and the surrounding desert cities of the Coachella Valley. Modern Mary loves big floppy hats, Jackie O sunglasses and prefers sensible shoes over back-breaking high heels.
ABOUT ACME HOUSE COMPANY: Acme manages Luxury Vacation Rental Homes & Condos in Greater Palm Springs and the surrounding desert cities, catering to those looking to travel to the world-renowned destination for the season, week-long stays and extended weekends. Fabulous pool homes for when you and your peeps want some together time. Visit Acme's Website to explore more Palm Springs Vacation Rental Homes.
Read the Condé Nast Traveler article that included Acme House Company on their list of Top 10 Vacation Rental Managers to Trust Worldwide. Palm Springs Life Magazine's Reader Survey named Acme House Company the Best of the Best in Vacation Home Rentals. We manage our Palm Springs Vacation Home Rentals like 5-Star Resorts. Just like home but way better.