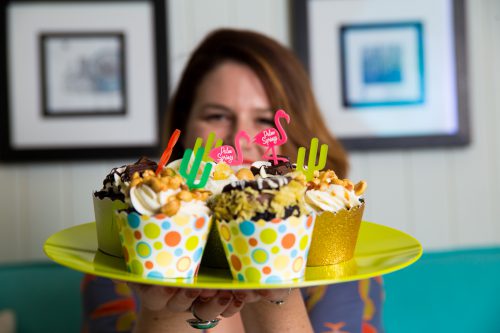 PALM SPRINGS, CA – As she nibbled her way through Greater Palm Springs,  celebrity blogger Miss Foodie Problems used the Citrus Twist, a vacation home managed by Acme House Company – as her home away from home. Between visits to culinary desert hot spots like Chef Tanya's Kitchen, Reservoir at Arrive and Rooster and the Pig – this gastronomic gadabout immersed herself in the luxury that is Palm Springs.
While staying at Citrus Twist she plucked fresh fruit from the backyard orchard, used the juicer to concoct cocktail creations and sipped them poolside.  And yes – she even played a little ping pong. Such is life at a Palm Springs Vacation Rental like the Citrus Twist.
The end result of this Palm Springs getaway – or should we say the icing on the cake  – is that Miss Foodie Problems created a fab fab list of 10 Tasty Reasons to Come to Greater Palm Springs. Read her full post on the Visit Greater Palm Springs website.
In the meantime, check out this smorgasbord of photos from Miss Foodie Problems' stay at the Citrus Twist in Deepwell and follow her  on Instagram: @MISSFOODIEPROBLEMS  Twitter: @MISSFOODIEPROBS  Snapchat: @MISSFOODIEPROB
Photos: Nathan Cox Studios
Could this house be more perfect for Miss Foodie Problems?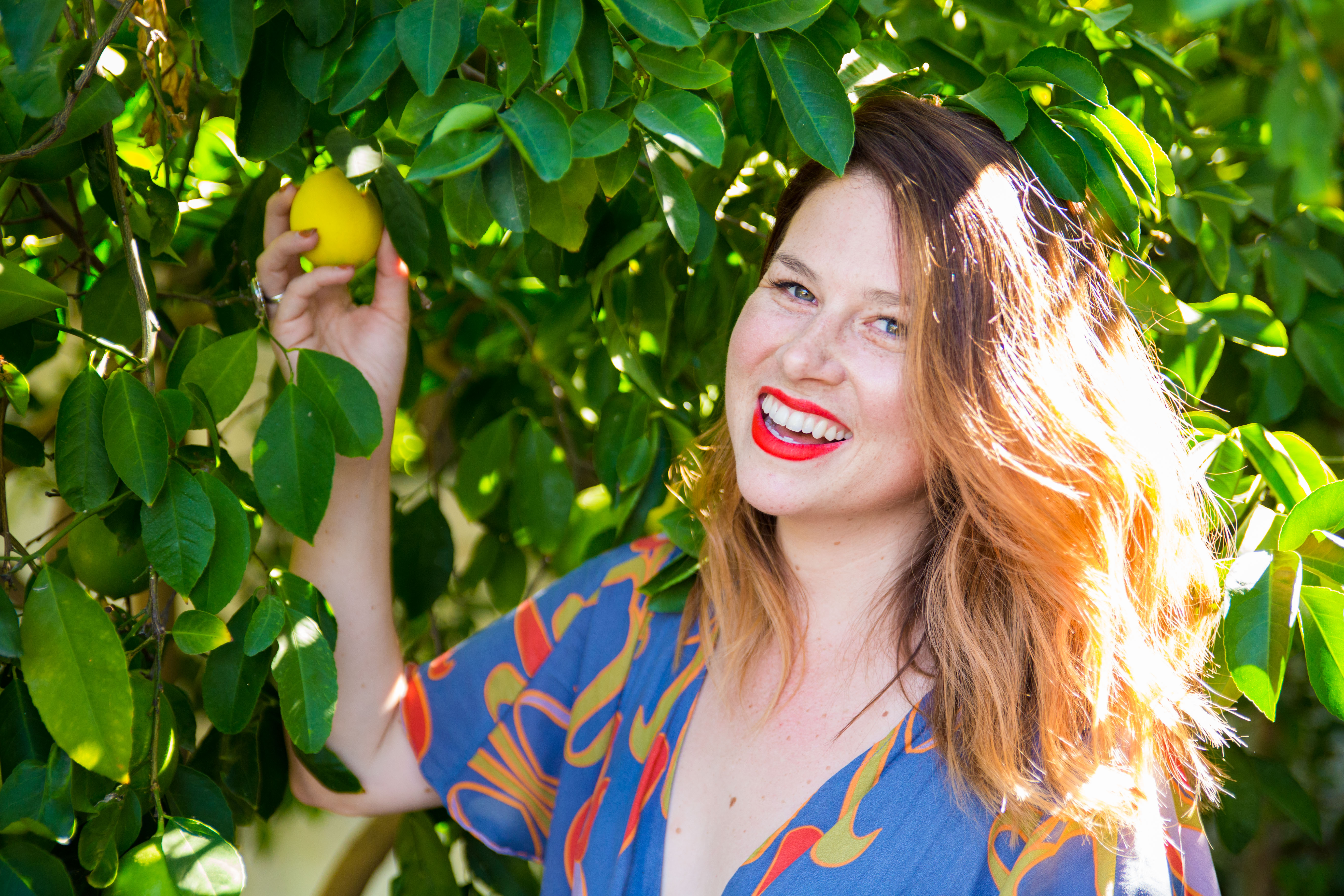 Now that's a happy foodie!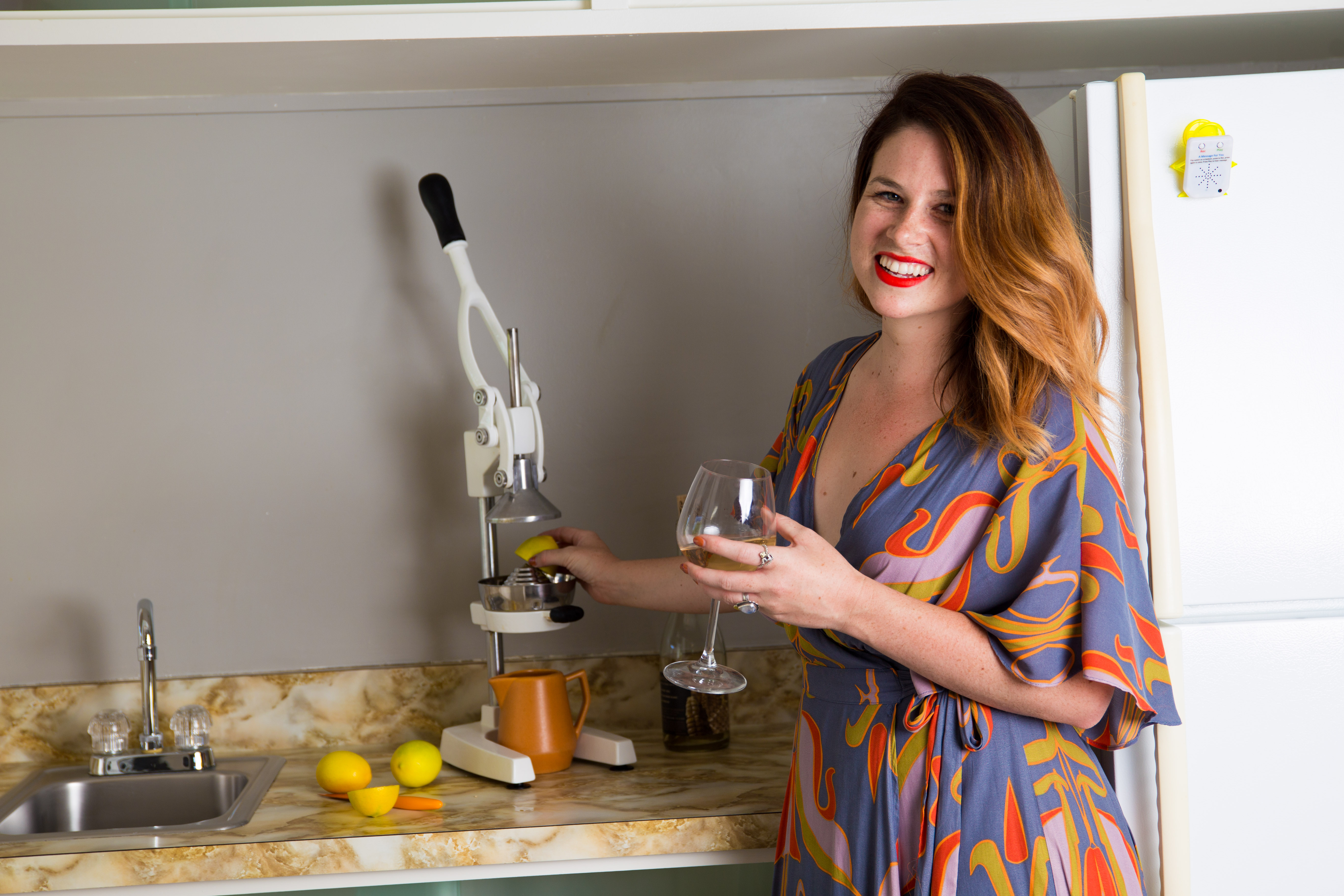 Happier!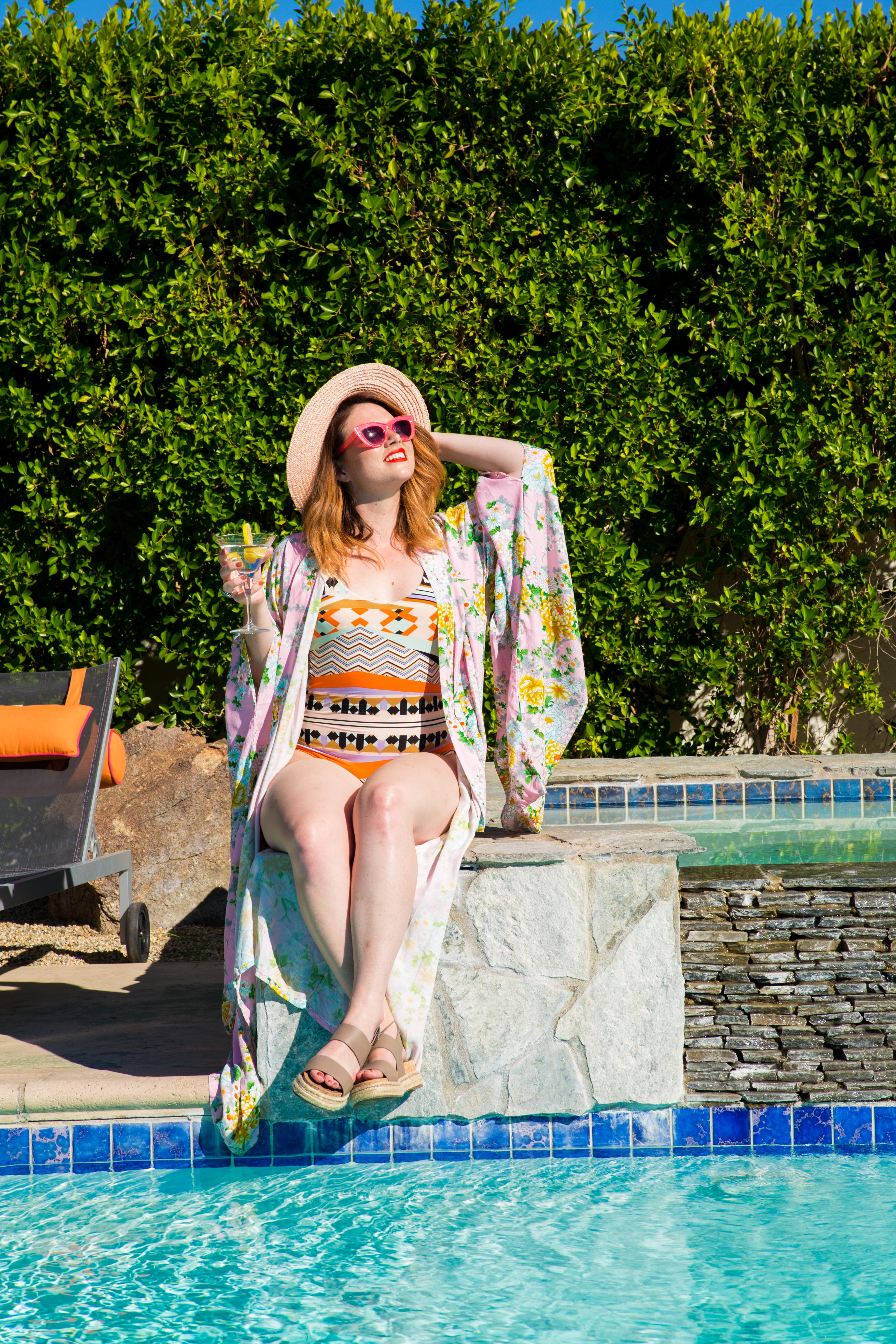 Happiest!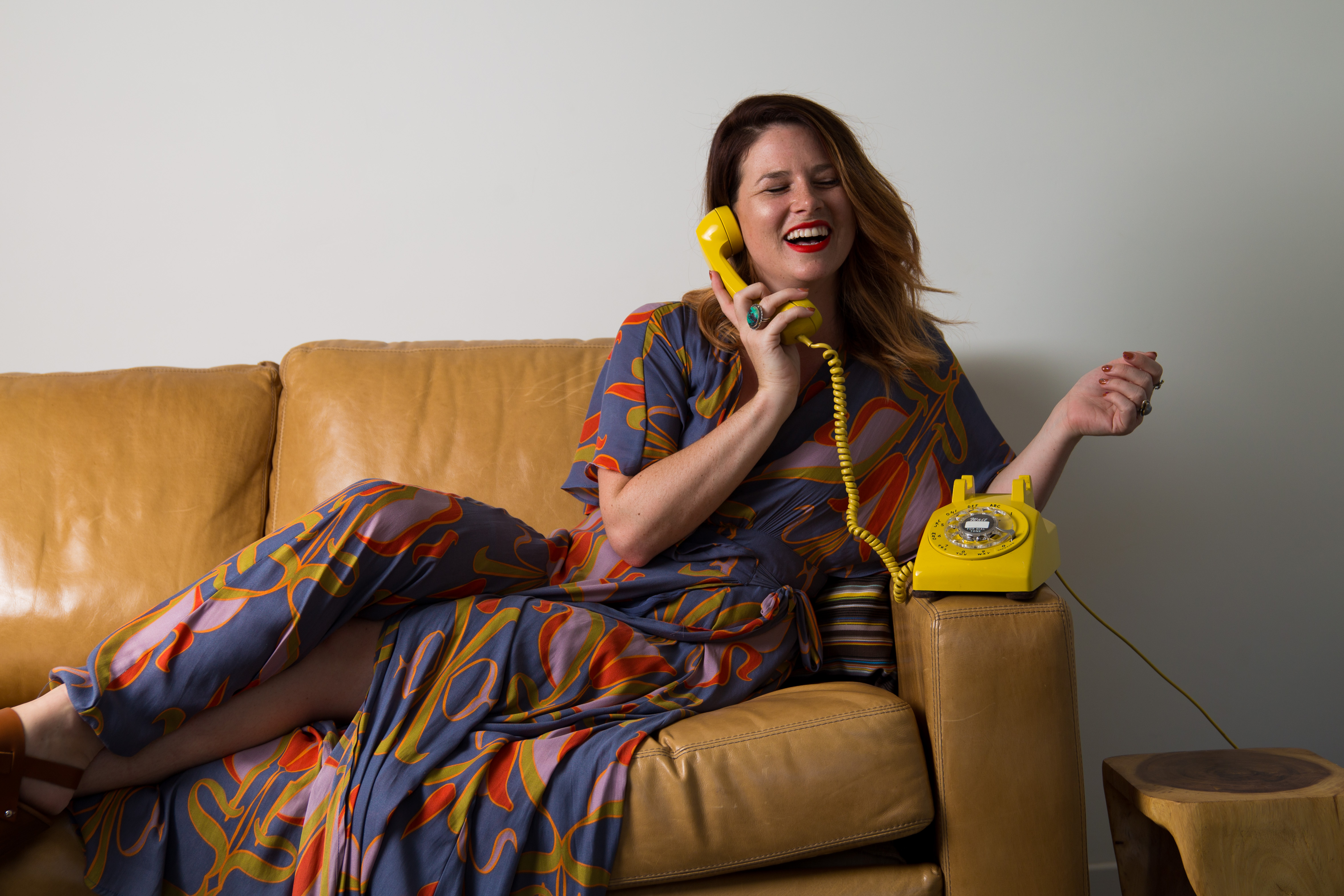 Who could she be calling on this citrus-colored retro phone?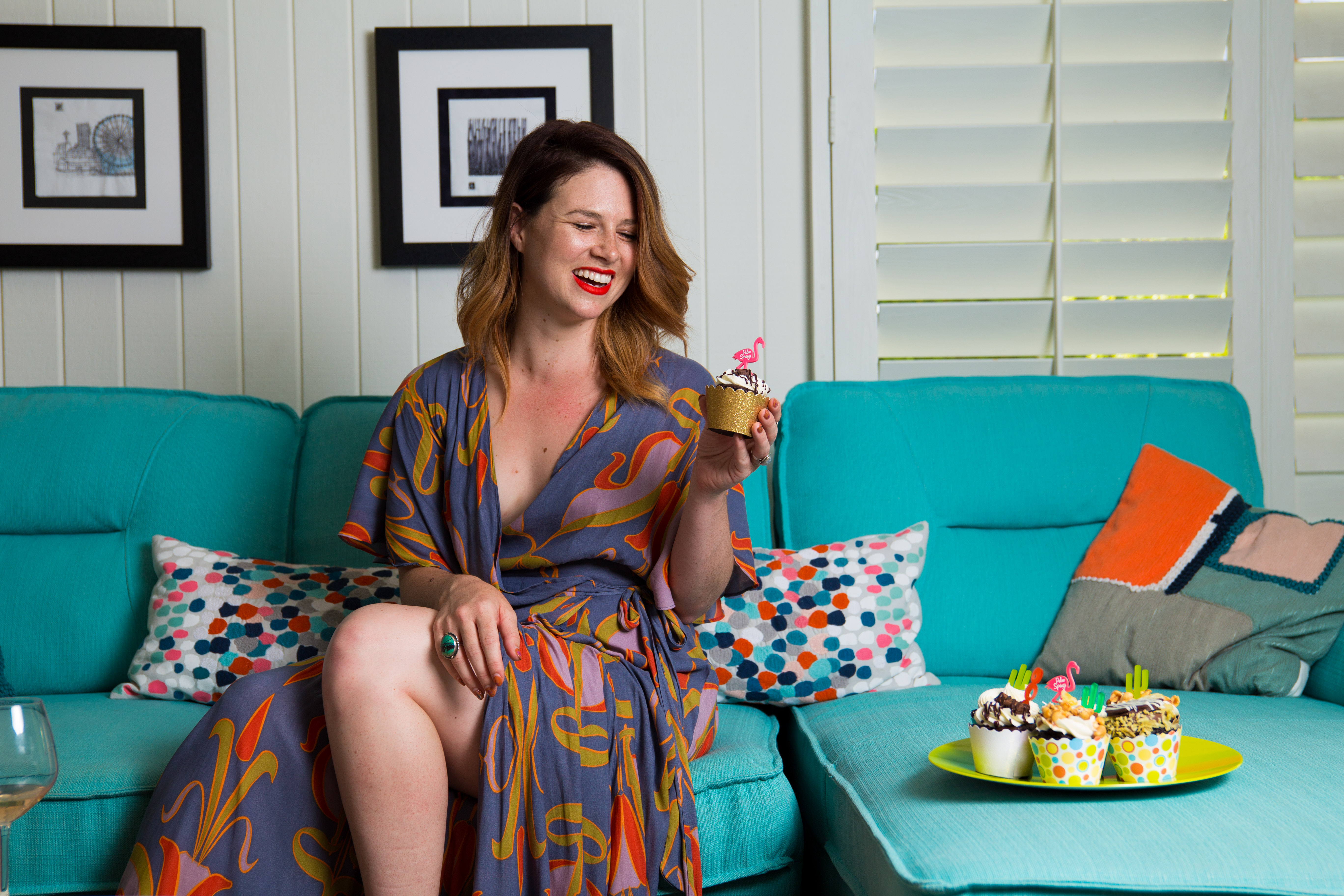 Of course, she called Roman Blas at Over the Rainbow Desserts and he sent over some of his artisan cupcakes. It's the perfect way to end the evening with your friends.
You can read more about Miss Foodie Problems Favorite Places to Eat in Greater Palm Springs.

Things To Do in Palm Springs
Palm Springs is just about two hours away from San Diego and Los Angeles. Daily flights are available to the Palm Springs International Airport from major U.S. cities.  You'll find the sun shining some 350 days per year, world-class golf courses, amazing hiking trails, fabulous restaurants and an entire city that is dedicated to celebrating midcentury modern design and architecture.
ABOUT ACME HOUSE COMPANY:  Acme manages Luxury Vacation Rental Homes & Condos in Greater Palm Springs and the surrounding desert cities, catering to those looking to travel to the world-renowned destination for the season, week-long stays and extended weekends. Fabulous pool homes for when you and your peeps want some together time. Visit Acme's Website to explore more Palm Springs Vacation Rental Homes.
Read the Condé Nast Traveler article that included Acme House Company on their list of Top 10 Vacation Rental Managers to Trust Worldwide.  Palm Springs Life Magazine's Reader Survey named Acme House Company the Best of the Best in Vacation Home Rentals. We manage our Palm Springs Vacation Home Rentals like 5-Star Resorts. Just like home —- but way better.