PALM SPRINGS, CA – Lifestyle journalist and founder of GRLKND, Milly Rose Bannister, was recently in Palm Springs and stayed at our fab fab Desert Eden – a swank and sophisticated Mid Mod dream home in the historic Racquet Club Estates neighborhood. She was in town for Dawn's Destination, a weekend in which over 30 gal pals traveled to Palm Springs to taste the best of the desert oasis during the Acme Summer of Love.
Click Here For More on the Acme Summer Love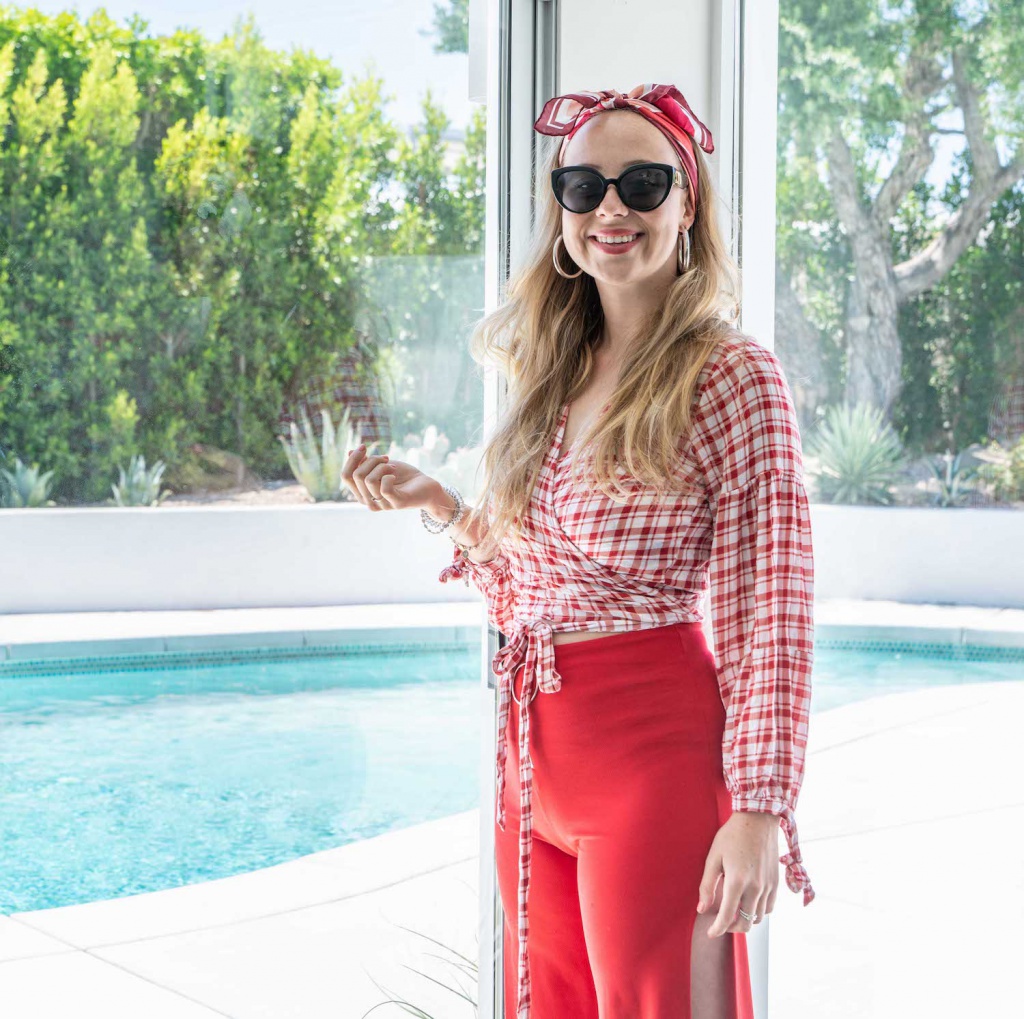 Milly is one of the coolest, most optimistic bloggers we know, and a total girl boss. We just love her! Everything she shares is always so fabulous and inspiring. We were thrilled that she chose to stay at one of our stunning Vacation Home Rentals – and that she brought a friend with her!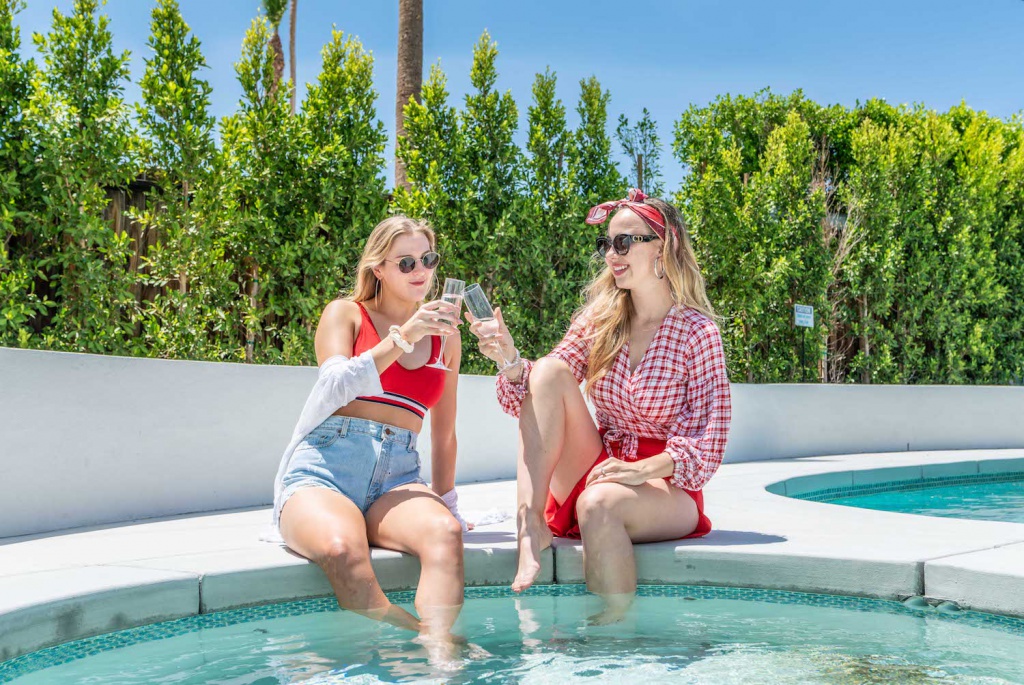 We all know that part of what makes staying at a Palm Springs Vacation Rental so magical is spending time with some of your favorite people. Milly invited her gal pal, artist and songwriter Emily Perry, and they had such a great time. Aren't they the cutest?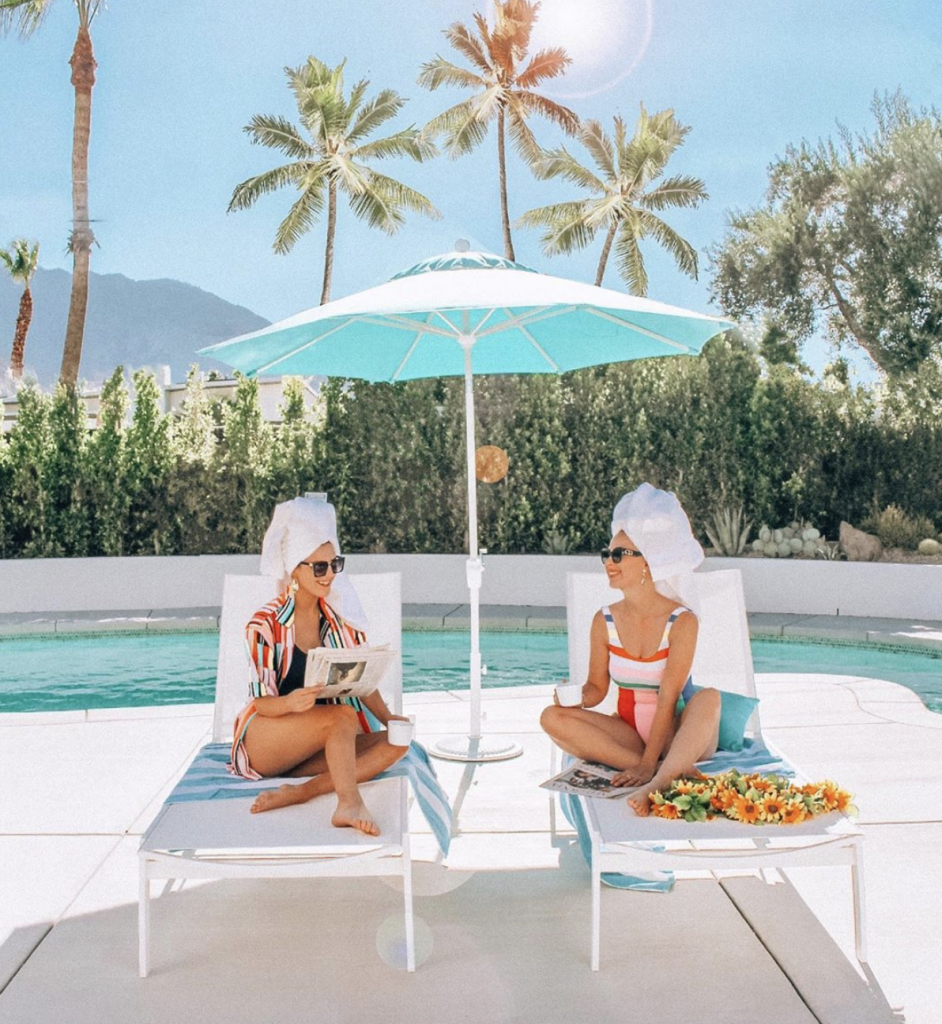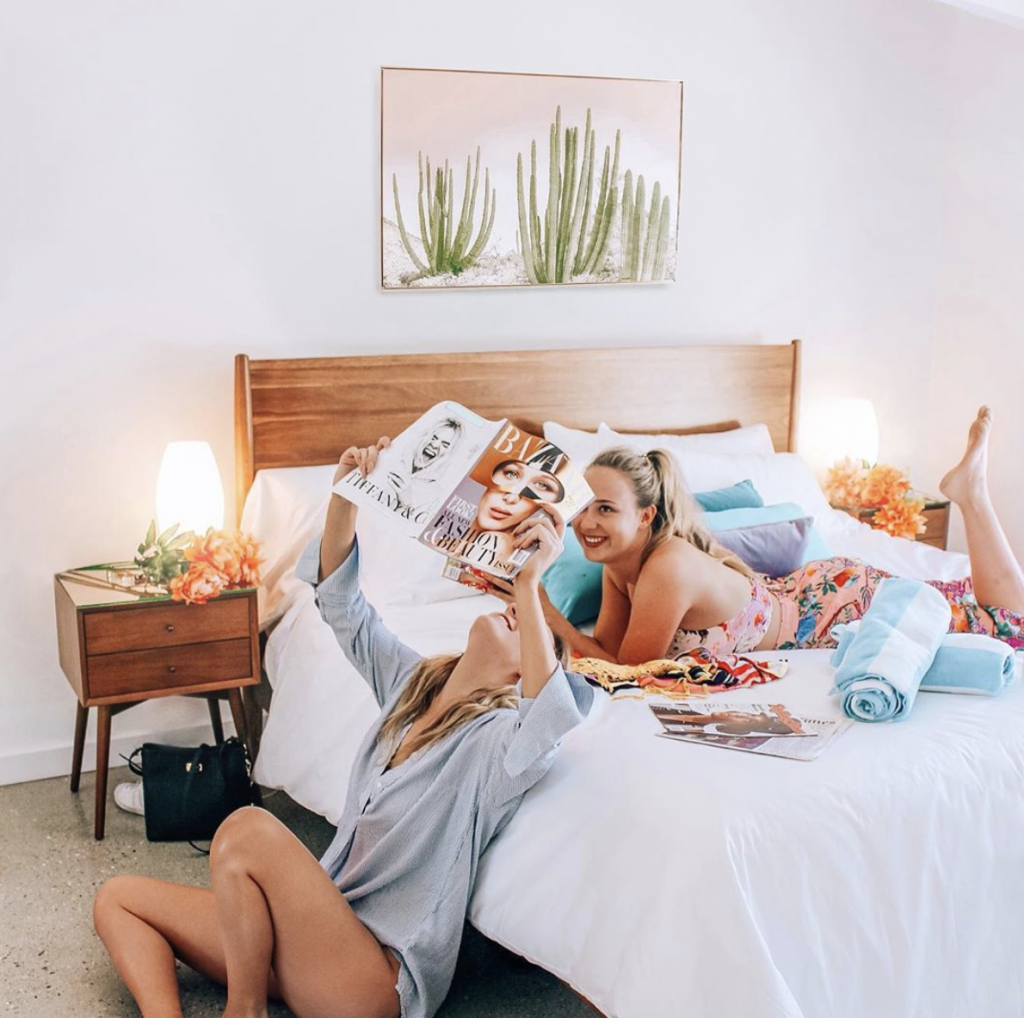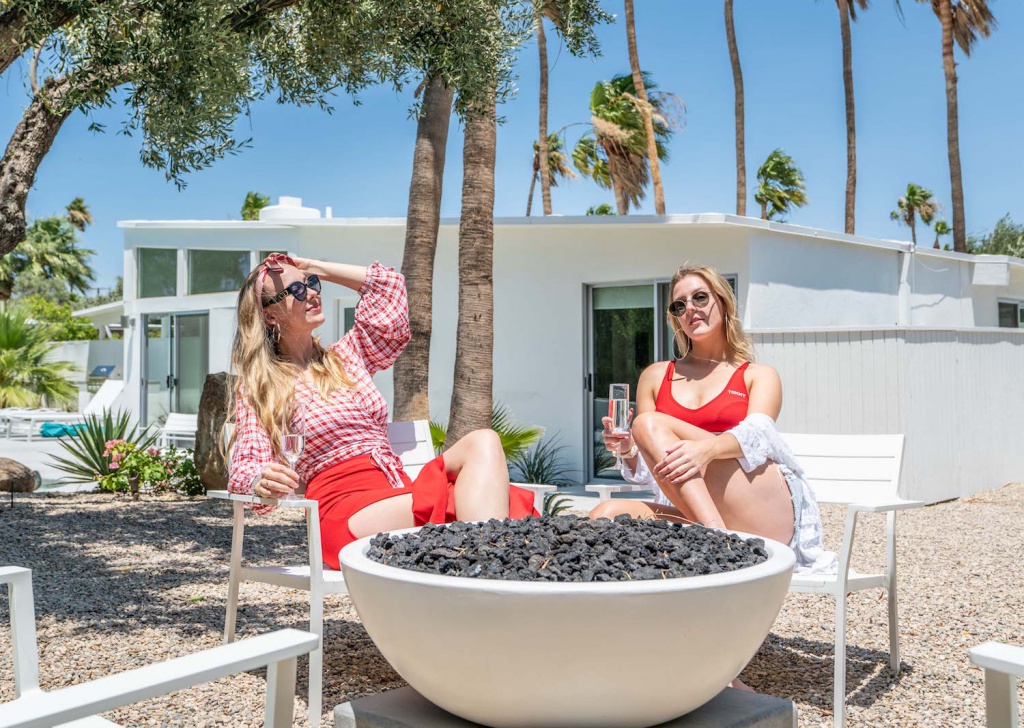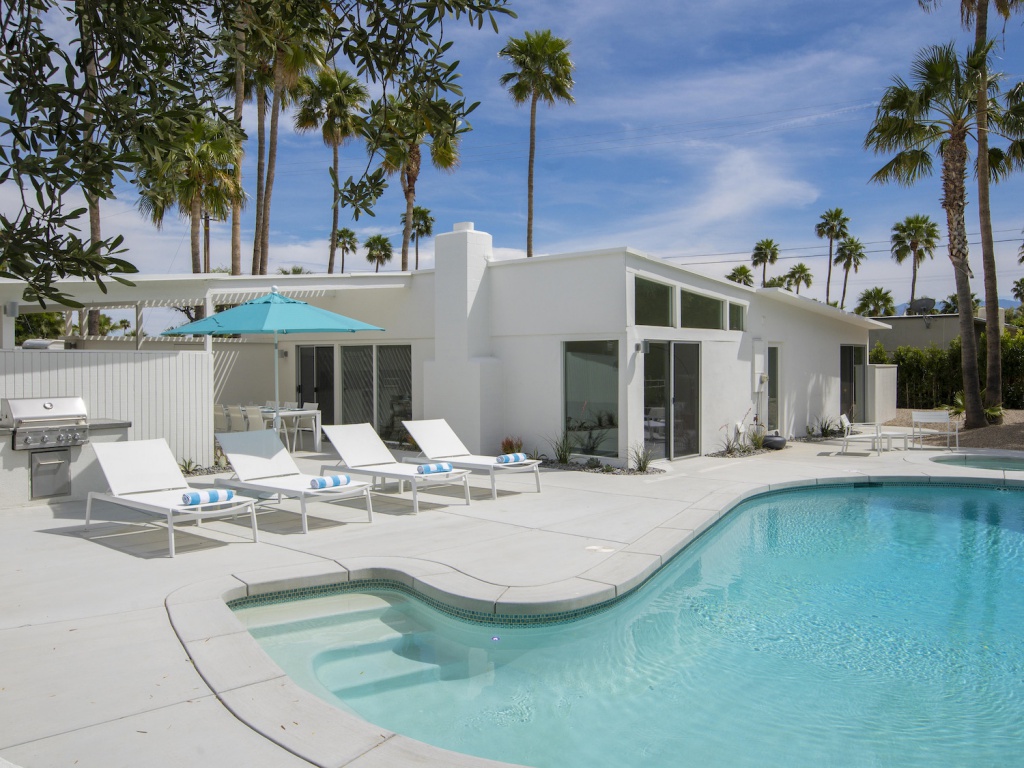 3 Bedrooms | 2 Baths | Sleeps 6
Just added to the Acme Portfolio of Luxury Palm Springs Vacation Rentals – Desert Eden – is a swank and sophisticated dream home in the historic Racquet Club Estates Neighborhood. Designed by starchitect William Krisel in 1961 – this completely renovated designer home captures the magical vibe of nostalgic Palm Springs while being very next century at the same time. The spectacular country club yard features a heated in ground pool and spa, a fire pit lounge and a covered outdoor dining pavilion. There are breathtaking views of mountains and palm trees.
See More Pictures & Booking Details
ABOUT MILLY ROSE BANNISTER: An Australian-born, USA-residing lifestyle journalist, creative director, mentor, self-made girl-boss, and founder of GRLKND, a movement to support and inspire young women. Follow her on Instagram.
ABOUT THE WRITER: Modern Mary is a traveling gadabout who adores everything Palm Springs – from the architecture and design to the art, fashion and lifestyle. A social butterfly in the most modern sense – Mary enjoys swanky cocktail parties, gallery openings, music festivals, shopping and anything pink or yellow. She is a frequent contributor to the Acme Blog – keeping our readers up to speed on who is staying at our fab fab vacation rental homes and what's going on in Greater Palm Springs and the surrounding desert cities of the Coachella Valley. Modern Mary loves big floppy hats, Jackie O sunglasses and prefers sensible shoes over back-breaking high heels.
ABOUT ACME HOUSE COMPANY: Acme manages Luxury Vacation Rental Homes & Condos in Greater Palm Springs and the surrounding desert cities, catering to those looking to travel to the world-renowned destination for the season, week-long stays and extended weekends. Fabulous pool homes for when you and your peeps want some together time. Visit Acme's Website to explore more Palm Springs Vacation Rental Homes.
Read the Condé Nast Traveler article that included Acme House Company on their list of Top 10 Vacation Rental Managers to Trust Worldwide. Palm Springs Life Magazine's Reader Survey named Acme House Company the Best of the Best in Vacation Home Rentals. We manage our Palm Springs Vacation Home Rentals like 5-Star Resorts. Just like home but way better.