Welcome to "In Their Words", a blog series where we learn about the Acme experience from the guest perspective.
We all know that Acme vacation homes provide the perfect setting for our guests to gather with friends, relax, and (of course) enjoy some lovely cocktails, but there are as many ways to enjoy a Five-star Acme guest experience as there are Acme guests. Our guests are such a colorful, fun, and talented group – we just love to hear their take on what makes the Acme experience so special.
Meet Haviland Stillwell – actress, singer, director, voiceover artist, and one of our favorite Acme guests. You may recognize Haviland from her roles in Oscar Best Picture nominee "Selma", "CSI: NY","Single Ladies", or her many other Broadway, television, and film credits.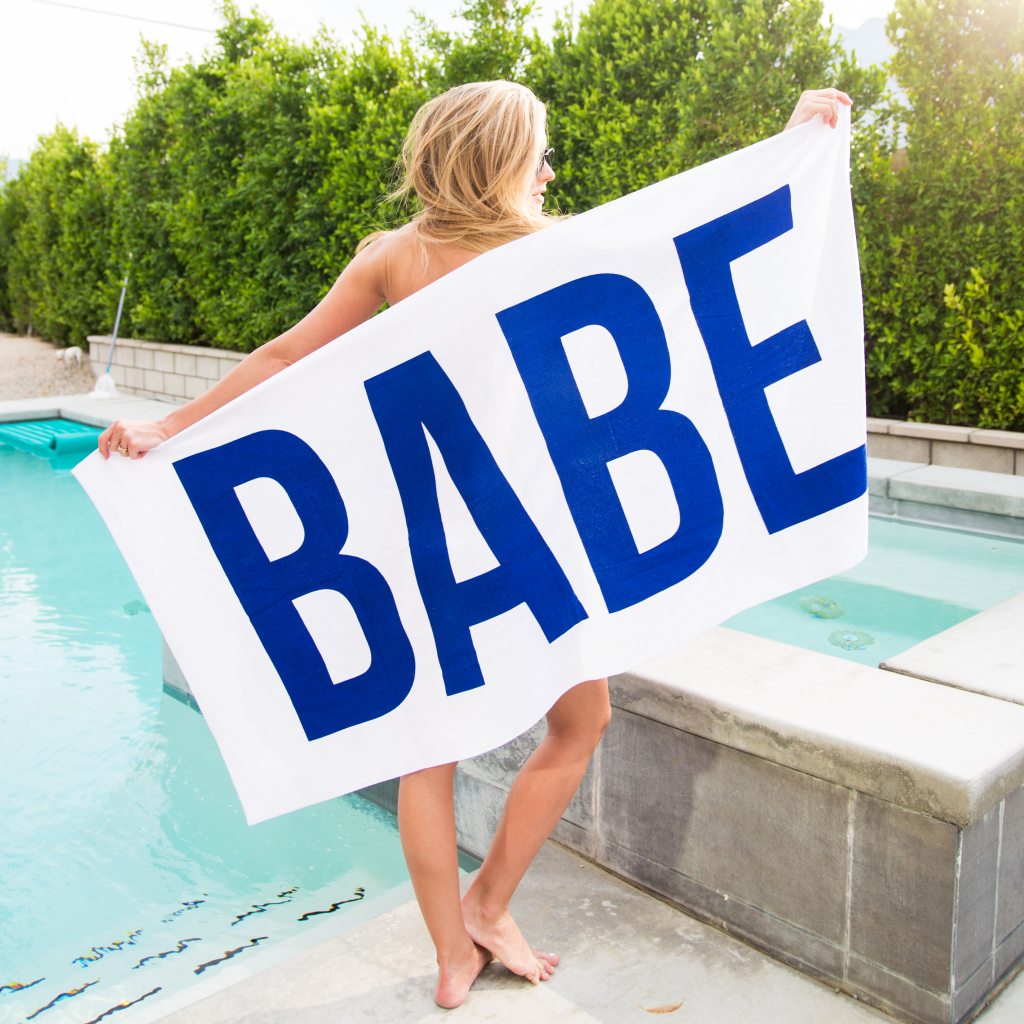 We see Haviland as a kindred spirit who totally gets the Acme vibe and whose songbird voice is almost as beautiful as her soul. Haviland has stayed with us at a number of properties including Dive-In and Sun Haven Escape and to hear her tell it, it sounds like she might be back again soon.
So… what brings you to Palm Springs?
I was in town for the Dinah Shore weekend, staying at the Sun Haven Escape. I often travel to Palm Springs for work events, usually when I am asked to come perform there. I LOVE the audiences in Palm Springs – they are the best people to perform for! They are always so kind and enthusiastic.
What did you love about the Sun Haven Escape?
It's so clean and bright! Such a beautiful home with nice high ceilings and the master bedroom is so chic and comfy.
Click here for more pictures and booking details about the Sun Haven Escape.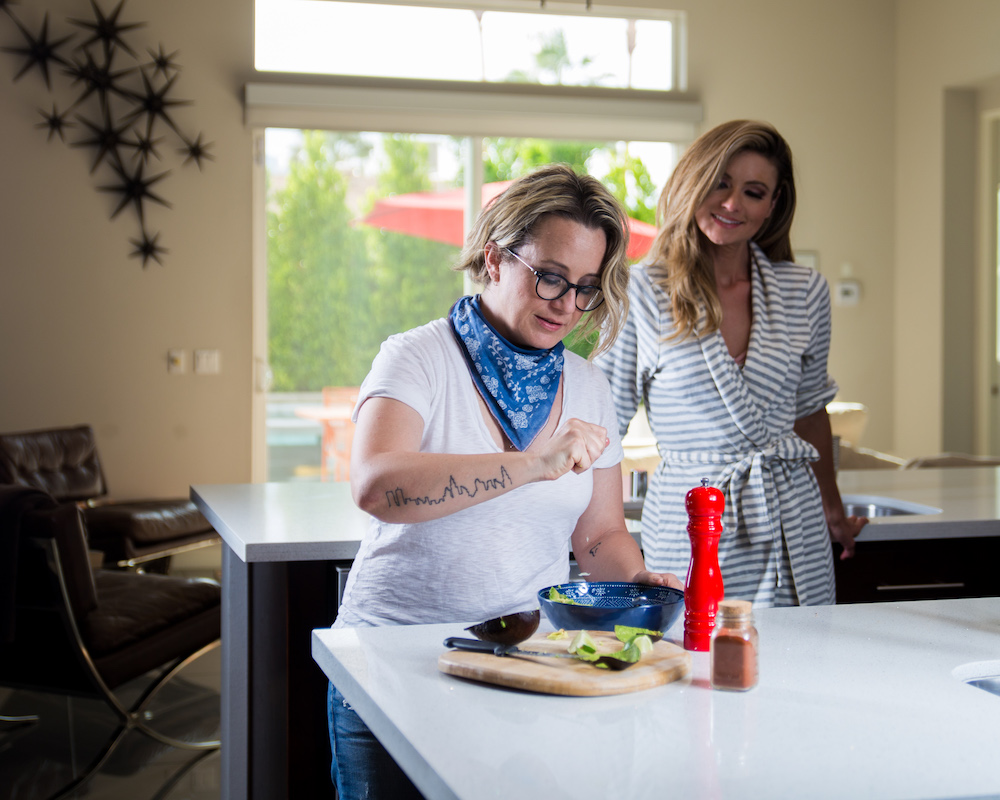 Any other memorable Acme homes you may have stayed in during past visits?
I love staying at all the Acme properties I've been in – they are wonderful! Sun Haven Escape, Dive-In and The High Road were all great!
How did your stay at an Acme home help you work or play during your stay?
Sun Haven Escape was so nice and comfortable – it was a great place to recharge between very busy appearances throughout the weekend. And the Acme folks were just so kind and made everything about check-in and check-out easy and stress-free.
Any food or beverage experiences in Palm Springs that you can't stop thinking about?
We go to Bongo Johnny's all the time! I need to come back soon to experience some new spots.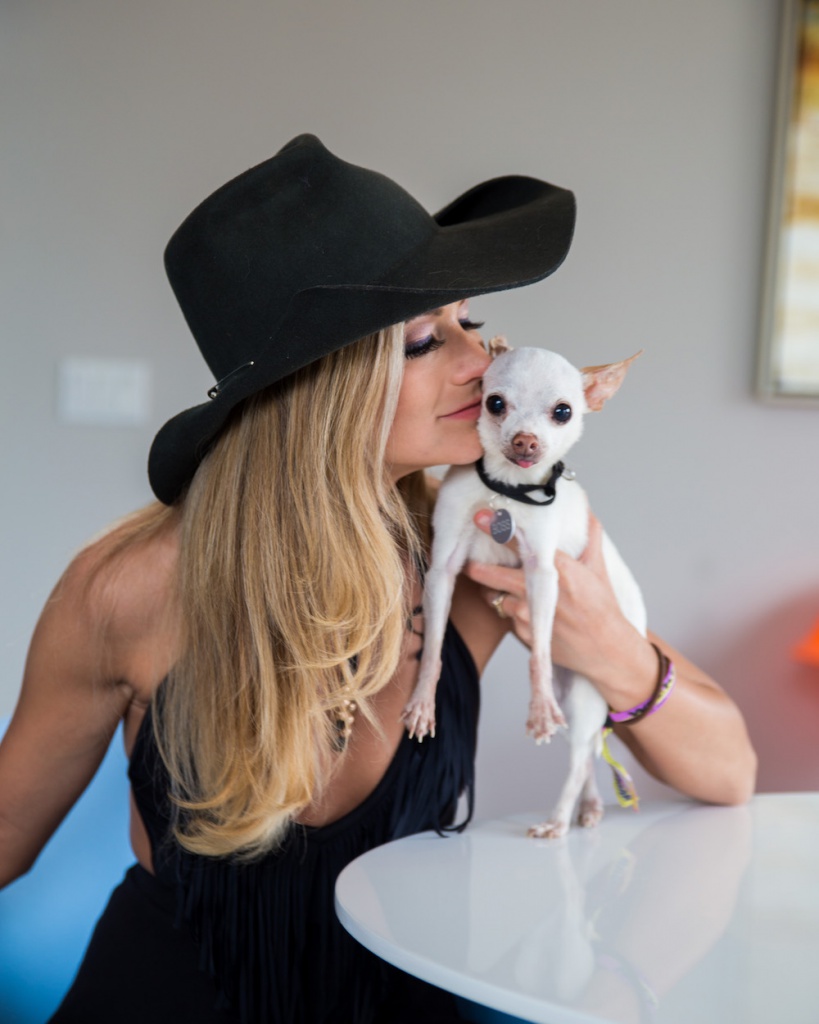 Everyone has their own magical Palm Springs moment – can you tell us about one of yours?
Palm Springs sunsets are so perfect. Sitting in the hot tub, watching the sunset, absorbing that calm and healing desert air with people you love being around – PERFECTION!
What would you love to do on your next visit that you didn't get a chance to do this time around?
I would love to do the Palm Springs Aerial Tramway where you get to see the view from above Palm Springs. That would be amazing. I'd also really love to shoot a movie in Palm Springs – what a dream come true that would be!
If a movie was made about this trip, what would it be called?
"Relaxation Station"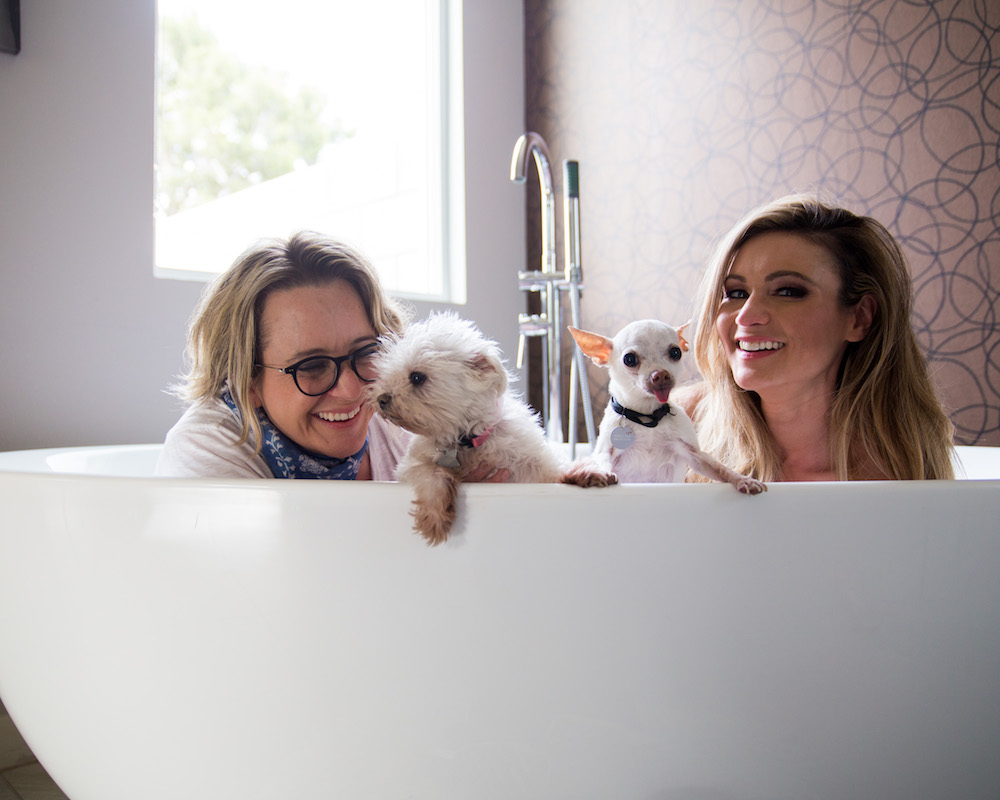 To keep an eye on the fabulous new projects Haviland has in the works, connect with her at:
www.HavilandStillwell.com
www.instagram.com/haviland
www.twitter.com/misshaviland
www.facebook.com/havilandstillwell
ABOUT THE WRITER: Modern Mary is a traveling gadabout who adores everything Palm Springs – from the architecture and design to the art, fashion and lifestyle. A social butterfly in the most modern sense – Mary enjoys swanky cocktail parties, gallery openings, music festivals, shopping and anything pink or yellow. She is a frequent contributor to the Acme Blog – keeping our readers up to speed on who is staying at our fab fab vacation rental homes and what's going on in Greater Palm Springs and the surrounding desert cities of the Coachella Valley. Modern Mary loves big floppy hats, Jackie O sunglasses and prefers sensible shoes over back-breaking high heels.
ABOUT ACME HOUSE COMPANY: Acme manages Luxury Vacation Rental Homes & Condos in Greater Palm Springs and the surrounding desert cities, catering to those looking to travel to the world-renowned destination for the season, week-long stays and extended weekends. Fabulous pool homes for when you and your peeps want some together time. Visit Acme's Website to explore more Palm Springs Vacation Rental Homes.
Read the Condé Nast Traveler article that included Acme House Company on their list of Top 10 Vacation Rental Managers to Trust Worldwide. Palm Springs Life Magazine's Reader Survey named Acme House Company the Best of the Best in Vacation Home Rentals. We manage our Palm Springs Vacation Home Rentals like 5-Star Resorts. Just like home but way better.