PALM SPRINGS, CA – "We need to do a lot more trips." For the Bryman family from Los Angeles, this realization happened at the top of the boulders in Joshua Tree during their trip to Palm Springs, CA. Family Travel
FAMILY VACATION – "Planning anything for children is a delicate balance between what you want them to see and what you want them to show you. At home, you see them playing the same games over and over again, drawing the same pictures. You see where they get stuck in their creativity, their visions, their imagination." One of the most powerful parts of a family vacation is seeing the kids – and the parents – reinvigorated. Family Travel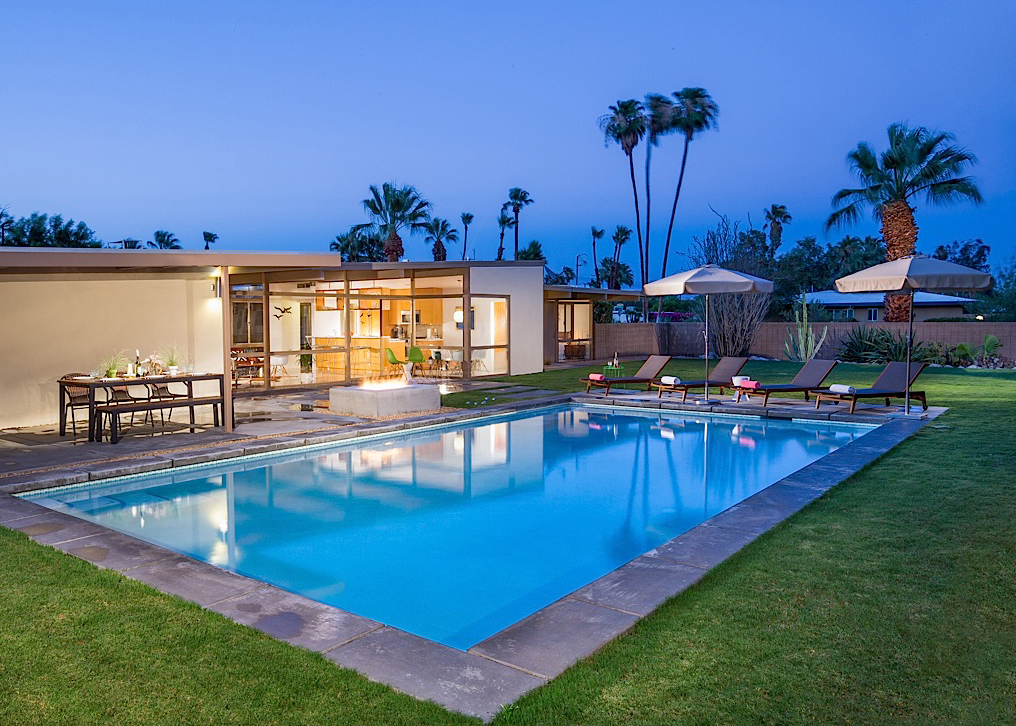 THE PERFECT PLACE TO STAY: The Wexler Fishbowl at Sunmor Estates – Updated mid-century home in Palm Springs.  3 Bedroom. 2 Bath. Sleeps 6. Large private yard with mountain views, heated pool, firepit, covered outdoor dining. Available for rent through Acme House Company by the week, month or season. @the.fishbowl  Family Travel
MID MOD IMMERSION – Part of the trip is about relaxing and unwinding – at home – in a very cool Midcentury Vacation Home Rental. "We're all together, not really doing anything. Just being a family. Honestly, I think there's something weirdly magical about this place."   Family Travel
POOL TIME IS FAMILY TIME – "Getting ready for any trip, no matter what, is stressful. But then you get here, and you're in a home, all together and not in separate rooms, and you realize it was all worthwhile."
THINGS TO DO  – FAMILY TRAVEL: When the "showing them" and the "showing you" worlds collide, beautiful things can happen. In addition to spending lots of time at their vacation rental, hanging around the pool and just being a family  – the Brymans also put together a great list of family friendly outings throughout the desert.
This is an excerpt from Sophie De Kepper's post as it appeared on AirBnB/Palm Springs. To read the full post about Jill Bryman's family trip to Palm Springs where they stayed at The Wexler Fishbowl click here.
Jill Bryman's Family Guide to Palm Springs
We have two extremely curious, high-energy daughters—Piper and Riley—with huge imaginations, and I find their interpretations of places and things on vacation are almost always a lot more exciting and a lot more fun than we could have hoped for. With that said, here's a list (in no particular order) of our top five favorite places to see, feel, eat, and enjoy when we're in Palm Springs.Family Travel
Hiking, bouldering, and rock climbing in Joshua Tree National Park
Check out Joshua Tree National Park
The Joshua Tree Outdoor Museum: Noah Purifoy Foundation
Check out Joshua Tree Outdoor Museum
The Living Desert Zoo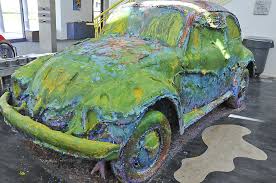 The Children's Discovery Museum of the Desert
Check out The Childrens Discovery Museum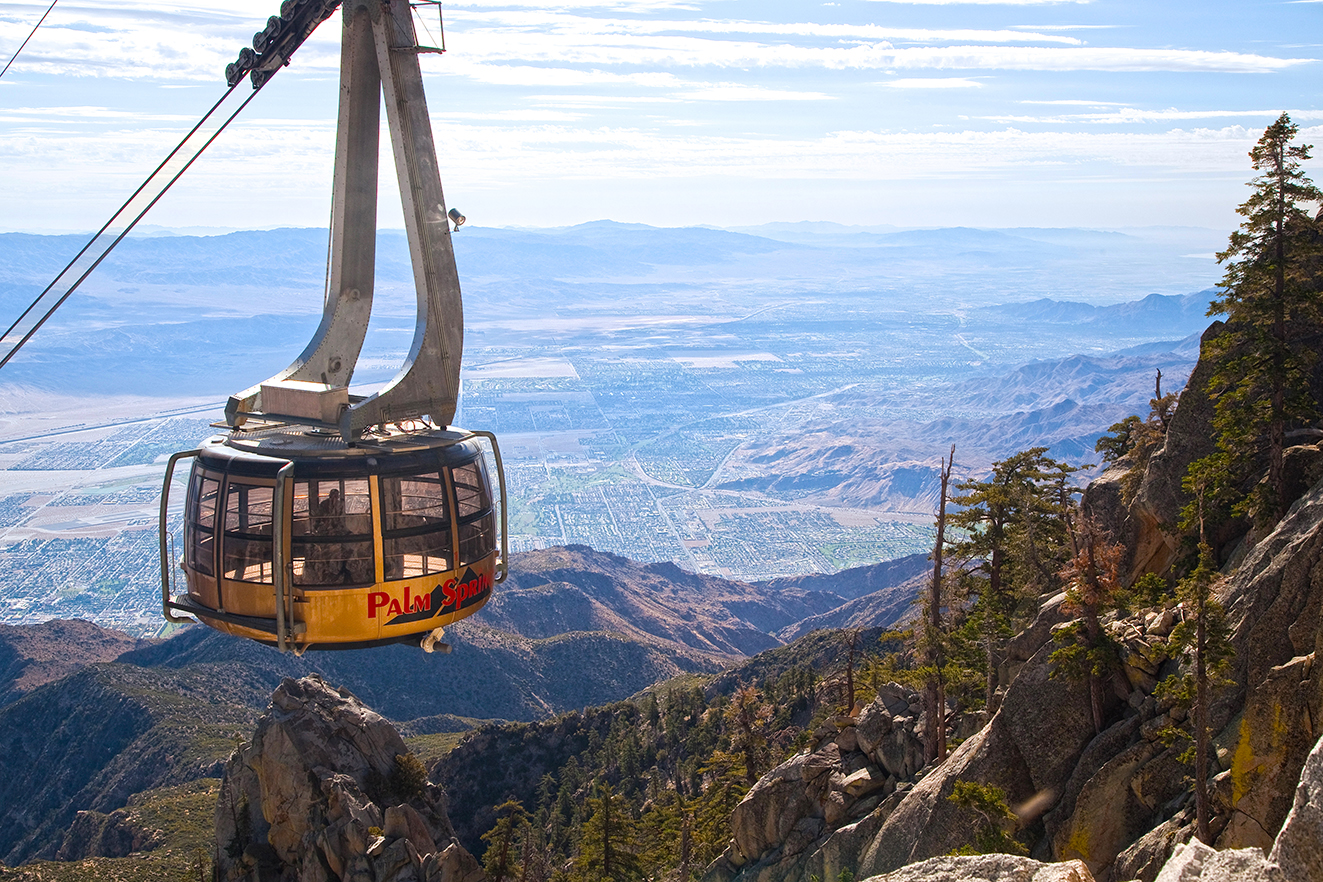 Palm Springs Aerial Tramway
Check out The Palm Springs Aerial Tramway
Family Travel / Where To Eat:
Cheeky's: Every family stops at Cheeky's on their way to or from Palm Springs. Local and organic with seasonally changing menus that mother's love and gooey sticky waffles that the kids go wild over. And: cocktails!
Johnny Costa's Ristorante: Family owned and popular amongst the locals, this place has great pasta and pizza. Every family needs a good place to go for pizza while on vacation, and this place has gluten-free options!
Smoke Tree BBQ: Because yum, and it's child friendly.
Shields Date Garden: This is a fun activity coupled with a good breakfast or lunch. The garden/museum is an interesting insight into all things date-related, and the cafe has lots of date- (as opposed to cane sugar) sweetened treats.
ABOUT ACME HOUSE COMPANY:  Acme manages Luxury Vacation Rental Homes & Condos in Greater Palm Springs and the surrounding desert cities, catering to those looking to travel to the world-renowned destination for the season, week-long stays and extended weekends. Fabulous pool homes for when you and your peeps want some together time. Visit Acme's Website to explore more Palm Springs Vacation Rental Homes.
Read the Condé Nast Traveler article that included Acme House Company on their list of Top 10 Vacation Rental Managers to Trust Worldwide.  Palm Springs Life Magazine's Reader Survey named Acme House Company the Best of the Best in Vacation Home Rentals. We manage our Palm Springs Vacation Home Rentals like 5-Star Resorts. Just like home but way better.