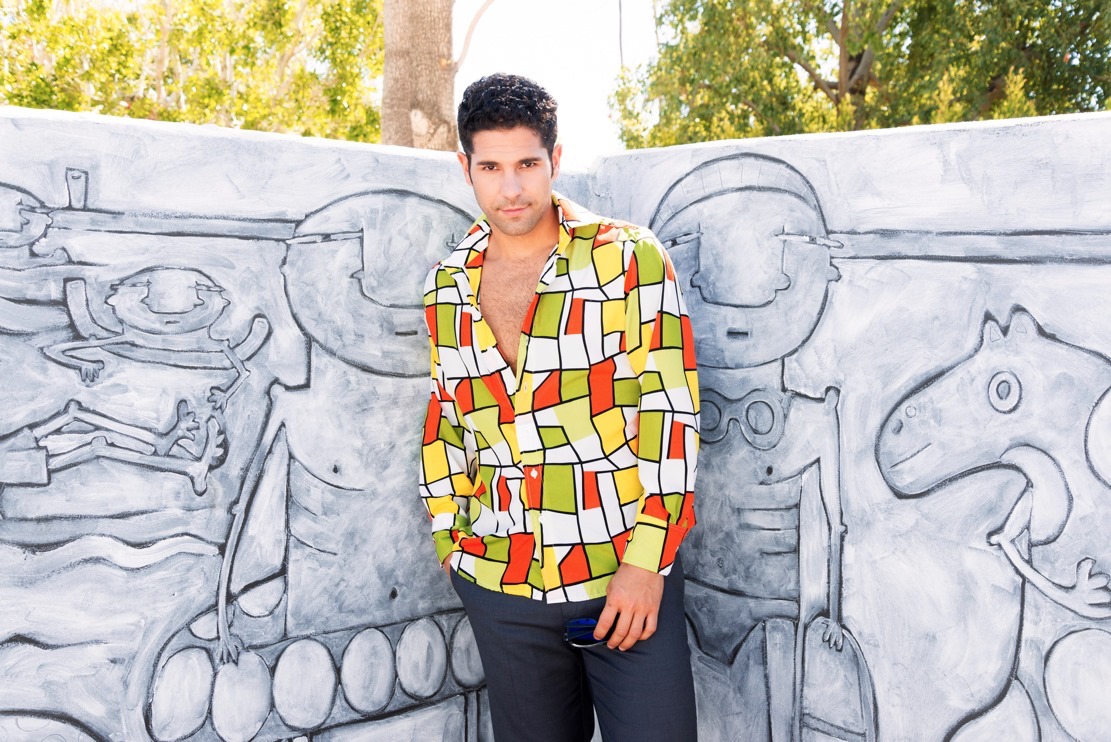 Photo courtesy of Seaplane Location: West Elm Pool House 2018
Ever wonder where Palm Springs locals get their stylish bright colored shirts in snazzy patterns? Seaplane!
Seaplane's shirts are vibrant, fashionable, and rare works of art that will have you looking head-turning good in true Palm Springs style.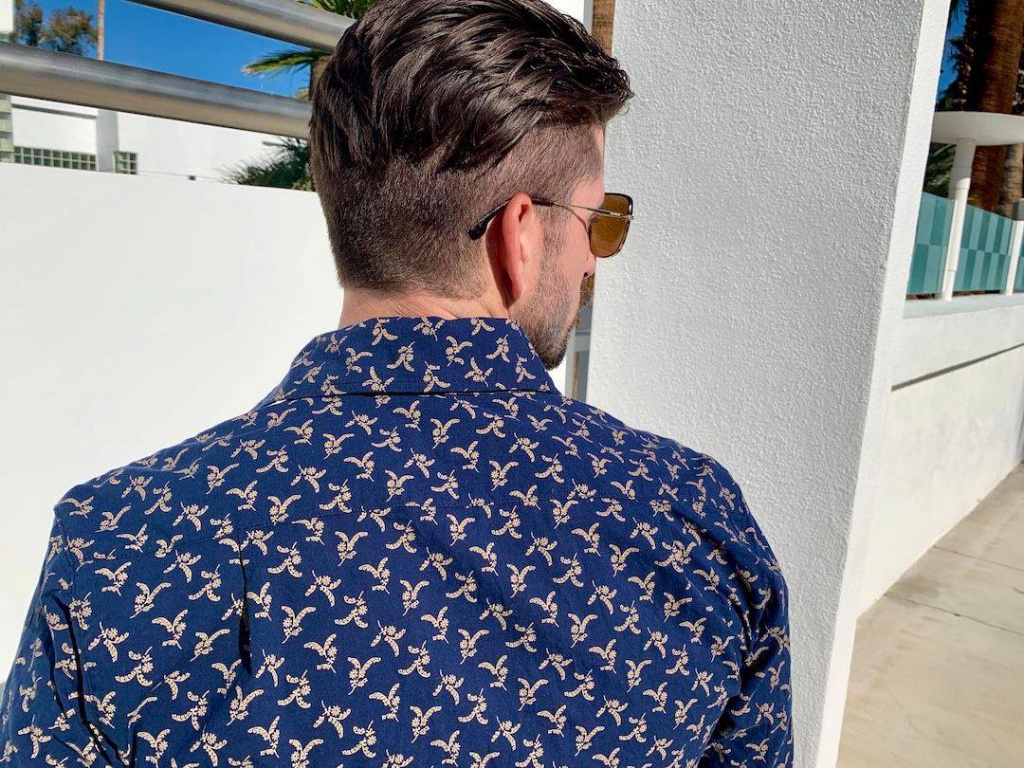 The best part? Their collectible cotton shirts are made in tiny batches in the USA, and they all carry its name and limited production number.

In addition to short and long sleeve shirts, they also carry shorts, bowties, and cashmere sweaters. Stop by and discover how to dress in true Palm Springs style!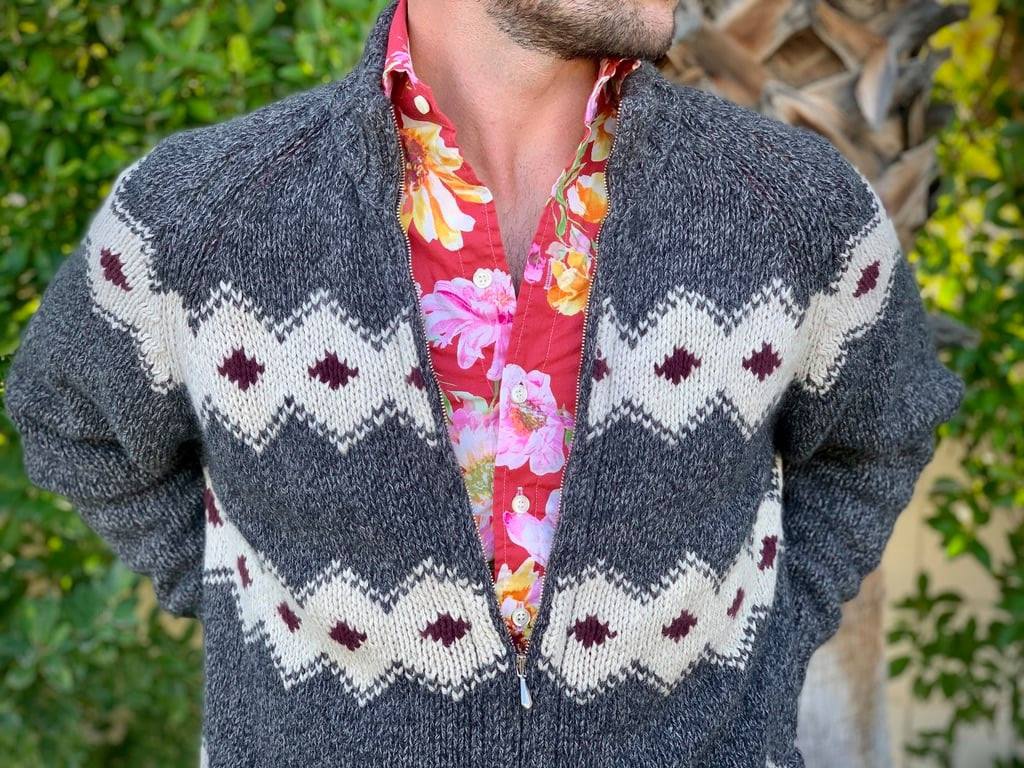 The creative genius behind the Seaplane Brand is Schuyler Brown – a charismatic entrepreneur who is all about bringing good design to people who appreciate his bold and colorful aesthetic.
Seaplane's journey began just over a decade ago in Schuylers hometown of Philadelphia – where he started creating his line in his mother's attic. Then he took the show on the road – building his customer base with pop up selling tents at Pride Events, artisan fairs and rock festivals.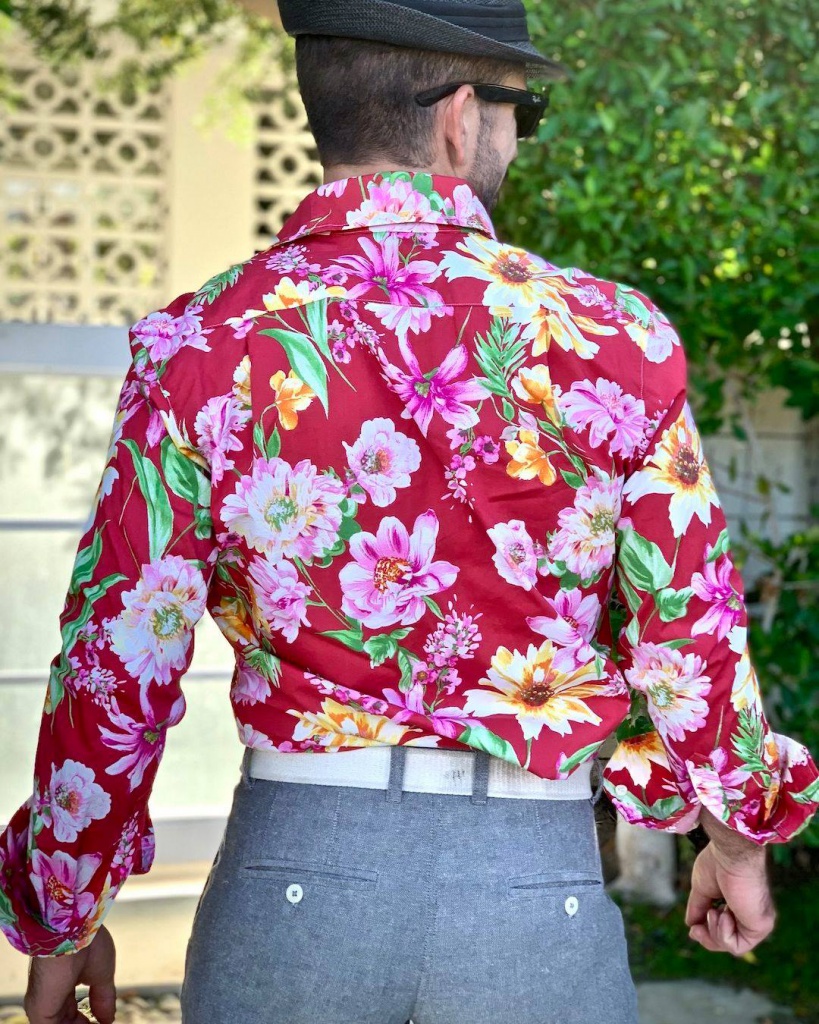 He curates his line by scouring the goods offered by fabric brokers in LA and other cities – buying up these last bits of materials that he thinks are fun and on brand for Seaplane. Schuyler then produces a limited series of garments from the finite yardage he harvests.
The result is a line of limited edition shirts that are bold, bright and colorful. To date Seaplane has produced more than 1,000 different prints in limited batches.
When Schuyler discovered Modernism Week here in Palm Springs – the business found a new direction. After twists and turns that took him through places like South Carolina, San Francisco and Paris, he did a Pop Up in a bedroom at one of the houses that was on tour for Modernism Week. There was a bit of a frenzy with Modernists vying to scoop up the limited inventory. One thing was clear. Palm Springs and Seaplane were a perfect match.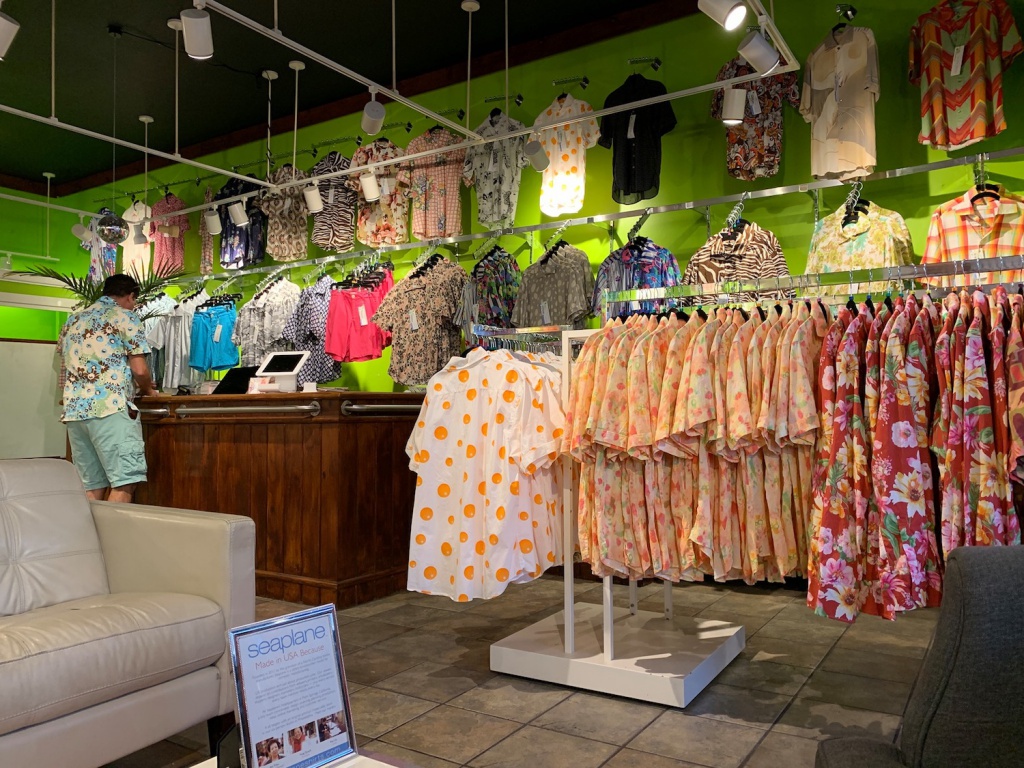 Schuyler opened up a brick and mortar boutique shop here in Palm Springs that totally captures the Seaplane vibe. Everyday is like a high energy show that is so very Palm Springs. Floor to ceiling racks of product are easy to shop – highlighting the unique patterns that range in size from XS to 3X. The handsome, friendly and knowledgeable attendants seem more like party hosts than salespeople – greeting first timers and return guests with a warmth and familiarity that makes everyone want to linger just a little while longer. The energy is palpable and the optimism is contagious.
Schuyler – the creative genius behind Seaplane – took some time from his busy schedule to talk to us about what inspires him and what's next for Seaplane. Read what he had to share below!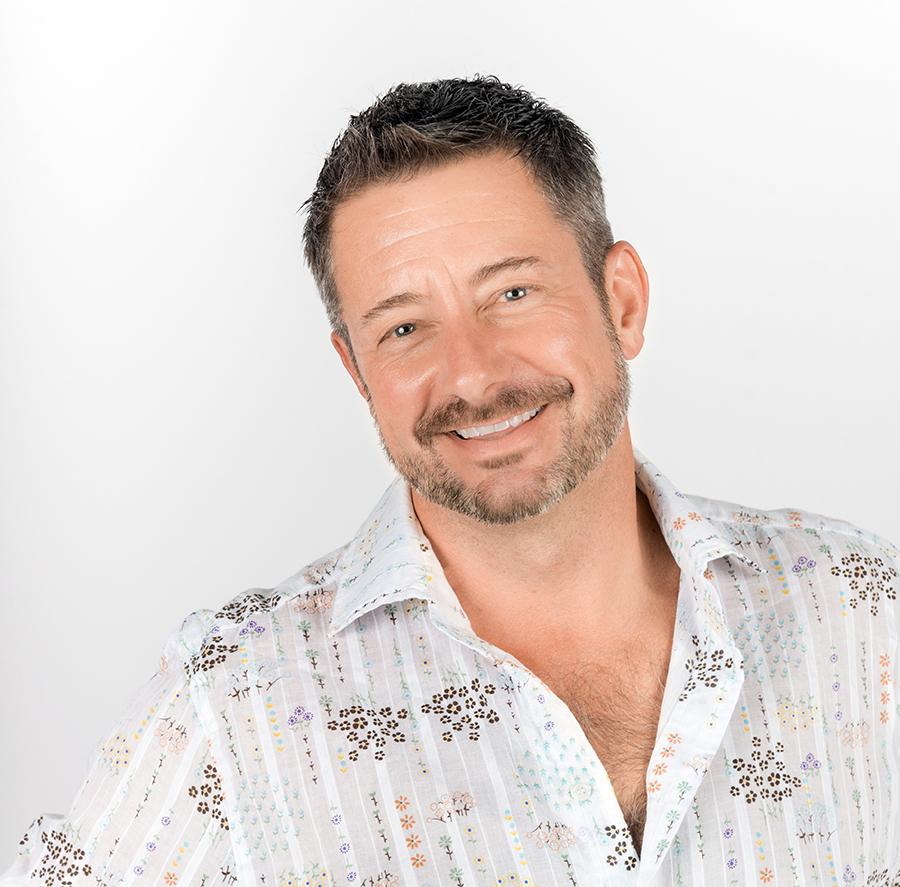 What inspires you in your design?

Seaplane is at its best when its wearer shines. I love those moments in the store when a client emerges from the dressing room in a piece that radiates a beauty that is particular to him. It's unanimous — everyone in the store turns and nods. Whatever your creed, almost whatever your body, Seaplane has a shirt that will celebrate what's unique in you.

What's most inspiring is the inclusiveness that people feel in my work. Nowadays we're increasingly afraid to speak to people for fear of belief systems so divergent from our own.  Seaplane offers an excuse to chat with your neighbor. The joy of color and print brings new friends together.

What is it about your shirts that resonate so well with the Palm Springs vibe?
We start with a timeless, tough, well designed shirt that is resolutely simple.
Then we make limited numbers of the best shirts at the party (most now carry their individual serial number in a digitally printed tag).

We deliver our original pieces at a value price because we're the producer. US production is affordable if you eliminate retailers in the middle.

So why did we open our first store in Palm Springs?  A Mecca for design aficionados, the Desert appreciates color, rhythm, a reductive design, the notion of beauty in simple materials. Because at heart this is the democratic idea of Modernism: good design generates value faster than cost.
Where does your look come from?

Much of my family dresses unnecessarily conservatively, in my view, and growing up I always loved to break the rules. So Seaplane layers irreverent, impactful prints under your timeless basics, with a sense of humor that permits conversations between total strangers.

"Sir! Sir! Where did you get your shirt?" cried one expensively dressed lady chasing a client down Madison Avenue recently.  'Seaplaneshirts.com,' replied our man. "It's the goddamned best thing I've ever seen," she said, grasping his arms with both hands.

What does 2020 look like for Seaplane? What's next?

We are close to a deal for a sweet space in the West End of Provincetown — with extended terms.
We're working hard now to get our PS and Key West stores connected around town. We'll be investigating a number of possible new locations including the peninsula south of San Francisco.
Hey, you give us the money and we'll do a popup in a heartbeat.

Thank you Schuyler Brown for creating a fabulous brand that resonates so well with our Palm Springs. You and yours are so on point!
Address:
1009 N Palm Canyon Dr
Palm Springs, CA 92262
ABOUT THE WRITER: Modern Mary is a traveling gadabout who adores everything Palm Springs – from the architecture and design to the art, fashion and lifestyle. A social butterfly in the most modern sense – Mary enjoys swanky cocktail parties, gallery openings, music festivals, shopping and anything pink or yellow. She is a frequent contributor to the Acme Blog – keeping our readers up to speed on who is staying at our fab fab vacation rental homes and what's going on in Greater Palm Springs and the surrounding desert cities of the Coachella Valley. Modern Mary loves big floppy hats, Jackie O sunglasses and prefers sensible shoes over back-breaking high heels.
ABOUT ACME HOUSE COMPANY: Acme manages Luxury Vacation Rental Homes & Condos in Greater Palm Springs and the surrounding desert cities, catering to those looking to travel to the world-renowned destination for the season, week-long stays and extended weekends. Fabulous pool homes for when you and your peeps want some together time. Visit Acme's Website to explore more Palm Springs Vacation Rental Homes.
Read the Condé Nast Traveler article that included Acme House Company on their list of Top 10 Vacation Rental Managers to Trust Worldwide. Palm Springs Life Magazine's Reader Survey named Acme House Company the Best of the Best in Vacation Home Rentals. We manage our Palm Springs Vacation Home Rentals like 5-Star Resorts. Just like home but way better.