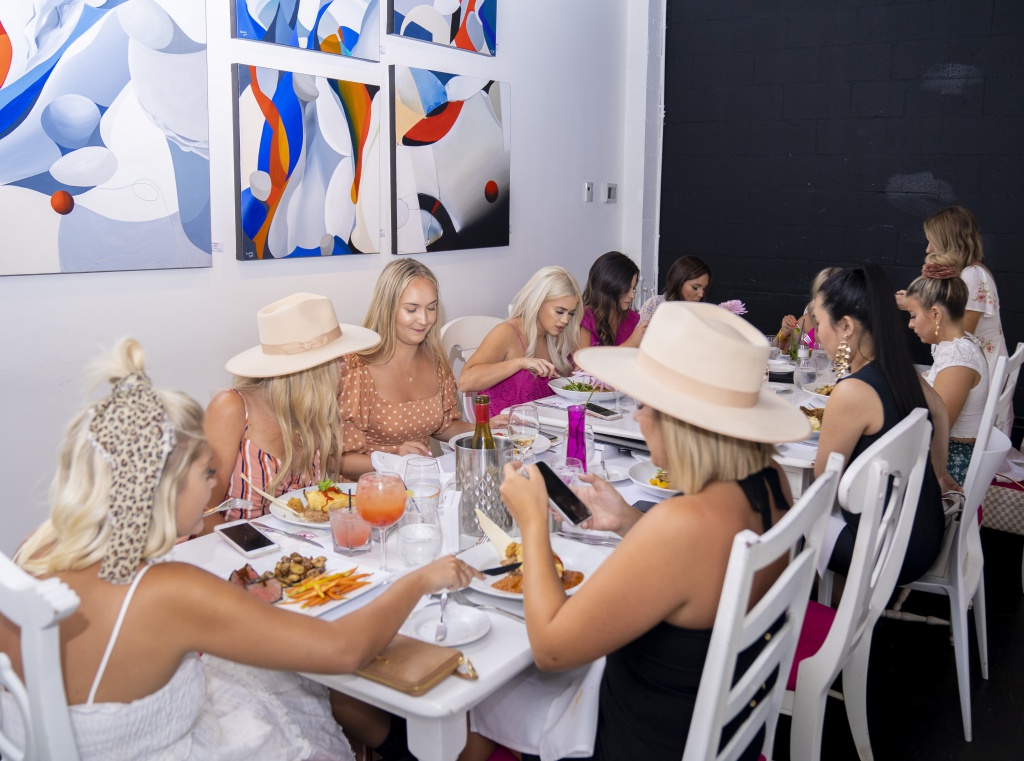 Influencers Kennedy Frazer, Jordan Turner, Bailey Marshall, Kelsey Breisinger, Jessica Teague, Karli Willis, Kelsie Bynum,
Lauren Meyer, Emerson, Kim Mura, and Hannah Joy Onorato dining at Eight4Nine.

One of the things that makes Palm Springs such a fabulous getaway destination is all of its delicious and trendy restaurants. Beauty and Lifestyle blogger, Kennedy Frazer traveled to Palm Springs with some of her gal pals during the Acme Summer of Love and tried some of the best of Palm Springs dining. Joining her were influencers Jordan Turner, Bailey Marshall, Kelsey Breisinger, Jessica Teague, Karli Willis, Kelsie Bynum, Lauren Meyer, Emerson, Kim Mura, and Hannah Joy Onorato.

To help you enjoy a dining experience as fab as theirs, we've put together a list of some of our favorite restaurants in Greater Palm Springs. Be sure to add them to your list!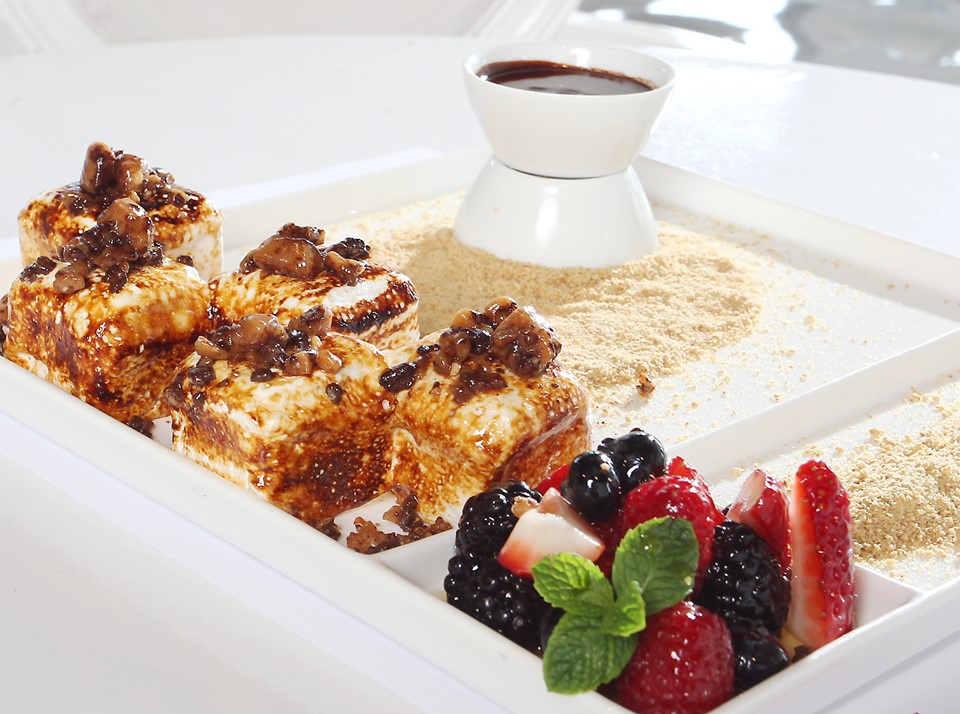 Eight4Nine
Known for its bright and happy pink on white interior design, super cool photography installation, and wide variety of dining space options that include the huge outdoor garden, the see-and-be-scene open gallery, and the more intimate side dining rooms. Fun vibe. Delicious food. Fabulous cocktails. We highly recommend the Brandini Toffee S'mores Fondue with House-made Marshmallow – it's delicious!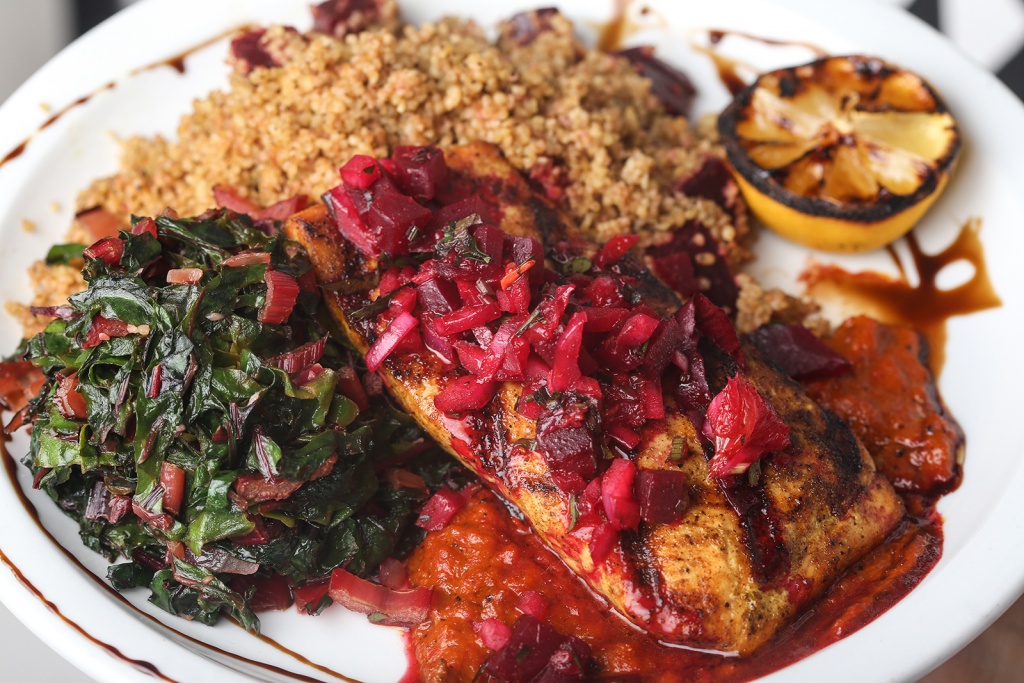 Evzin – Palm Desert

We love Evzin Mediterranean Cuisine! We call it Modern Greek with a fresh and current spin on Middle Eastern, Spanish, and Moroccan fare. Chef John Tsoutis is a friend of Acme's and all of his creations are so delicious! High points for ambience, flavor and service!

There's also an Evzin in Palm Springs – both locations are fabulous!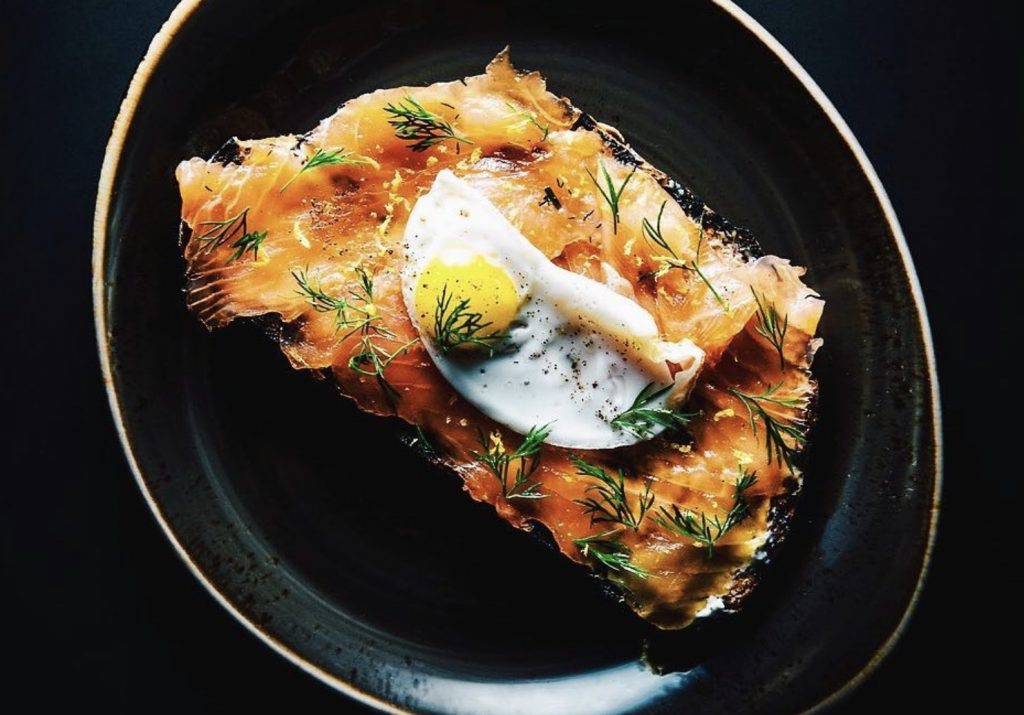 Workshop Kitchen + Bar
This trendy restaurant has a 27-foot-tall cathedral ceiling and 17-foot-tall, sleek concrete booths, and a Brutalist-like architecture, but don't let that throw you off. The place serves a market-driven menu that's made up of seasonal ingredients and local farms. Enjoy starters such as house-cured gravlax tartine and salt spring mussels, and entrees such as farro risotto or a mesquite-grilled pork chop.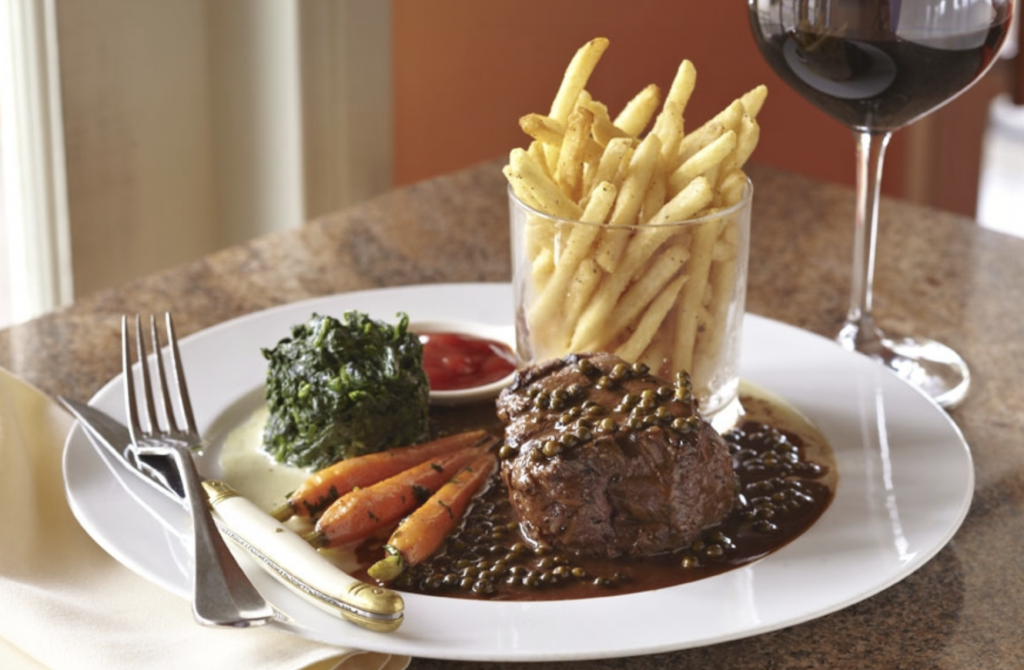 Johannes
An amazing Austrian restaurant with a consistently fabulous dining experience. Upscale yet casual European cuisine – and a fantastic wine list. The menu includes his ever-popular Wiener Schnitzel and many other creative dishes that reflect Chef Johannes Bacher's Austrian roots. It's no wonder he has received hundreds of awards from local, national and international media including Bon Appètit, Restaurant Writers Association, Wine Spectator, Elle Magazine, The New York Times, Zagat, Open Table and Palm Springs Life.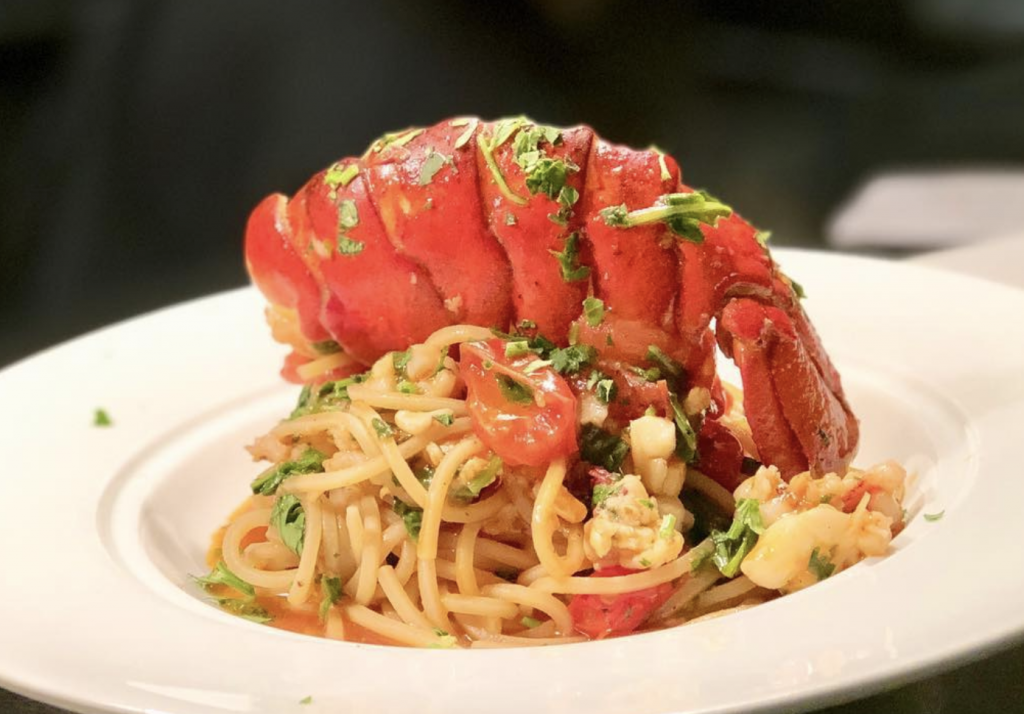 Il Corso
We love Il Corso! It's authentic Italian fare in a high-end setting, and everything is delicious. The menu features classic Italian dishes including homemade pastas, wood oven pizza, and delicious seafood. Chef Mario Marfia was born in Sicily, Italy and honed his craft working as a chef in the Mediterranean. His menu reflects those cultural influences. And don't forget to save room for all your favorite Italian dessert!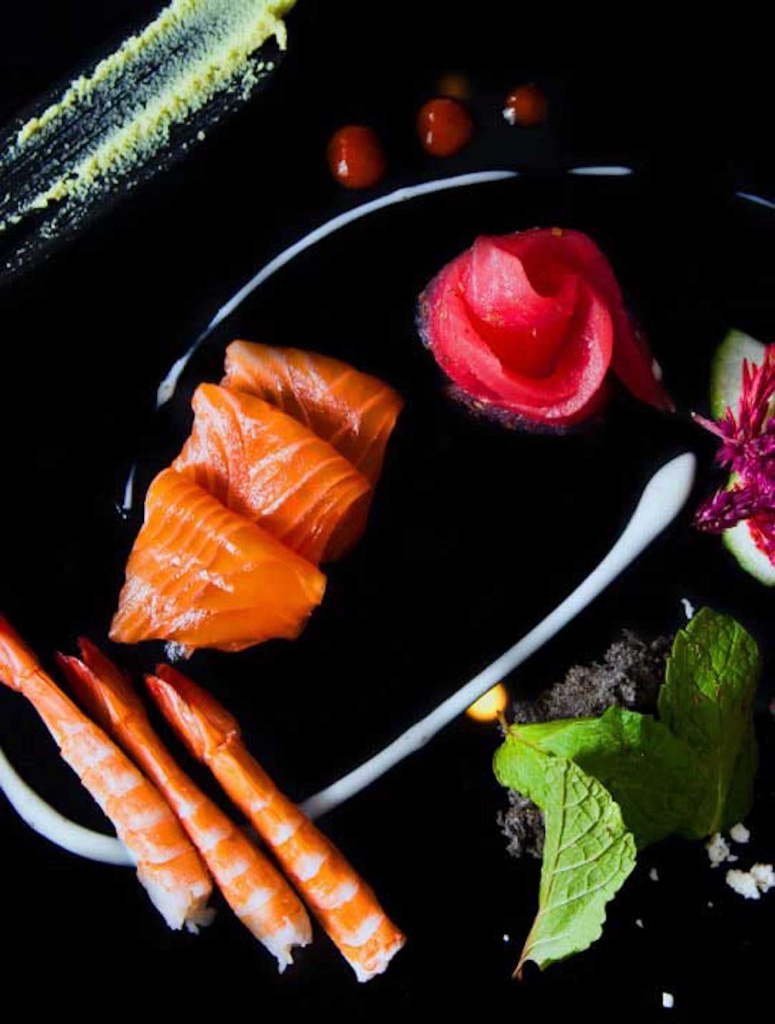 Venue Sushi Bar & Sake Lounge
This is not your average sushi restaurant. Owner and Chef Engin Onural – acclaimed and award-winning chef – is the valley's most celebrated sushi master and a Sake Sommelier. Everything on the menu is a delicious work of art. Every time Chef Engin goes to Europe he comes back with new ideas and creations that he works into the menu, and we've loved every one of them! In fact, that's happening right now. Be sure to visit this cool hot spot located in Palm Desert while you're in town to try Chef Engin's latest creations.
While you're in Palm Springs you can also try Chef Engin's second restaurant, Sandfish Sushi and Whiskey Bar.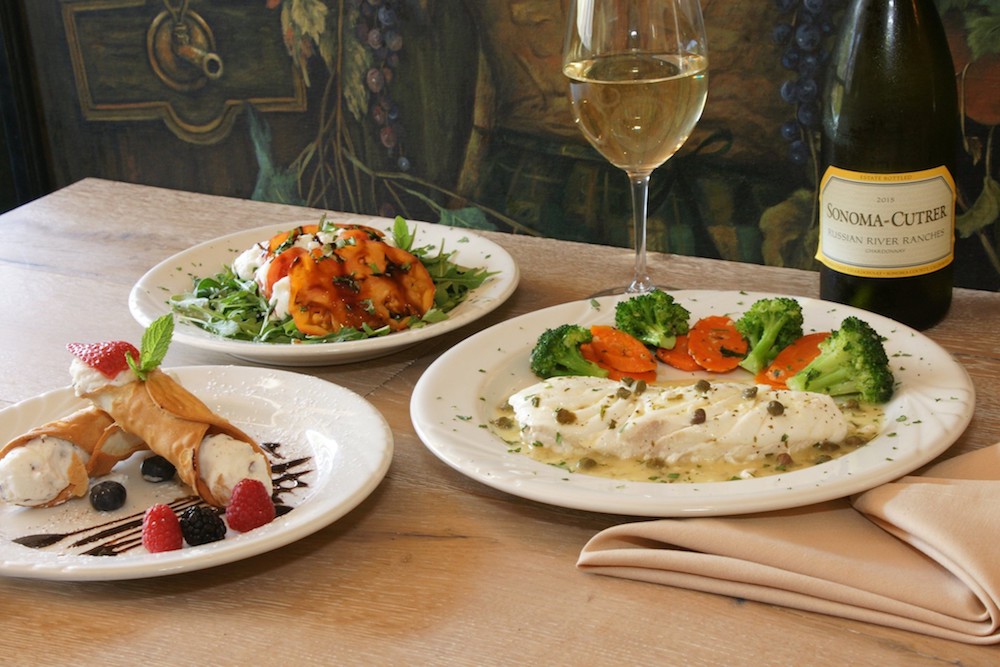 Johnny Costa's Ristorante
Classic Italian Cuisine from the family that has been cooking delicious pastas, steaks and fish in the desert since 1976. Founding Chef / Owner Johnny Costa became good friends with Frank Sinatra in the 1960s and the years that followed, while cooking at various local haunts where the crooner liked to dine. He even worked as Sinatra's personal chef at his desert home. We recommend that you try the Risotto di Mari and the Housemade Cannoli for dessert!
Trio Restaurant
Trio serves an eclectic selection of dishes that combine traditional Midwest comfort food with a contemporary California edge. There's both indoor and outdoor seating—and while this is a great dinner option, you might also want to stop by for lunch and take advantage of the generous three-course meals that are available daily from 11:00 am to 6:00 pm for only $19.99. Or stop by for a drink and enjoy the large selection of bar bites.
ABOUT THE WRITER: Modern Mary is a traveling gadabout who adores everything Palm Springs – from the architecture and design to the art, fashion and lifestyle. A social butterfly in the most modern sense – Mary enjoys swanky cocktail parties, gallery openings, music festivals, shopping and anything pink or yellow. She is a frequent contributor to the Acme Blog – keeping our readers up to speed on who is staying at our fab fab vacation rental homes and what's going on in Greater Palm Springs and the surrounding desert cities of the Coachella Valley. Modern Mary loves big floppy hats, Jackie O sunglasses and prefers sensible shoes over back-breaking high heels.
ABOUT ACME HOUSE COMPANY: Acme manages Luxury Vacation Rental Homes & Condos in Greater Palm Springs and the surrounding desert cities, catering to those looking to travel to the world-renowned destination for the season, week-long stays and extended weekends. Fabulous pool homes for when you and your peeps want some together time. Visit Acme's Website to explore more Palm Springs Vacation Rental Homes.
Read the Condé Nast Traveler article that included Acme House Company on their list of Top 10 Vacation Rental Managers to Trust Worldwide. Palm Springs Life Magazine's Reader Survey named Acme House Company the Best of the Best in Vacation Home Rentals. We manage our Palm Springs Vacation Home Rentals like 5-Star Resorts. Just like home but way better.