Delicious Tiki cocktails and good old-fashioned fun!
Bootlegger Tiki is one of our favorite cocktail bars in Palm Springs. It has such a great tiki vibe with tiki torches, dim lights, rattan furniture, and of course, plenty of tiki drinks.
This place has a total Mid Mod Vibe – as if you have returned to your Grandfather's party basement of the 1950s.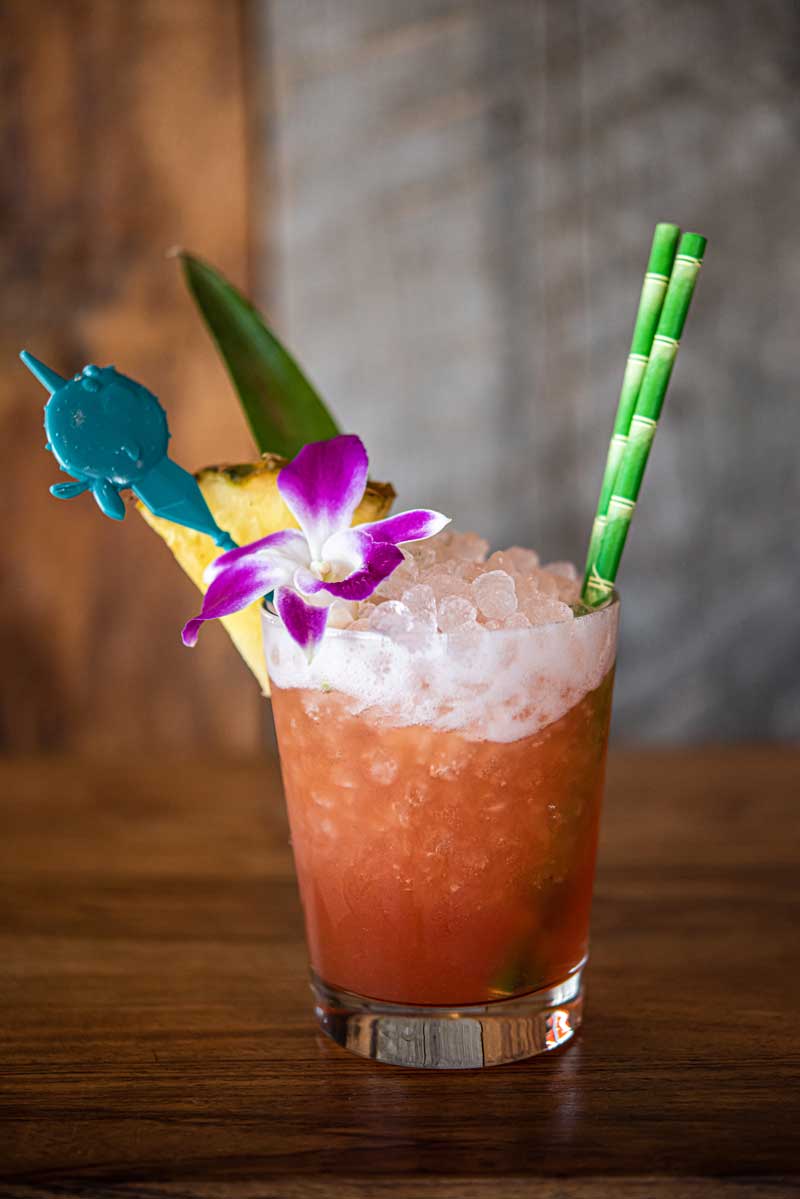 Photo: Bootlegger Tiki
You'll definitely want to try one of their fruity rum-based cocktails – it's what they're known for. All their cocktails are also adorned in full tiki fashion – perfect for snapping a photo!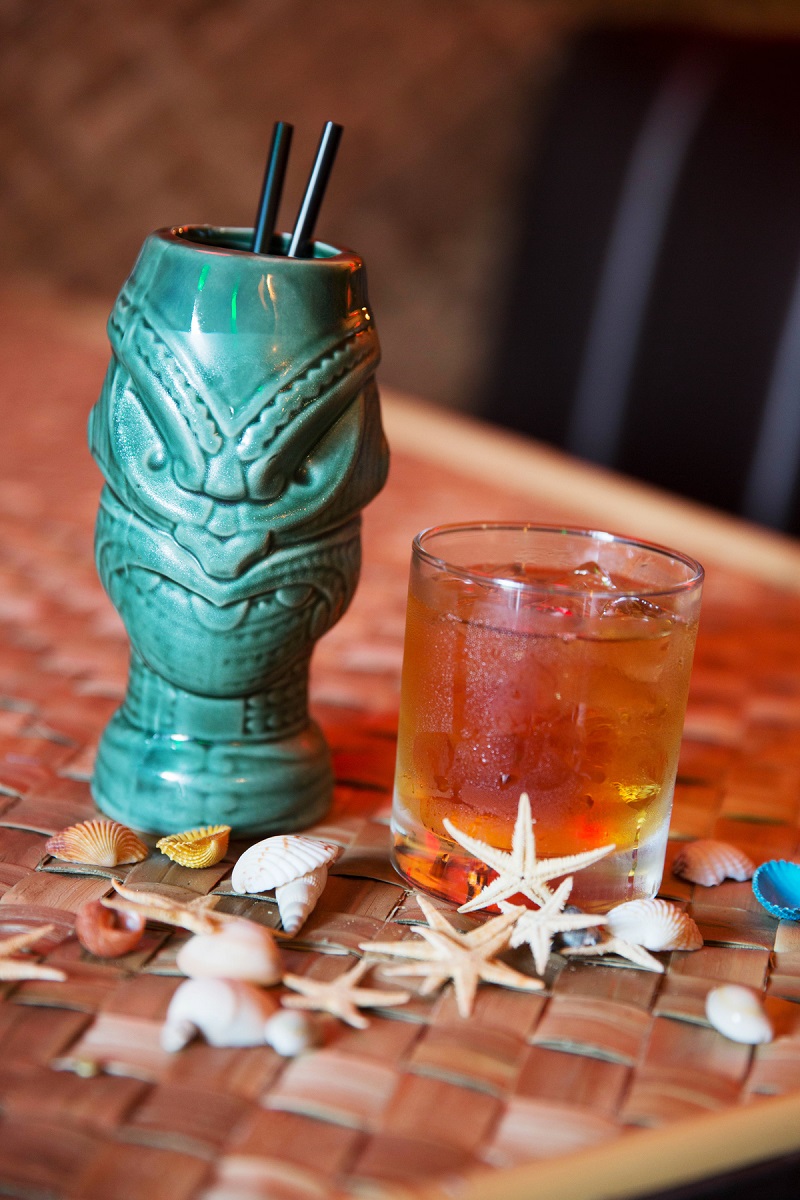 Photo: Bootlegger Tiki
One of the things that makes this bar such a cool spot is its history. It's located on the same spot as the original Don the Beachcomber restaurant, which is credited for the creation of some of today's best tiki drinks!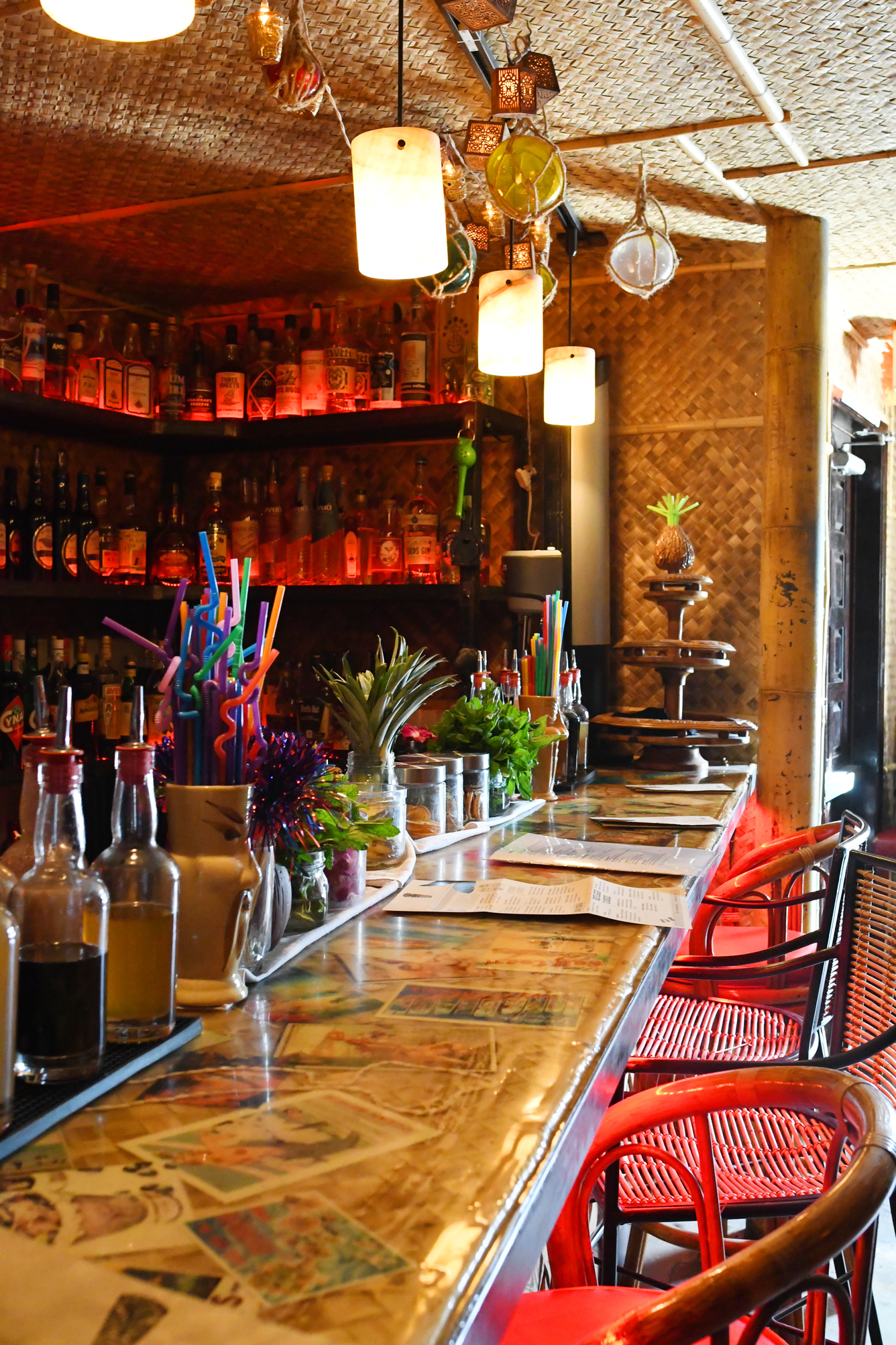 Photo: Bootlegger Tiki
Bootlegger Tiki's Happy Hour is from 4pm-6pm, 7 days a week. Be sure to stop by with friends for some good old fashioned fun!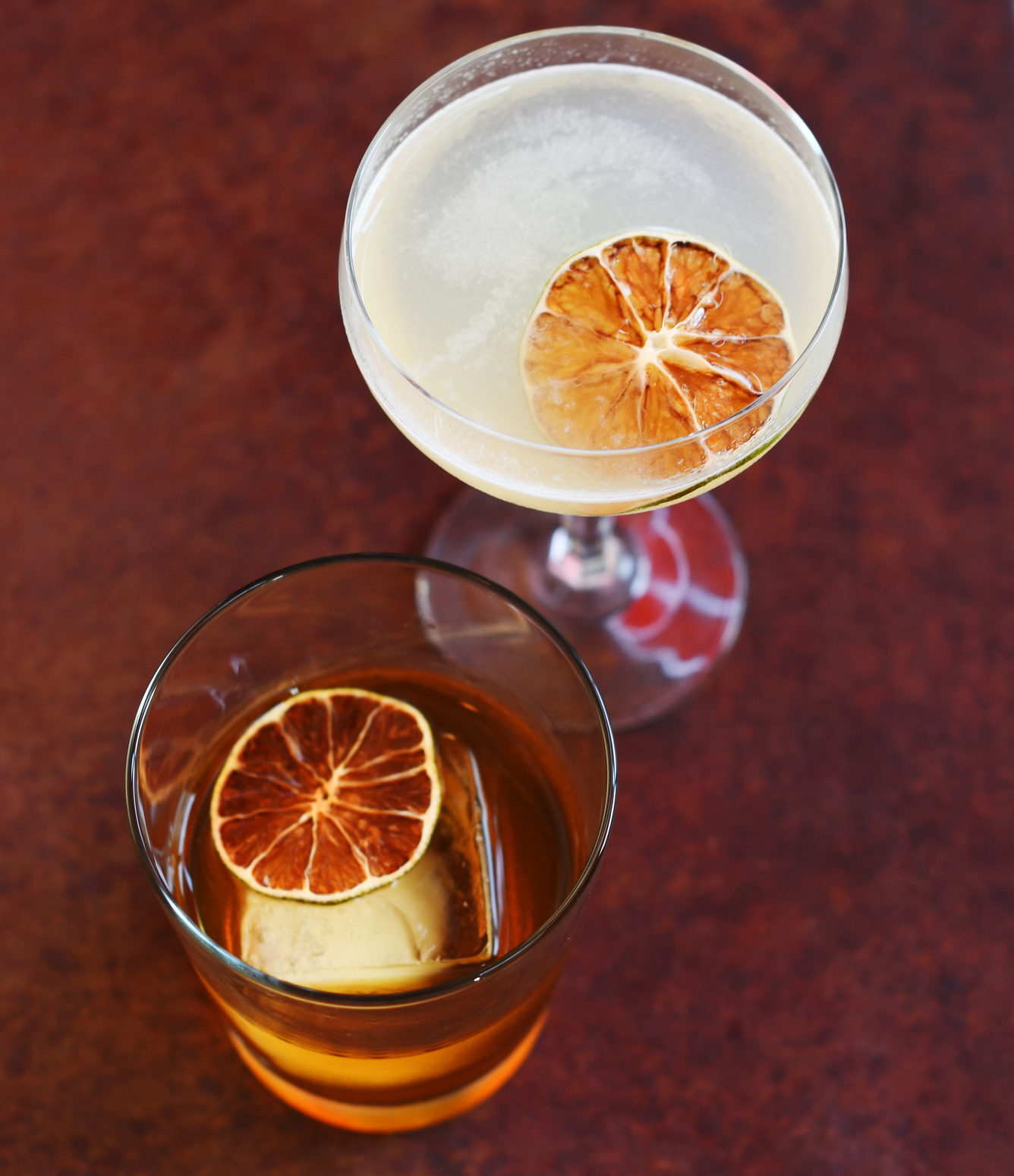 Photo: Bootlegger Tiki
"We can't imagine anything better than quality time spent with friends over delicious tiki cocktails made with equal measure of rum + fruit + love." – Bootlegger Tiki Team
Address:
1101 North Palm Canyon Drive
Palm Springs, CA, 92262
ABOUT THE WRITER: Modern Mary is a traveling gadabout who adores everything Palm Springs – from the architecture and design to the art, fashion and lifestyle. A social butterfly in the most modern sense – Mary enjoys swanky cocktail parties, gallery openings, music festivals, shopping and anything pink or yellow. She is a frequent contributor to the Acme Blog – keeping our readers up to speed on who is staying at our fab fab vacation rental homes and what's going on in Greater Palm Springs and the surrounding desert cities of the Coachella Valley. Modern Mary loves big floppy hats, Jackie O sunglasses and prefers sensible shoes over back-breaking high heels.
ABOUT ACME HOUSE COMPANY: Acme manages Luxury Vacation Rental Homes & Condos in Greater Palm Springs and the surrounding desert cities, catering to those looking to travel to the world-renowned destination for the season, week-long stays and extended weekends. Fabulous pool homes for when you and your peeps want some together time. Visit Acme's Website to explore more Palm Springs Vacation Rental Homes.
Read the Condé Nast Traveler article that included Acme House Company on their list of Top 10 Vacation Rental Managers to Trust Worldwide. Palm Springs Life Magazine's Reader Survey named Acme House Company the Best of the Best in Vacation Home Rentals. We manage our Palm Springs Vacation Home Rentals like 5-Star Resorts. Just like home but way better.