Stunning pools. Fun In The Sun. Fabulous Memories.
PALM SPRINGS, CA – The year is coming to an end, but there's still time to book a fabulous family getaway without breaking the bank! Take advantage of our great specials and head out to sunny Palm Springs for a memorable getaway with the people you love.
Actress, Host and Author Jazz Smollett recently took a family trip to Palm Springs and stayed at Acme's Sputnik House where they had such a wonderful time. She and her daughter are just adorable.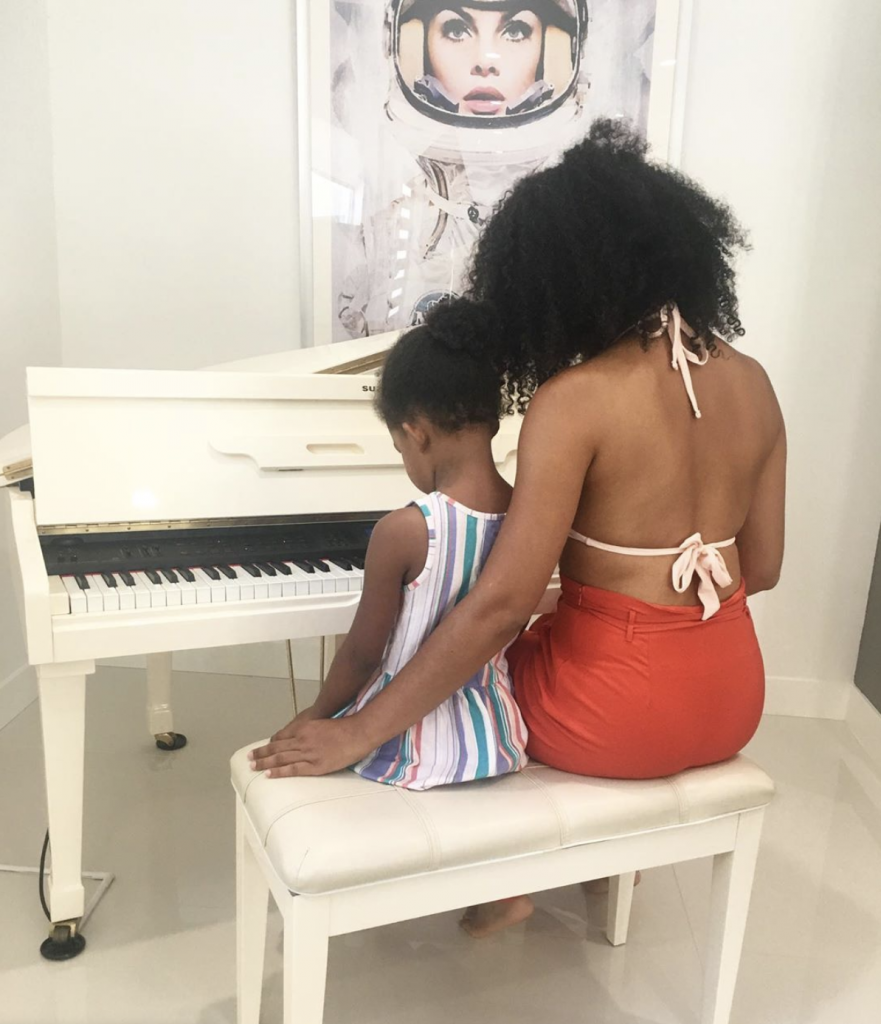 Jazz Smollett and her daughter at Sputnik House. Photo: Jazz Smollett

Ready for your family trip? Check out these 7 fabulous pool homes every member of your family will love.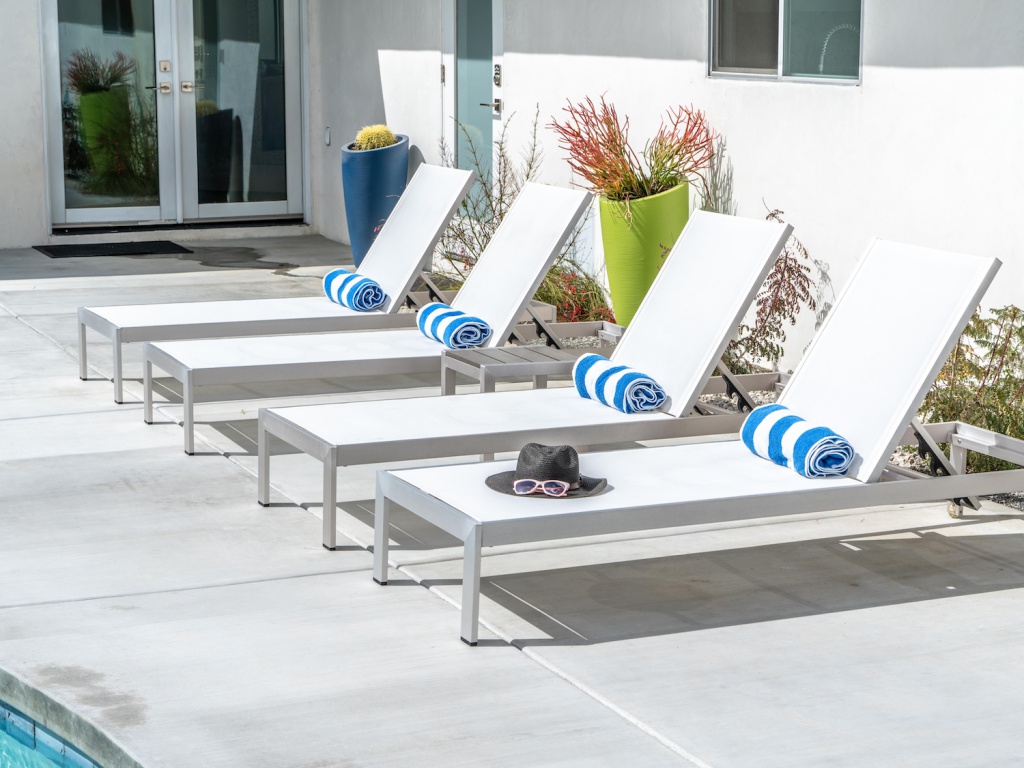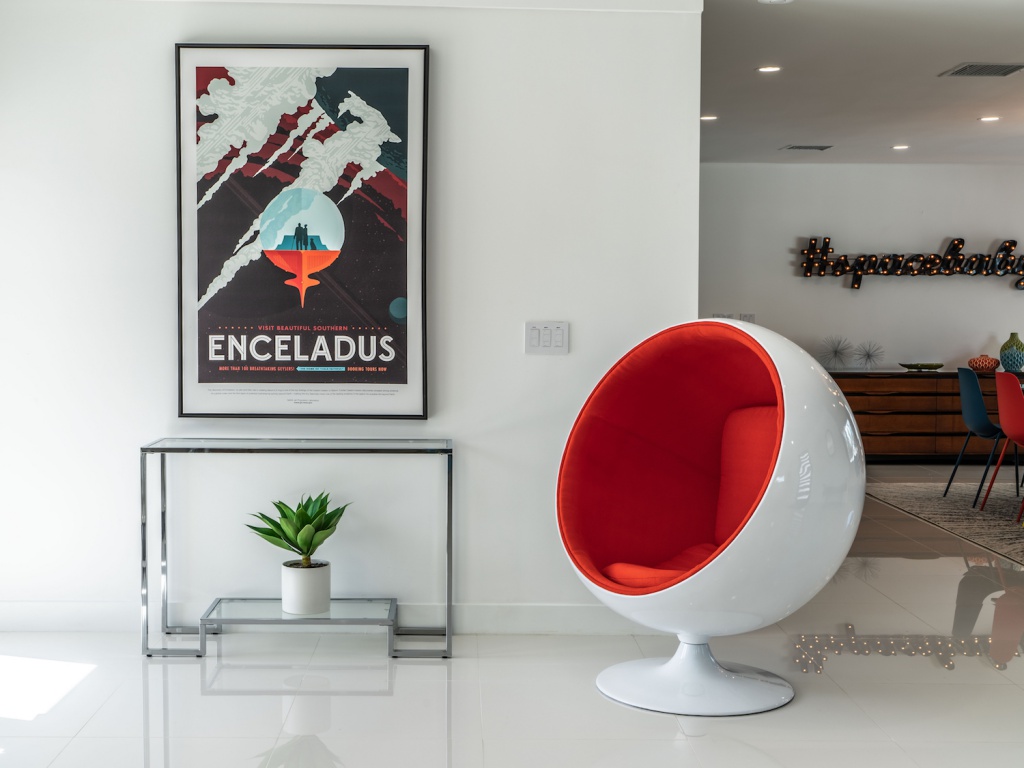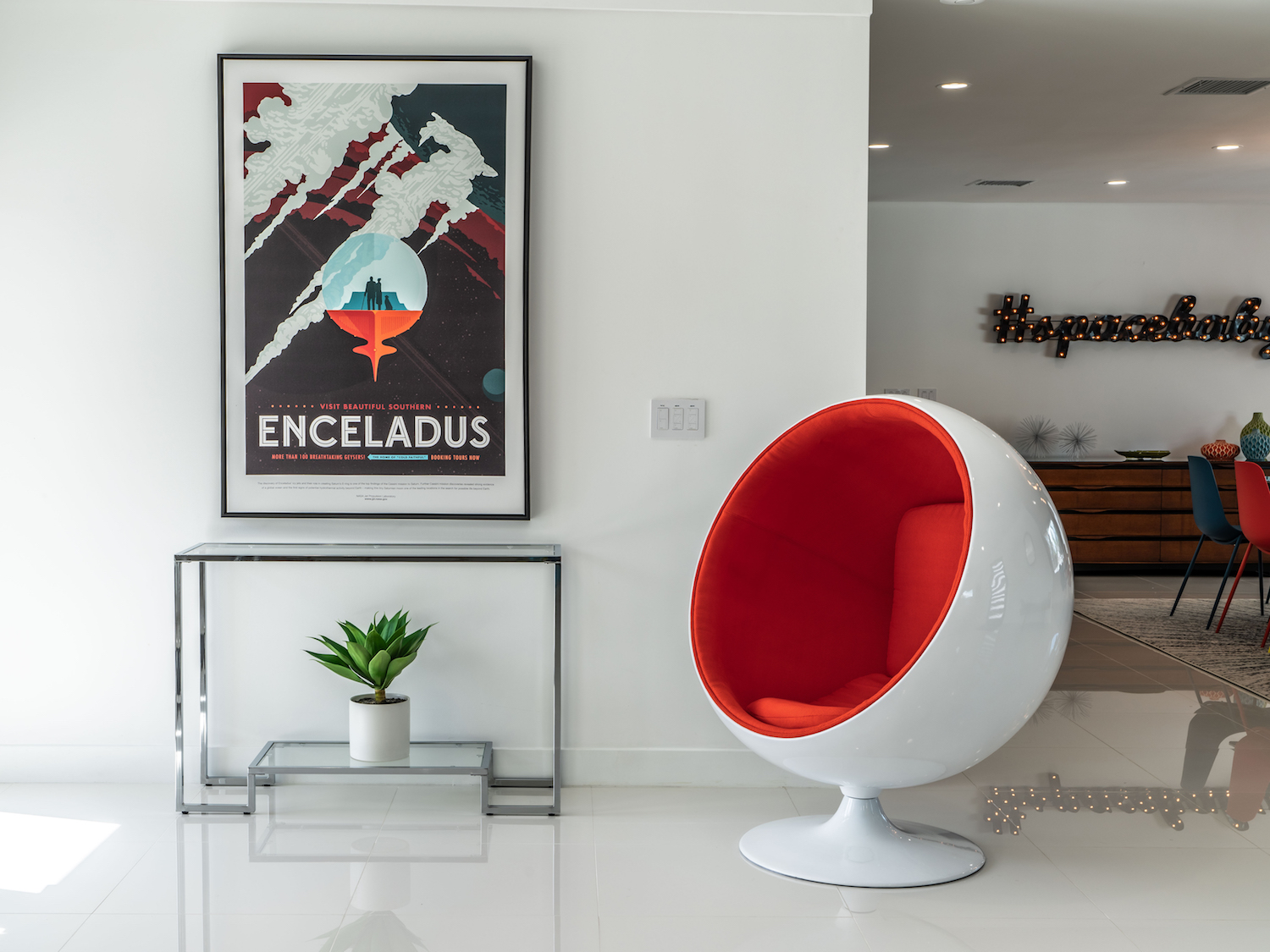 4 Bedrooms | 4 Baths | Sleeps 8
Sputnik House
A carefully curated Space Age Vacation Rental inspired by America's Mid Mod fascination with interplanetary travel. Think back to the days of The Jetsons, Barbarella and Tang – when the worlds of fashion, furniture, architecture, comic books and children's toys were all profoundly impacted by the Post-WWII Sputnik craze.
View Rates & Pictures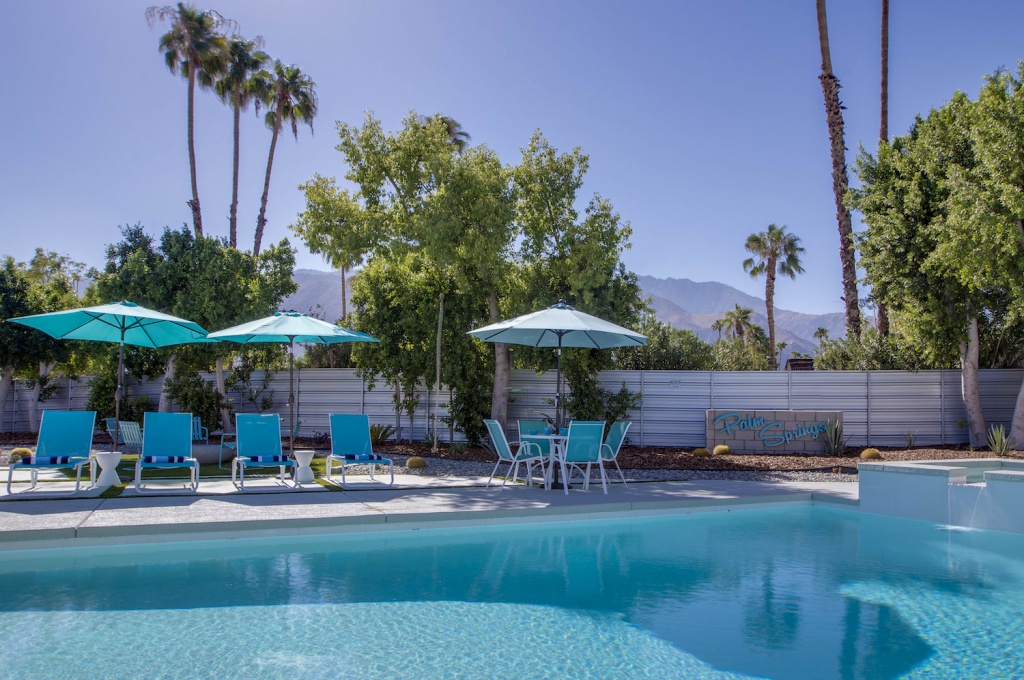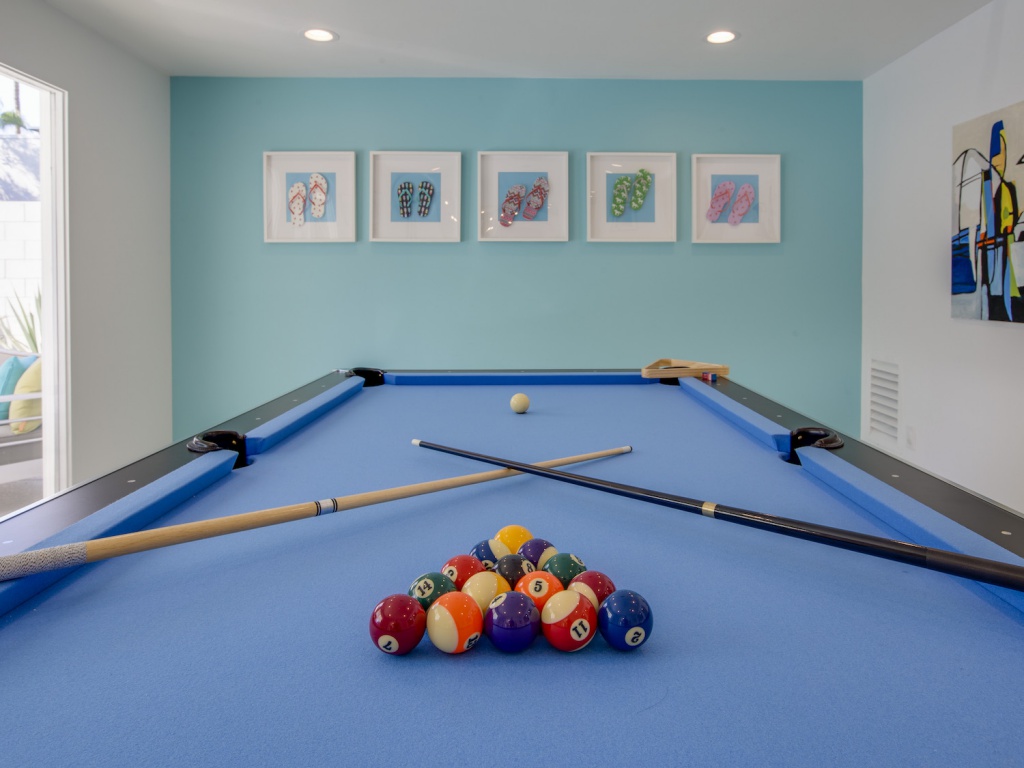 3 Bedrooms | 2 Baths | Sleeps 6
Come Fly With Me
A completely remodeled Vacation Home Rental with that swank Palm Springs vibe. This property has been created for family enjoyment. Huge pool yard with a covered outdoor dining pavilion, a pool table and a napping room! Go from the Jet Way to Poolside in a matter of minutes. Gorgeous yet livable – the type of place where you can put your feet up and relax.
View Rates & Pictures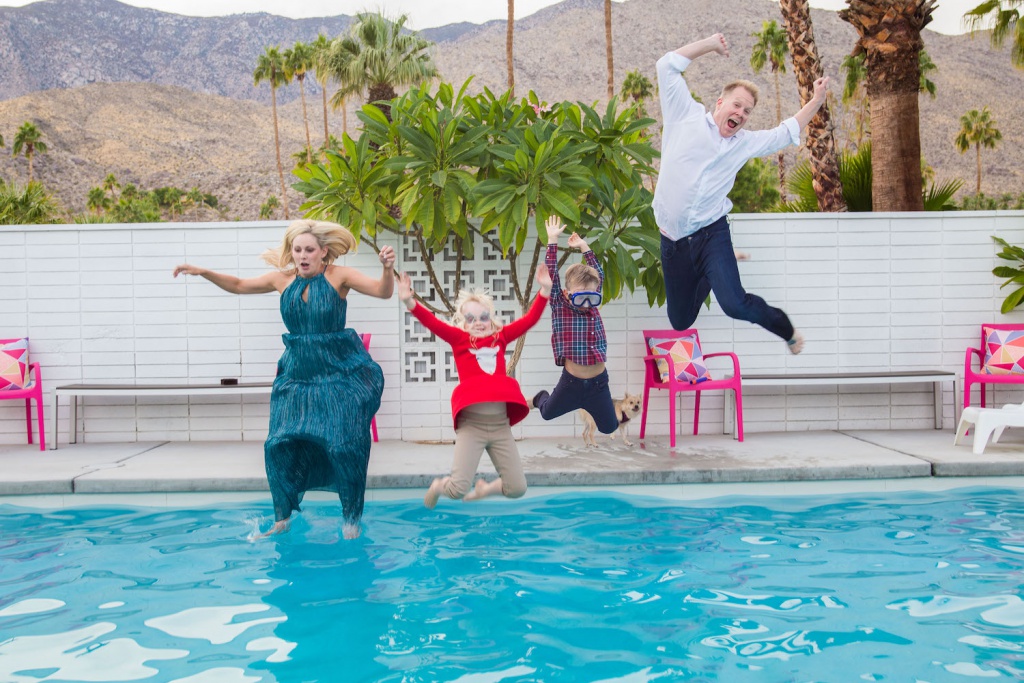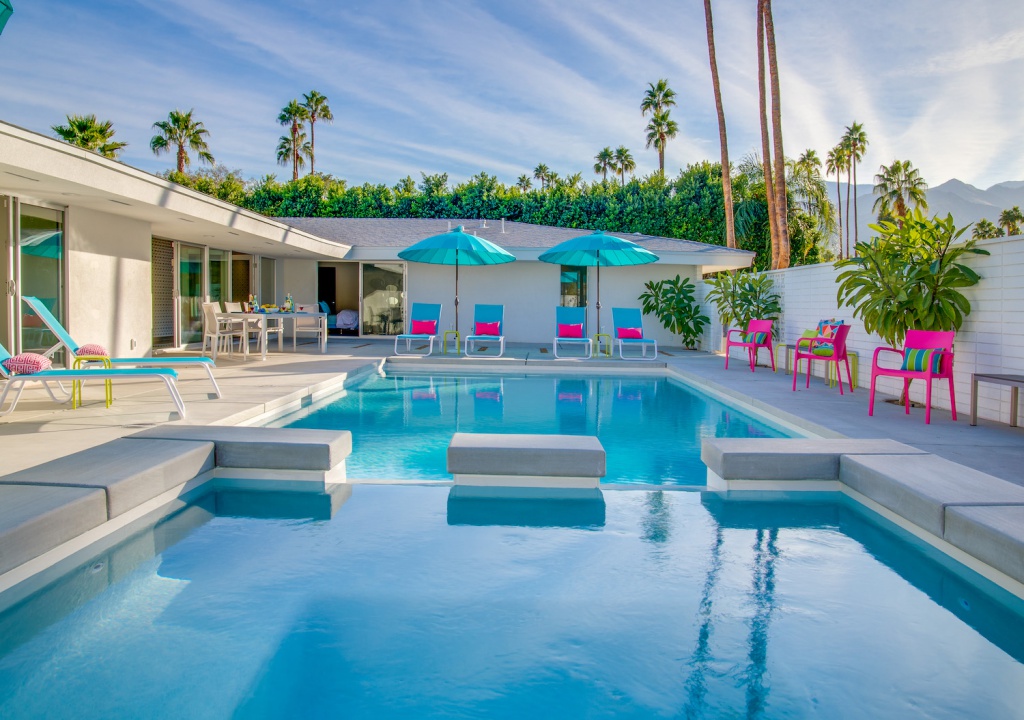 4 Bedrooms | 3.5 Baths | Sleeps 8
Pretty in Pink at Indian Canyons
An absolutely stunning pool home on Millionaire's Row in the Indian Canyons. Beautifully restored mid century villa (circa 1969) located on the golf course – but with a completely enclosed pool area that has been walled and gated for privacy. The yard features a heated pool with integrated waterfall spa, tanning deck, disco lights in the pool, a putting green, two outdoor dining spaces and a fire feature.
View Rates & Pictures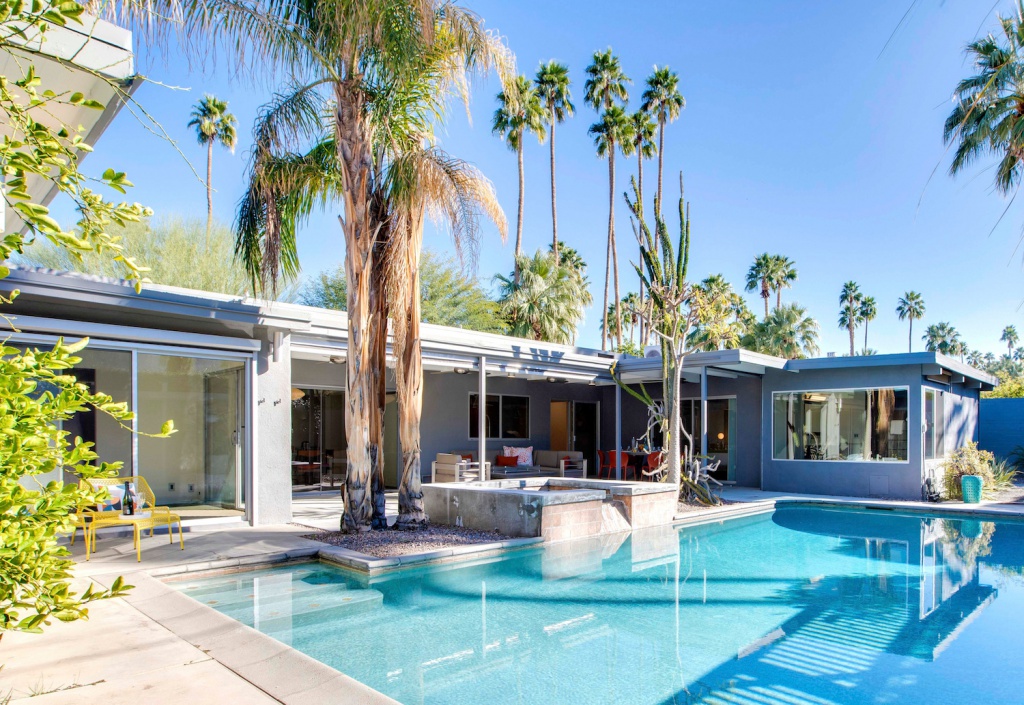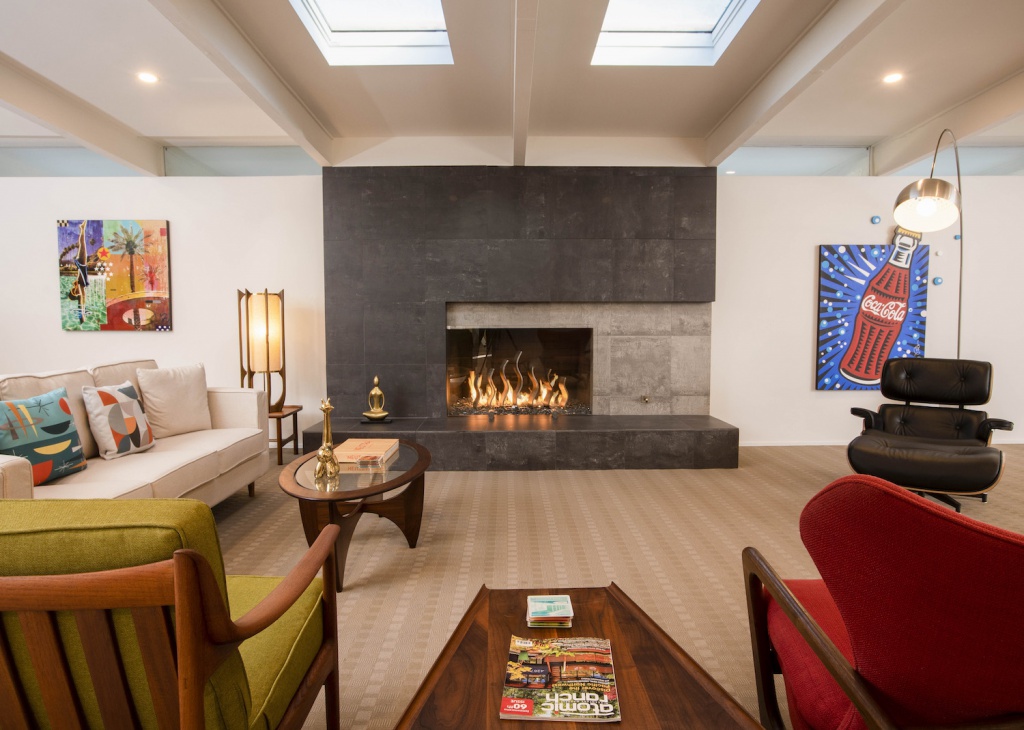 3 Bedrooms | 4 Baths | Sleeps 6
Chartwell House
Welcome to Chartwell House, a completely remodeled midcentury home in the exclusive Deepwell neighborhood – just a short stroll to the world famous Palm Canyon Drive. Very private resort-style yard with heated pool and integrated waterfall spa. Covered outdoor living pavilion, fire feature and absolutely gorgeous mountain views.
View Rates & Pictures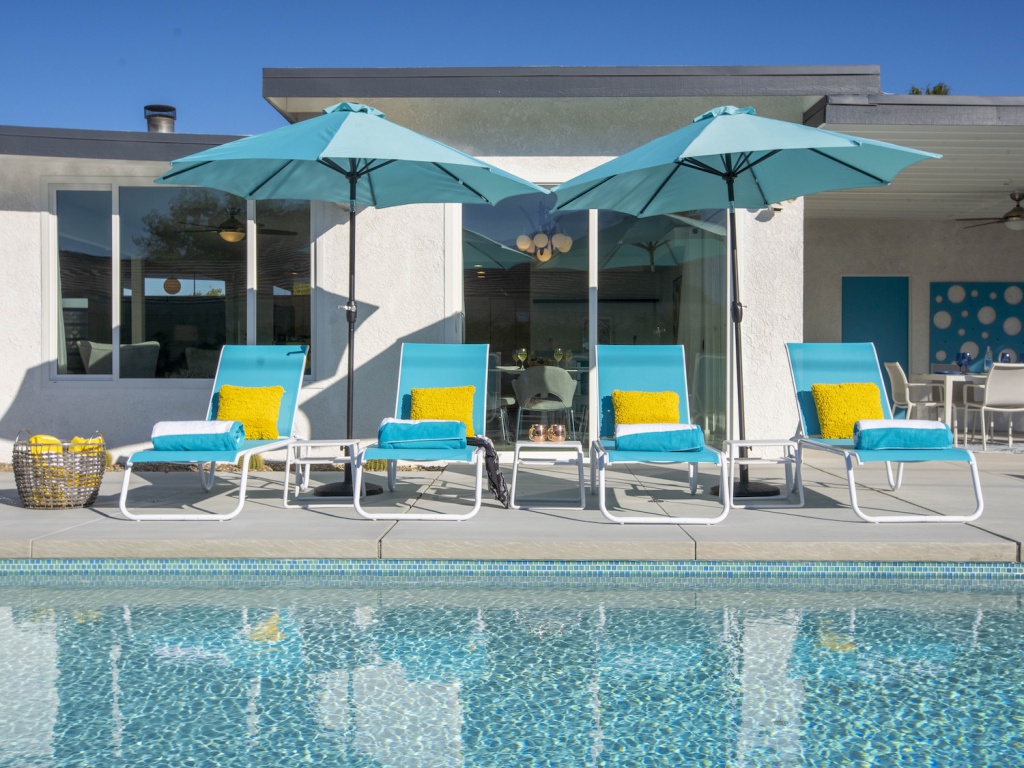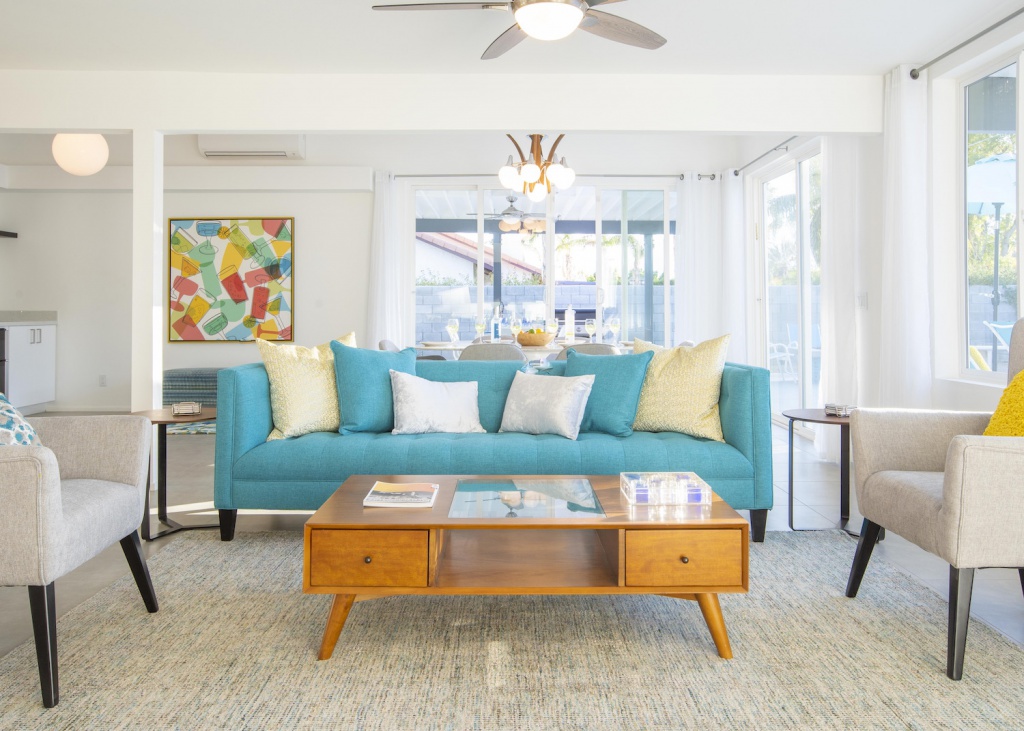 3 Bedrooms | 3 Baths | Sleeps 6
San Antonio Breeze
Welcome to San Antonio Breeze, a beautifully remodeled midcentury home by famed Starchitect Hugh Kaptur (circa 1961). Spacious and fun resort-style yard with heated pool/integrated spa. Firepit lounge. Cornhole. Covered outdoor dining pavilion. Mountain views. Open concept interior floor plan with walls of glass. And a ping pong table for family fun! Deluxe sleeping quarters. Beds: K,K,K
View Rates & Pictures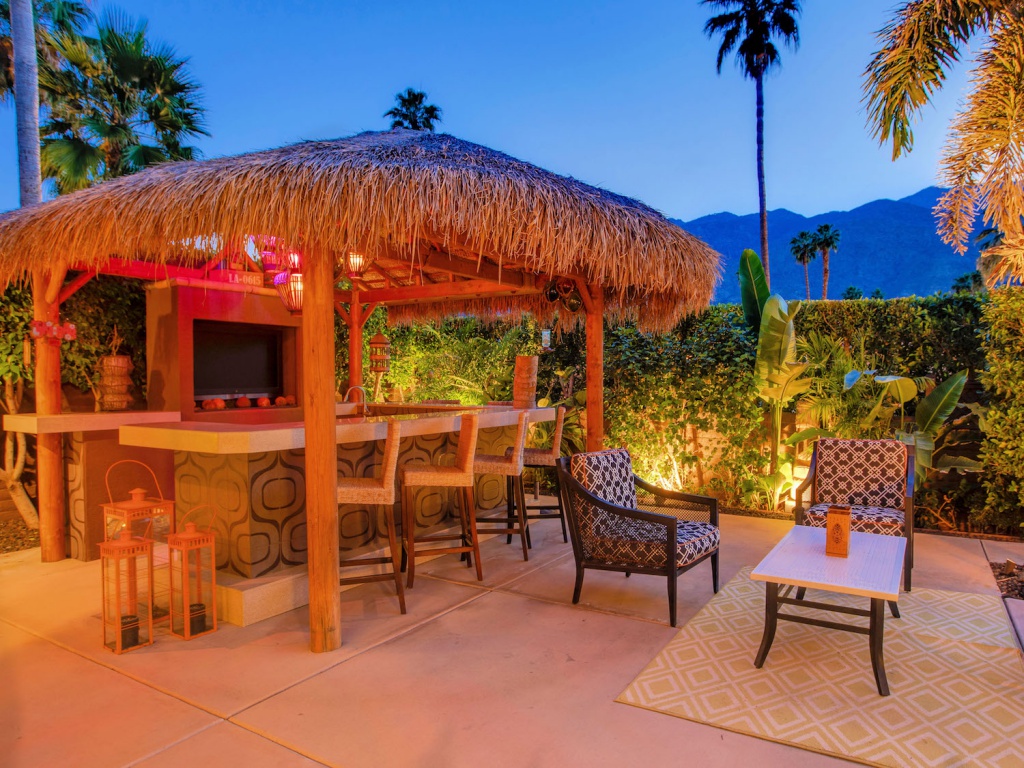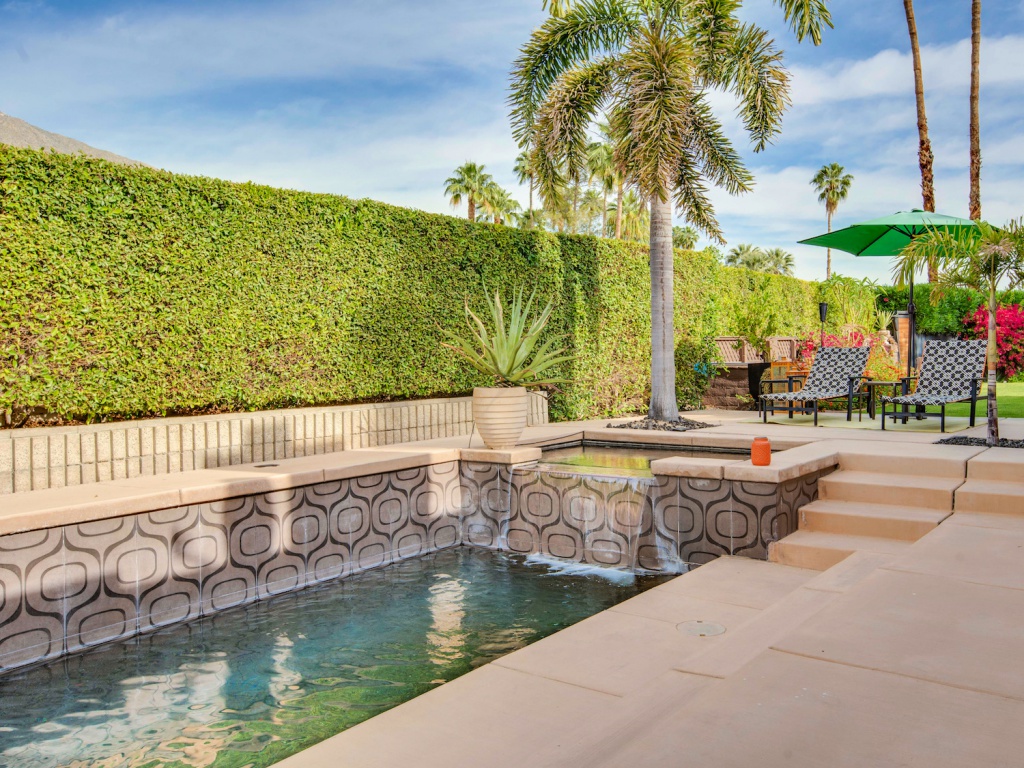 4 Bedrooms | 4 Baths | Sleeps 8
Sophisticated Tiki at Twin Palms
Sprawling family villa in the historic Twin Palms neighborhood. Totally remodeled – the design of this private enclave rests on its spacious floor plan, large gathering spaces and soaring ceilings. Outdoors you'll find a vacation oasis with a resort-style tiki bar, grilling station, saltwater pool with integrated waterfall spa and majestic mountain views. Beds: K,K,Q,Q
View Rates & Pictures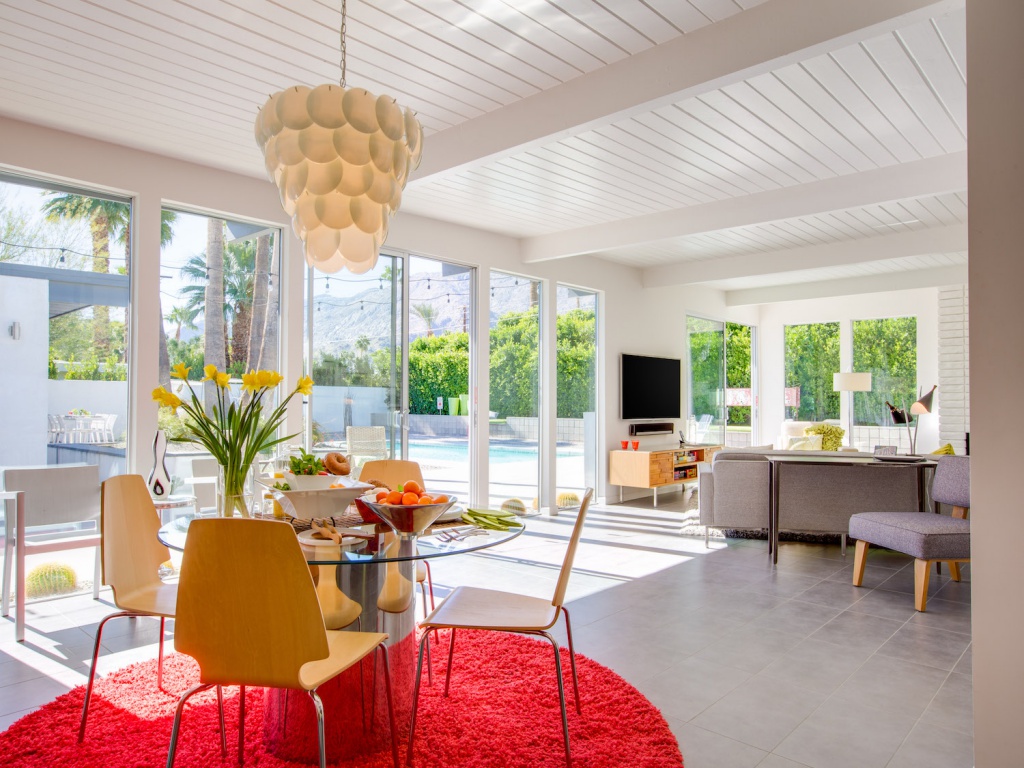 4 Bedrooms | 3.5 Baths | Sleeps 8
The Arrow
Absolutely stunning Mid-Century home that was made for family fun! Swanky Palm Springs vibe. High style design. Beautifully restored. Open concept floor plan. Three-bedroom Main House + Casita. Very private resort-style pool yard with lots of amenities. This place is off the charts gorgeous. Perfect for small groups looking for the quintessential Palm Springs experience. Beds: K, Q, Q, K
View Rates & Pictures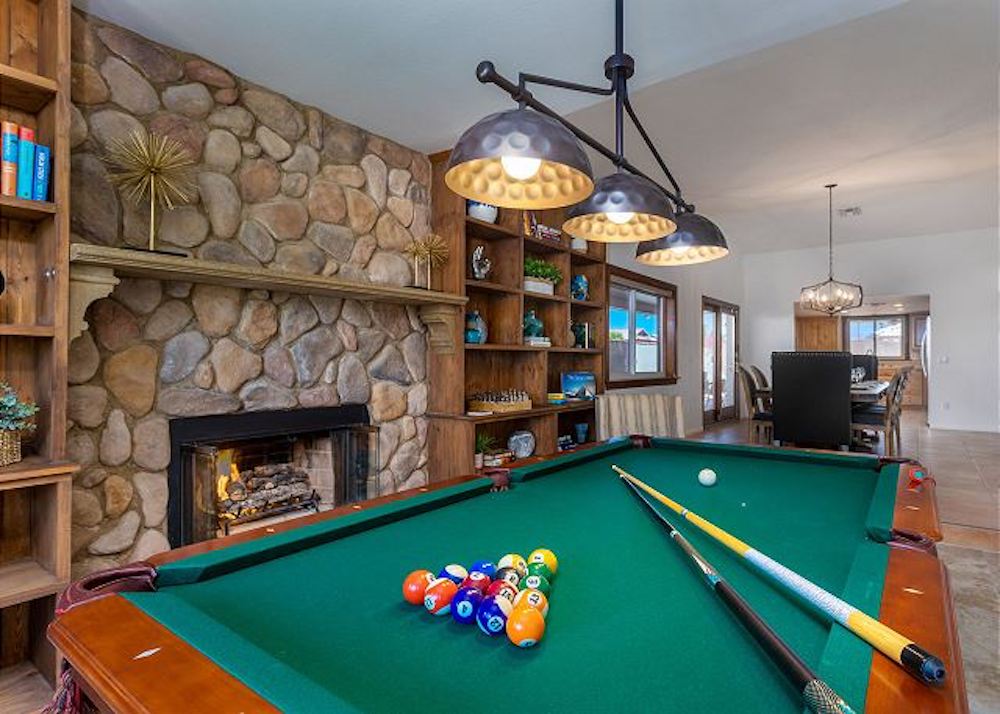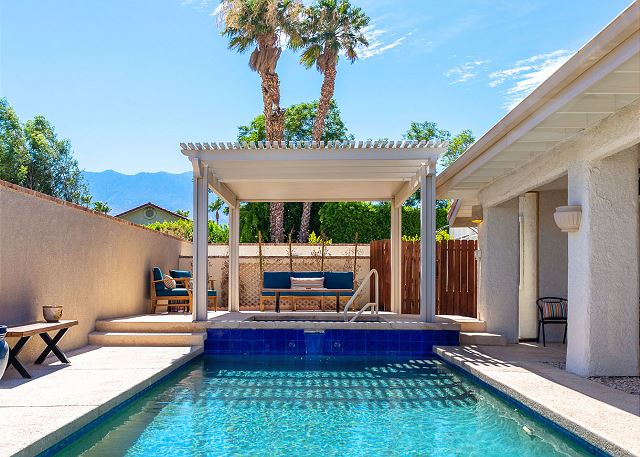 4 Bedrooms | 2.5 Baths | Sleeps 8
Beyond The Palms At Panorama
Great vacation rental for families and traveling friends. Large open floor plan that easily accommodates 8 adult guests for dining, hanging out and sleeping. Completely walled and gated for privacy. Immaculate, well maintained, spacious house with all new designer art and furnishings. We are all about comfort and relaxing in the sunshine. 
View Rates & Pictures
Check Out All of Our Amazing Specials
ABOUT THE WRITER: Modern Mary is a traveling gadabout who adores everything Palm Springs – from the architecture and design to the art, fashion and lifestyle. A social butterfly in the most modern sense – Mary enjoys swanky cocktail parties, gallery openings, music festivals, shopping and anything pink or yellow. She is a frequent contributor to the Acme Blog – keeping our readers up to speed on who is staying at our fab fab vacation rental homes and what's going on in Greater Palm Springs and the surrounding desert cities of the Coachella Valley. Modern Mary loves big floppy hats, Jackie O sunglasses and prefers sensible shoes over back-breaking high heels.
ABOUT ACME HOUSE COMPANY: Acme manages Luxury Vacation Rental Homes & Condos in Greater Palm Springs and the surrounding desert cities, catering to those looking to travel to the world-renowned destination for the season, week-long stays and extended weekends. Fabulous pool homes for when you and your peeps want some together time. Visit Acme's Website to explore more Palm Springs Vacation Rental Homes.
Read the Condé Nast Traveler article that included Acme House Company on their list of Top 10 Vacation Rental Managers to Trust Worldwide. Palm Springs Life Magazine's Reader Survey named Acme House Company the Best of the Best in Vacation Home Rentals. We manage our Palm Springs Vacation Home Rentals like 5-Star Resorts. Just like home but way better.